A lot of folks are talking about Marvel's Runaways right now. It was already a hot topic, since it will be making its live-action debut on the 21st of this month over on Hulu. But today's news that C.B. Cebulski, the guy who brought Runaways to Marvel, is now the Editor-in-Chief of the publisher throws the Brian K. Vaughn and Adrian Alphona-created series even more into the limelight. Plus, it has James Marsters in it, which makes every show better.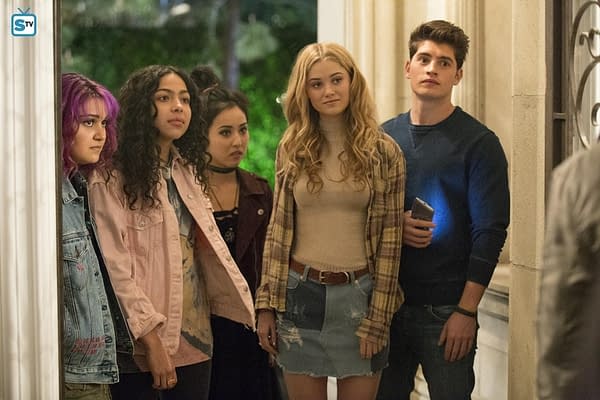 But this little tidbit might come as a surprise to some fans. Executive producer Josh Schwartz told EW.com:
"None of the parents in this version [have powers]. You'll get a grounded approach to a lot of these bigger concepts that are explainable through science and technology, but it's more of a genre show. It leans more sci-fi than superhero."
The parents are a criminal group of mob bosses called 'The Pride' that include: time-travelers, dark wizards, mad scientists, alien invaders, and telepathic mutants. The kids are supposed to inherit some of these powers. Why, in an era where shows like Supergirl, The Flash, Jessica Jones, and The Gifted are doing fine, would you decide you need to go "grounded"?
Marvel's Runaways debuts November 21st on Hulu.
Enjoyed this article? Share it!