Posted in: Movies, TV | Tagged: alan yang, alessandra mastronardi, angela bassett, aziz ansari, bobby cannavale, eric wareheim, Italian Cinema, lena waithe, master of none, netflix, noel wells, streaming
---
Master Of None Season 2 Is Perfetto: A Bleeding Cool Review There is a moment in Season 2 of Master of None, the Aziz Ansari starring Netflix series, when Ansari's character Dev is riding in the back of an Uber after saying goodnight to a woman, and we follow his entire journey as he comes to grips with the fact that he is developing strong feelings for this person he can't have. It is in this moment of the season that it goes from great to outstanding. Watching Dev try to stop those feelings from taking him over, and the rush of excitement when she sends him a text, as a viewer you take that ride with him. Season 2 takes everything that was great about Season 1 and amplifies and expands upon it to great success. There are real risks taken here from a story-telling standpoint. Ansari and co-creator Alan Yang took everything people loved about Season 1 and flipped it on its ear, while still keeping it fresh. From showing the perils of app dating by having the same conversations with multiple people, to taking the focus off some of the more popular characters from Season 1 to introduce new characters. Even more impressive is that the new additions work extremely well. Bobby Cannavale brings a great, manic energy to his Anthony Bourdain-like Chef Jeff. No spoilers here, but by the end of the season Chef Jeff turns out exactly how you think he will, but it is earned. The biggest addition is Alessandra Mastronardi as Dev's friend from Italy Francesca. While I enjoyed Season 1's love interest Rachael (Noel Wells), Francesca does bring a chemistry with Dev that he never reached with Rachel. It speaks to the strength of the writing and performance that the seasons best episodes are not even focused on Dev at all. The two standouts for me are "New York, I Love You" and "Thanksgiving". In the former, we start the episode with Dev, Arnold (Eric Wareheim), and Denise (Lena Waithe) walking to the movies, and talking about twists. The twist turns out to be the episode itself, as it focuses on three separate stories of New Yorkers: a doorman in an upscale building, a deaf couple, and four immigrant cab drivers looking for a fun night on the town. The standout is the segment with the deaf couple, the entire thing is shot in silence, as the characters speak in ASL with subtitles. The whole scene is riveting and hilarious, as they sign out a conversation about their sex life in a store. The way they handle the transitions between vignettes is seamless as well. The other standout here is "Thanksgiving", which gives us the most time of the season between Dev and Denise. This is Denise's episode however, Dev is along for the ride as we show Denise and her family celebrate Thanksgiving through the years and Denise's struggle coming out to her mother, played to perfection by Angela Bassett. Waithe co-wrote the episode, and it is an emotionally charged half hour of television. Three different times I wiped a tear away from my eye during the scenes between Waithe and Bassett, especially near the end in the kitchen when she seemingly finally accepts her child for her lifestyle. And it was also great to see how deep the bond between Dev and Denise goes, the scene where she first comes out to Dev is powerful in its own right. But every episode has its charms. They all look incredible as well, the cinematography is phenomenal. I especially enjoy the episodes that Ansari himself directed, his use of wide-angle shots work insanely well, especially in the seasons first episode in Italy. Italian cinema has its fingerprints all over the place here. In the opening scene there is a stack of Italian cinema Criterion Collection releases, including Bicycle Thieves, La Notte, and L'Avventura. Slate actually has a great breakdown of their influence here. Not just content to look good, the scripts are whip smart and hilarious. Arnold actually is the breakout here, as he plays the big guy to Dev's little guy with gusto. Everyone should have an Arnold in their life. And keep an eye out for the most perfect use of a 2Pac song ever.
I can't recommend this enough. Really, the only episode that isn't must-watch would be "Door #3", but really that is just because it is just really good and not great. Ansari says that if he were to do a third season of the show, it would not be for a long time so he can live and experience more of the world and not half-ass anything. Lets hope that is not too long.
---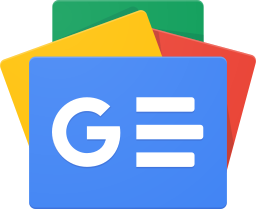 Stay up-to-date and support the site by following Bleeding Cool on Google News today!