Meet The Next Musician Who May Take Over TNA Wrestling: Jeff Jarrett
Bleeding Cool has previously reported on the saga of Smashing Pumpkins vocalist Billy Corgan and his attempt, and subsequent failure, to gain control of professional wrestling company TNA. Now, it looks like another aging musician may be looking to take over the promotion: Jeff Jarrett.
Jarrett isn't quite as familiar to music fans as Corgan, as he only had one big hit, 1995's With My Baby Tonight.
Jarrett's short-lived musical stardom came to a crashing halt that same year when it was revealed that Jarrett was lip-syncing, and the true artist behind the country music masterpiece was Jarrett's own roadie, "The Road Dog" Jesse James. After that embarrassment, Jarrett spent most of his time hitting people over the head with his guitar, rather than playing songs with it.
https://www.youtube.com/watch?v=bGG0Zyl27_w
As it turns out, Jarrett also had a side career as a professional wrestler. And that led Jarrett to found TNA with his father Jerry Jarrett, in 2002. That same year, Panda Energy International purchased a majority stake in the company, and Dixie Carter, daughter of Panda founder Robert Carter, became the company's president in 2003. Carter is widely known for blowing it every time TNA gained momentum due to her wrestling markdom, performing rookie mistakes like handing creative power to people like former WWE leader Eric Bischoff, original orange goblin Hulk Hogan, and, repeatedly for some reason, former WWE Attitude era writer bro Vince Russo. Frustrated with all of this, Jarrett joined with fellow country musician Toby Keith in an attempt to buy TNA in 2013. When this failed, as musicians are never a match for Dixie Carter, Jarrett left the company, though he remained an investor.
Except, now he may be back. While Jarrett was away, he founded a company called Global Force Wrestling, which specializes in making Cody Rhodes champion and multi-level marketing schemes that sell Karatbars, a "nearly worthless" form of gold bar.
https://youtu.be/guoYk6jayeY
Well, this sort of thing must sound pretty appealing to the type of people who intentionally want to work with Dixie Carter, which is why Anthem Sports And Entertainment, the company that bailed Dixie out and purchased their debt to Billy Corgan, was apparently meeting in secret with Jarrett last week.
The reports come from various obscure or paywalled wrestling news sources, gathered on 411 Wrestling, and claim that Jarrett met with Ed Nordholm, the Anthem guy who is currently managing TNA, to impart background information about the company. For unexplained reasons, this turned into speculation that Jarrett may return to TNA, with website PWInsider claiming that Jarrett's Global Force Wrestling could be used to rebrand TNA, washing away the stink of all of its past failures.
Of course, this is all heavily in the rumor stage right now, but since we've dedicated so much time to talking about musicians trying to take over TNA wrestling, we figured this was a worthwhile update. We'll continue to follow TNA's ongoing power struggles, so stay tuned to Bleeding Cool for more on this in the future, and be sure to voice your approval in the comments.
---
---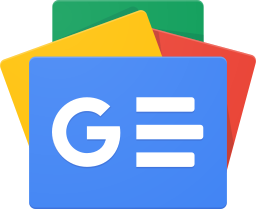 Stay up-to-date and support the site by following Bleeding Cool on Google News today!