MLB games take place every single day (for the most part), and with so many choices, which ones should you make sure to try and catch at least an inning or two of?
Welcome to our new daily column, picking out some games on the baseball slate each day that should be on your radar. On any given day, there are 15 or so games that you can peruse, and you don't want to get stuck watching the wrong ones! So here they are, the games that we think you should seek out for Friday, April 6.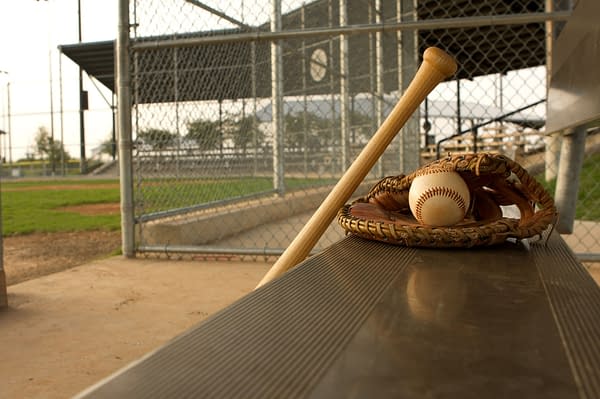 Baltimore Orioles at New York Yankees- 7:05 EST First Pitch
The Yankees new Murderers Row of Aaron Judge, Giancarlo Stanton, Gary Sanchez, and Didi Gregorius have a combined 8 home runs already, and anytime they are going up against a pitcher like Kevin Gausman the fireworks are bound to fly. The Yanks are hoping Sanchez can start to get it going, as he is off to a miserable 2/26 at the plate so far. He did go deep at the Yankee Stadium opener the other day along with Stanton and Judge:
Enjoy the home run show. pic.twitter.com/cVW3bu6mBD

— New York Yankees (@Yankees) April 4, 2018
In two starts in Yankee Stadium last year, Gausman served up 12 earned runs. Expect that trend to continue today.
Los Angeles Dodgers at San Francisco Giants- 10:15 EST First Pitch
When these two teams met to open the season last weekend, the Giants scored exactly two runs in the four games. Both were Joe Panik solo home runs. The Dodgers now pull into AT&T Park looking to right the ship a little. After a disastrous trip to Arizona, the bats look to come to life with MLB All-Star third baseman Justin Turner still sidelined for another month with a broken wrist. They also are dealing with lights out closer Kenley Jansen is hittable. He is off to a bad start, and when your closer has a bad night, that usually means you are going to lose. But hey- you can still get tickets to the June 15 game against these very Giants where you can get a Kenley Calrissian bobblehead!
Don't miss out!

For a limited time, purchase an 11-game Bobblehead Plan, which includes the @kenleyjansen74 Calrissian Star Wars ™ Bobblehead presented by Pirelli. https://t.co/4AUrH9lgqr pic.twitter.com/Wnu1Dg9oKn

— Los Angeles Dodgers (@Dodgers) April 6, 2018
Hopefully he is pitching better by then.
Oakland A's at Los Angeles Angels- 10:07 EST First Pitch
Or if you would prefer, you can watch the other Los Angeles team. I don't know if you heard, but some guy named Shohei Ohtani plays for them, and he is pretty good at this whole baseball thing. In the last week, Ohtani has gone 6/14 with two home runs and 5 RBI's. And oh yeah- he made his major league debut on the mound Sunday and threw 6 solid innings, striking out 6 and averaging 97 mph on the radar gun. He is doing things that nobody has done on a baseball field in about 90 years or so. One of those home runs was off last years MLB American League Cy Young winner Corey Kluber, in a clutch spot the other day:
Unreal. Even if he gets the day off to rest before his next pitching outing, these teams bring out the best in each other and should make for an interesting game.
Here is the rest of Fridays schedule:
Atlanta Braves at Colorado Rockies- 4:10 EST First Pitch
Kansas City Royals at Cleveland Indians- 4:10 EST First Pitch
Cincinnati Reds at Pittsburgh Pirates- 7:05 EST First Pitch
Toronto Blue Jays at Texas Rangers- 8:05 EST First Pitch
Chicago Cubs at Milwaukee Brewers- 8:10 EST First Pitch
San Diego Padres at Houston Astros- 8:10 EST First Pitch
Enjoyed this article? Share it!