MLB Games That You Should Watch on Thursday, April 5
MLB games take place every single day (for the most part), and with so many choices, which ones should you make sure to try and catch at least an inning or two of?
Welcome to our new daily column, picking out some games on the baseball slate each day that should be on your radar. On any given day, there are 15 or so games that you can peruse, and you don't want to get stuck watching the wrong ones! So here they are, the games that we think you should seek out for April 5th, 2018.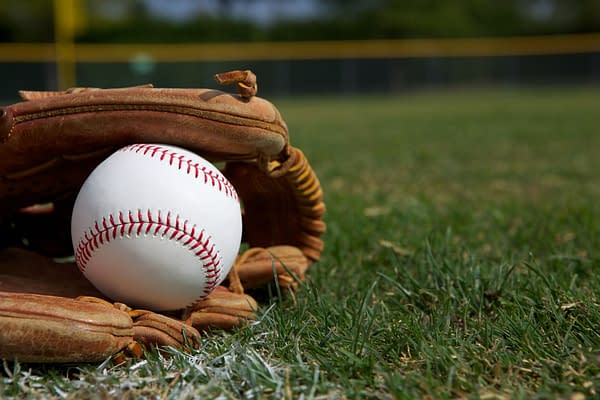 New York Mets at Washington Nationals- 1:05 PM EST First Pitch
I didn't want to pick the Mets and Nationals two days in a row, but a good pitching match-up and afternoon baseball is too good a combination to ignore. Plus: MLB Opening Day in Washington DC is always a fun watch. Jacob deGrom will take the mound for the Mets looking to add to his 18-8 record during day games in his career. His 1.98 ERA pithing when the sun is out is the lowest in the majors in 100 years, so you know, pretty good. The Opening Day starter for the Nationals is Stephen Strasburg, looking to end the teams two games skid that saw ace Max Scherzer get dinged around yesterday in Atlanta, losing 7-1. If he gets defense like this today, Strasburg should have the upper hand:
Mighty Mouse can fly. 💪🐭 pic.twitter.com/wApmdFbwIA

— Washington Nationals (@Nationals) April 4, 2018
Colorado Rockies at San Diego Padres- 3:40 EST First Pitch
Tune in to check out Charlie Blackmon in center field for the Rockies. Off to a .333/.407/.917 line to start the year with 4 HR, he signed a $108 million extension keeping him in Colorado through 2023. Many thought he may test the free agent market after this season, but Blackmon and the team quietly locked him down long term. The front office can now turn their focus to MLB All-Star third baseman Nolan Arenado and how to keep him. For now, fans can expect more of this in center for the foreseeable future:
Camera 1 🎥 pic.twitter.com/VuCkmo40zQ

— Colorado Rockies (@Rockies) April 3, 2018
On the Padres side of things, rookie Joey Lucchesi looks to rebound from his debut against the Brewers, where he got roughed up in the first inning and only struck out 1.
Arizona Diamondbacks at St. Louis Cardinals- 7:15 EST First Pitch
Three-time All-Star Adam Wainwright comes off the disabled list to pitch for St. Louis in the home opener, looking to help stabilize the Cards pitching staff. He tries to do so against a Diamondbacks line-up that is coming off a three-game sweep of the rival Dodgers that included a wild 15 inning game on Monday:
If you (a) left the ballpark, (b) turned off your TV or radio or (c) went to bed before the end of last night's #Dbacks game, well, maybe you shouldn't have. pic.twitter.com/CU89gYeu79

— Arizona Diamondbacks (@Dbacks) April 3, 2018
This one should provide a ton of great showdowns at the plate and a perfect way to end a baseball Thursday.
Watch a game or two, won't ya?