MLB games take place every single day (for the most part), and with so many choices, which ones should you make sure to try and catch at least an inning or two of?
Welcome to our new daily column, picking out some games on the baseball slate each day that should be on your radar. On any given day, there are 15 or so games that you can peruse, and you don't want to get stuck watching the wrong ones! So here they are, the games that we think you should seek out fo Thursday, April 19.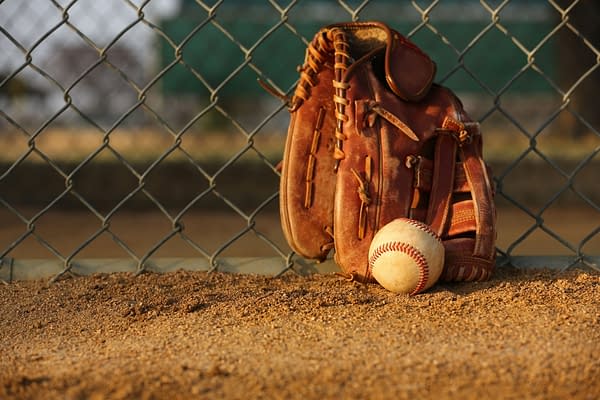 St. Louis Cardinals at Chicago Cubs- 2:20 EST First Pitch
Yet another causality of the Baseball Weather Apocalypse of 2018 was yesterdays game between these two teams. The Cubs Anthony Rizzo has spoken up about the length of the MLB season in light of the strange weather this year.
"I think we play too much baseball. Yes, guys are going to take pay cuts. But are we playing this game for the money or do we love this game? I know it's both, but in the long run it will make everything better."
Should they start in May? Play two seven-inning games on Sundays? Nothing is likely to change, but if players are going to start opening up about this (like they haven't really before in a meaningful way) it merits a debate. Here is my preview for that game yesterday that still stands for the make-up:
A bunch of afternoon baseball is headlined by this NL Central showdown. Good pitching match-up here, as Luke Weaver takes the hill for the Cards and Jon Lesterfor the home team Cubbies. Weaver has looked strong coming out of Spring Training, and is looking to pick up his first win against the Cubs. In three starts so far he has only given up four runs, with oppenets batting .197 against him. More importantly, he has only given up two extra-base hits this season in 17 innings of work. The Cards won 5-3 on Tuesday night, mostly thanks to great hitting from Matt Carpenter, going 2-4 with a double and 3 RBI's.
For the record, Carpenter may not agree with Rizzo:
I would do just about anything to play a baseball game in 45 degree weather…#thingsithoughtidneversay

— Matt Carpenter (@MattCarp13) April 18, 2018
Pittsburgh Pirates at Philadelphia Phillies- 7:05 EST First Pitch
The Battle of Pennsylvania starts tonight, as the surprise Pirates sail into Philly to take on a Phillies team licking its wounds after dropping 2/3 to the Braves in Atlanta. Early surprise Jameson Taillon throws for the Pirates while Jake Arrieta takes the mound for the home Phillies. Should be a good pitcher's duel, and the game to watch this evening. Here is a cool video from the other day with the Phillies JP Crawford and Harold Reynolds on how to turn a double play in honor of Jackie Robinson:
In honor of #Jackie42, the @Phillies' @jp_crawford and Harold Reynolds give you lessons on turning two!

Catch the whole #PlayBall episode here: https://t.co/7j2Asd6NZD pic.twitter.com/7W8b6bO2jp

— MLB Network (@MLBNetwork) April 17, 2018
Here is the rest of the light MLB schedule for Thursday:
Orioles at Tigers- 1:10 EST First Pitch
Astros at Mariners- 3:40 EST First Pitch
Blue Jays at Yankees- 6:35 EST First Pitch
Mets at Braves- 7:35 EST First Pitch
Marlins at Brewers- 8:10 EST First Pitch
Giants at Diamondbacks- 9:40 EST First Pitch
Red Sox at Angels- 10:07 EST First Pitch
Enjoyed this article? Share it!