Posted in: ABC, Review, Trailer, TV | Tagged: Alex, bleeding cool, cable, cam, Claire, comedy, dylan, episode 7, Gloria, Hailey, Jay, joe, lilly, lily, luke, Manny, mitch, modern family, phil, Review, season 11, sitcom, streaming, television, tv
---
"Modern Family" Season 11 "The Last Thanksgiving": We Give Thanks for Some Sweet, Touching Closure [SPOILER REVIEW]
This week's episode of ABC's Modern Family hits "The Feels" with another last: Thanksgiving. It was a cute episode that started off a bit weak and had me worried, but ended up hitting all the right notes by the credits (and a nice end creditsscene). We do get some sense of closure as some characters come to terms with certain aspects of both themselves and the family.
"Modern Family" season 11, episode 10 "The Last Thanksgiving": Cameron and Mitchell's friends mistakenly assume they have split up and have definitely chosen a side; and Haley attempts to cook Thanksgiving dinner as a thank you for Claire and Phil's support with the twins. Meanwhile, Jay invites Phil and Dylan out to fly his model plane, and Phil thinks this is his chance to reclaim his dignity after their first outing 10 years ago went so wrong.
In this episode, we see how Cam (Eric Stonestreet) and Mitchell's (Jesse Tyler Ferguson) friends would deal if they were to break up. We see Mitchell go to a friend's party to make the point and he discovers Cam had previously staged a break-up in order to see how they would react. At first it felt this was the weakest link, but it did pick up toward the end and it did earn a few chuckles.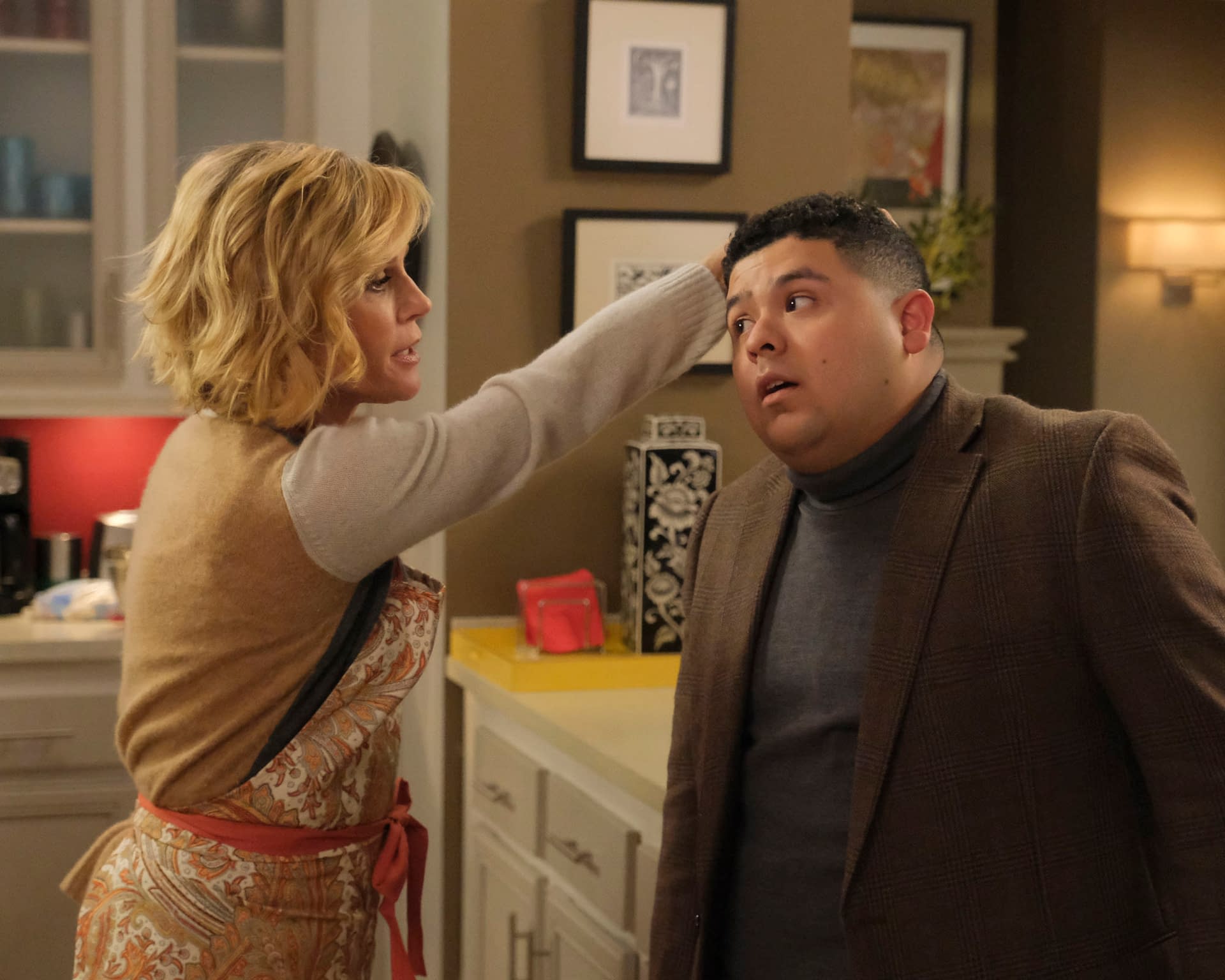 We also see how Claire (Julie Bowen) is taking her retirement- spoiler alert? Not well. She seems to be restless, trying to find ways to keep herself distracted while trying to convince herself she does not really mind. On her end, we see Gloria (Sofia Vergara) trying to mind-push Claire with talks about work to do the chores for her. All of this with no shame whatsoever. I am not sure if they have been trying to make Claire and Gloria look "not-so-nice" this season, but both seem to be more on edge with their meaner traits a tad amplified. Then again, it also serves as a good set-up for how both are handling their respective "mid-life crises".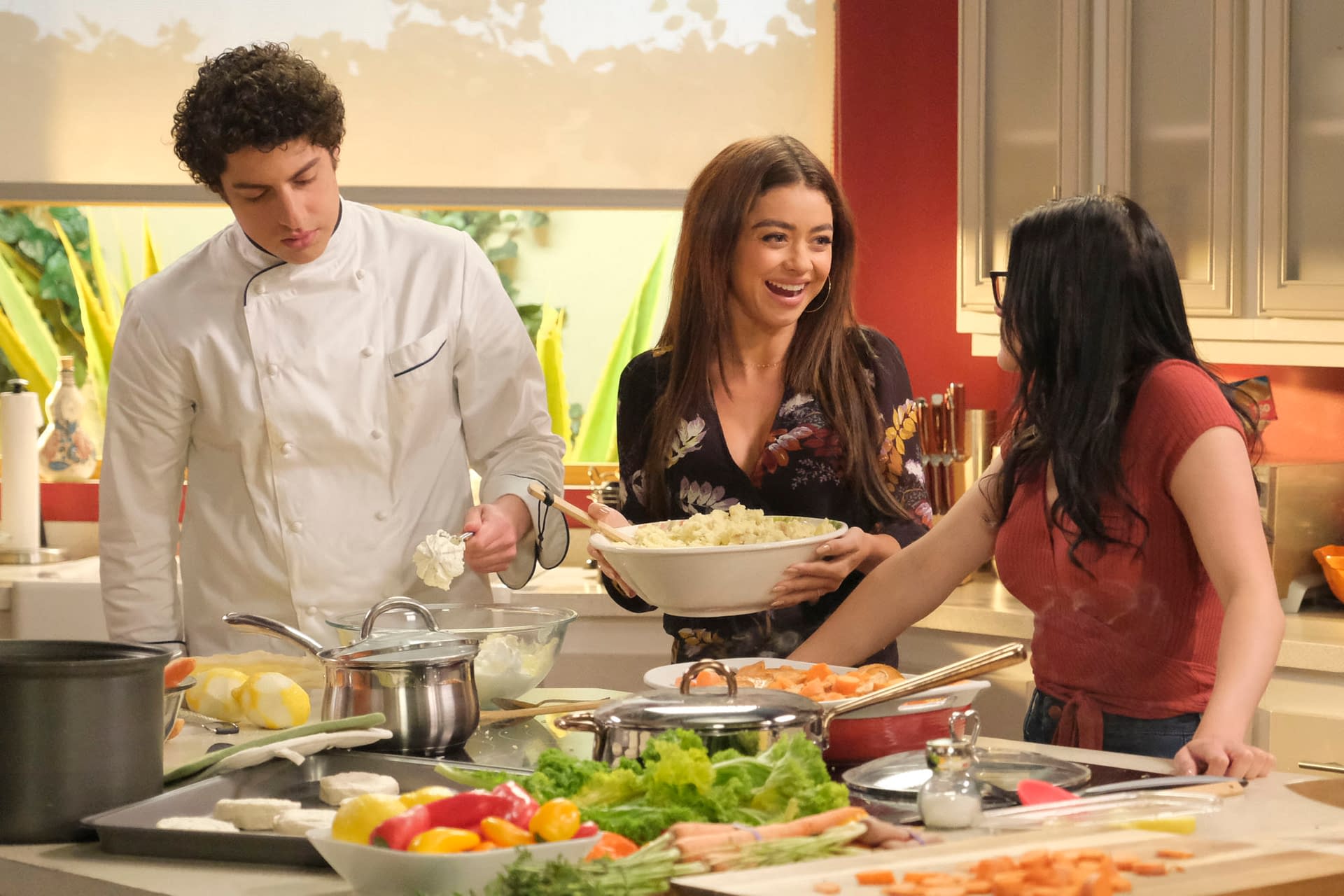 To thank the family for their support, Hailey (Sarah Hyland) volunteered to make the Thanksgiving dinner with her siblings. However, things are not peachy when everything starts turning out wrong so she convinces Alex (Ariel Winter) to call over her "chef ex" to help with dinner. I thought we were going to see another example of Alex exaggerating why she dumped him, but this time it surprised me. Turns out, the dude was the stereotypical d-bag chef who relishes in belittling the workers around. I am not sure they really had a plan where to go with this storyline other than turn it into a way for Claire to get a handle on the day, so it felt like they needed to stick some funny random scenes to lead up to it.
Lastly, we see a tale of three generations of dads: Jay (Ed O'Neill), Phil (Ty Burrell), and Dylan (Reid Ewing) making history repeat itself. It had been ten years since that time Jay let Phil come along to help fly his airplane. Turns out, Phil is not happy to have Dylan come along – only to realize after all of these years that Jay is pretty sure he hit Phil on purpose. It was a very sweet storyline and it was cute to see how dads will always be dads: Phil comes to terms that he is not that different from Jay… as he does something similar… as does with Dylan in the end credits scene.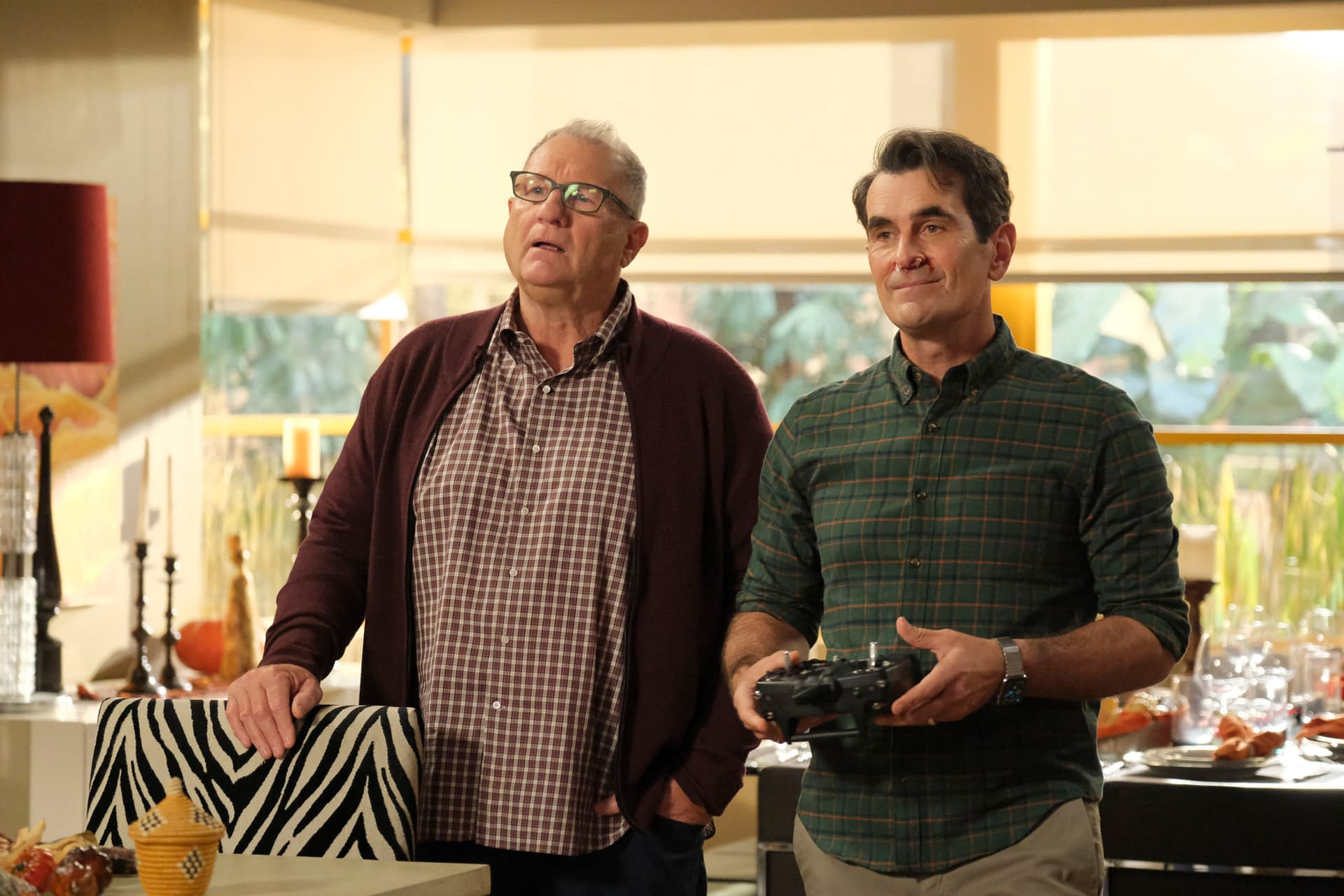 I am so happy this episode of Modern Family end as strongly as it did and that the storylines tightened up toward the end. It was a fun and cute episode to lead into the holidays. I am curious if they will continue exploring what has gone on with Gloria and Claire, and to see where their respective storylines go duirng the final season.
---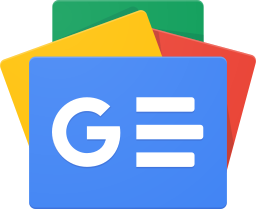 Stay up-to-date and support the site by following Bleeding Cool on Google News today!