Hello again, friend. Or are you a friend? Friend, foe, or anywhere in between, the cast of USA Network's Mr. Robot has got you covered when it comes to getting you up-to-speed for the fourth and final season of the show.
Because let's face it, it's been just a little bit of time sincethe third season. So to make up for it, a line-up of familiar faces are on hand to recap their respective characters' journeys – and in just 3 minutes!
Ready to get up to speed? Let's go!
● Portia Doubleday (Angela) is a little scatterbrained, a lot like her character. She gives us "green tie, working, prada happens" – it's not quite what everyone else is doing, but you do you!
● Carly Chaikin (Darlene) is a lot more coherent as she walks us through what Darlene is up to, going back to the first season. It all starts with her and Eliot orchastrating five/nine, then things get all The Empire Strikes Back and we start to realize just how mentally not okay Eliot is.
● Martin Wallstrom (Tyrell Wellick) is next up, starting at the very beginning and with how he met Eliot. He wants the promotion and Eliot on his team, but gets none of that and ends up killing the wife of the guy who does get the promotion. Nice one, Wellick.
● Michael Cristofer plays Phillip Price, the 1% and head of Ecorp. He spends his days being fancy and drinking with foreign political players.
● B.D. Wong introduces WhiteRose, head of the Dark Army. She "hacks time"… whatever that means. But wait! The watch Zhang pulled out while schmoozing with Phillip Price is the same one – yes, Zhang is WhiteRose!
● Grace Gummer (Dom DiPiero) starts us off on Dom's quest to take down Fsociety then goes through her journey into the corruption at the FBI and her relationship with Darlene.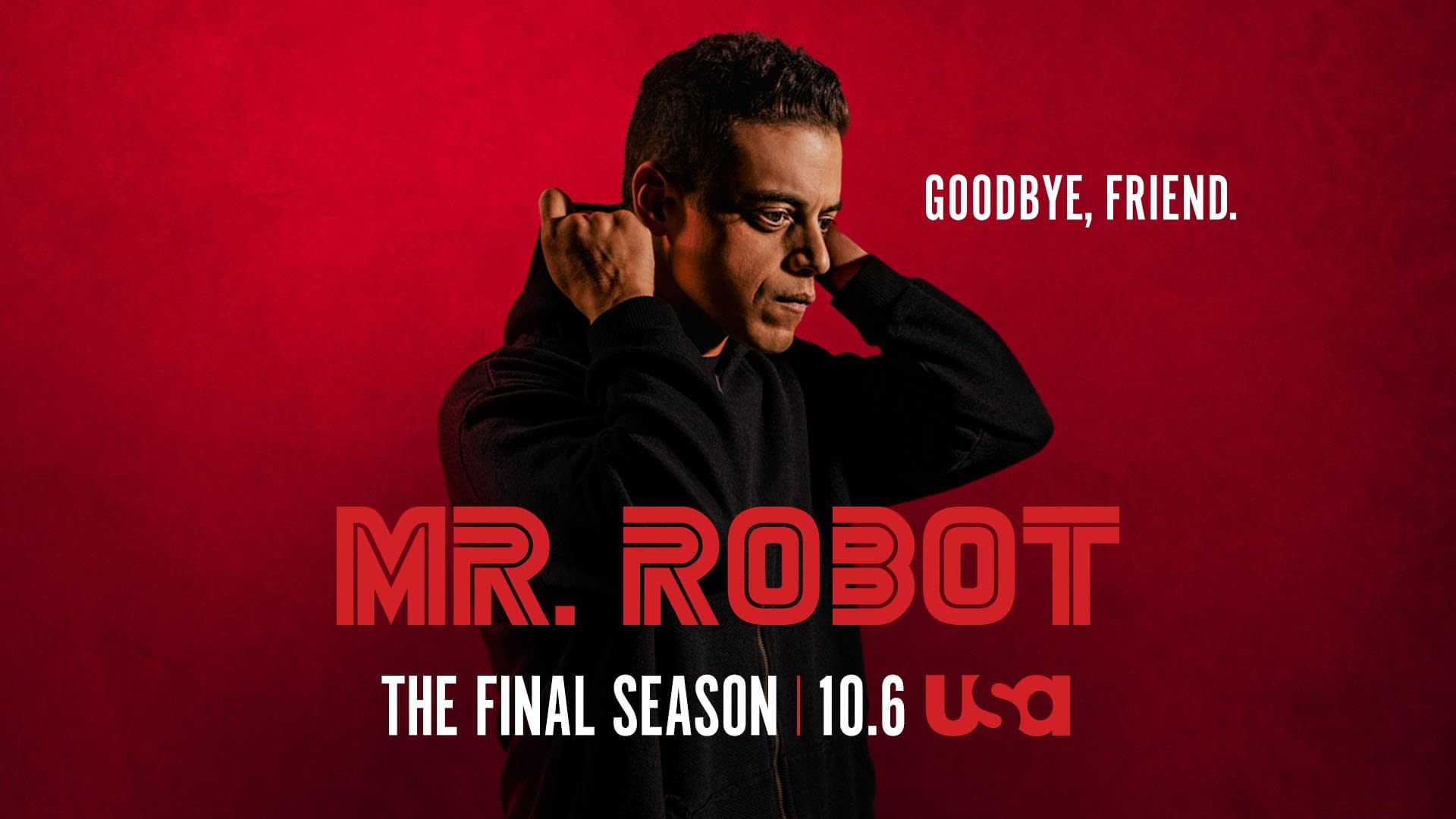 All of it leads to the barn from the end of last season – where our fearless hacker heroes have guns to their heads, courtesy of WhiteRose and the Dark Army.
That was a lot – and that's not even all of it! The actors do a much better job recapping it all than I do here – so go check it out before Mr. Robot hacks its way back on October 6.
Enjoyed this article? Share it!