Posted in: DVD/Blu-ray, Review, Review, TV | Tagged: blu-ray, dvd, MST3K, Mystery Science Theater 3000, netflix, Review, Shout! Factory
---
"Mystery Science Theater 3000" Season 12 – The Gauntlet [REVIEW]
The resurrected ride that is Mystery Science Theater 3000 came back for a glorious, albeit shorter, twelfth season to Netflix late last year. We got six really cool episodes of the show in a season they referred to as "The Gauntlet", harkening to another one of Kinga Forrester's experiments. And as we wait for the powers-that-be to give us the official word on what's happening with Season 13, we now have Season 12 on Blu-ray and DVD today. We managed to get a copy ahead of time for a review.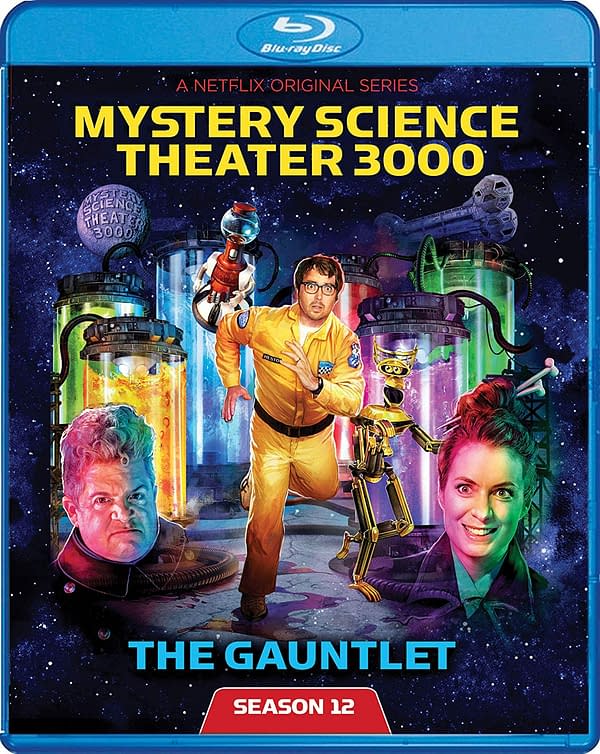 Getting down to brass tax, the Blu-ray comes with all six episodes. These include Mac & Me, Lords Of The Deep, Killer Fish, Atlantic Rim, The Day Time Ended, and Ator The Fighting Eagle. All of these are presented in glorious HD in their original format with nothing edited out (as best we can tell). All six episodes run about 80-minutes each with no commercial breaks like old-school episodes would have. The fun benefit of being a Netflix creation. However… that's kind of where the specialness ends.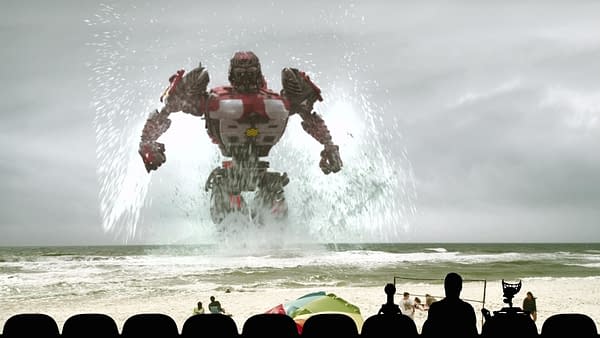 The unfortunate thing about this release is that there is zero bonus content. Seriously, there's nothing else. Which surprises the hell out of us. MST3K, at least when it comes to home releases, especially those done by Shout! Factory, go out of their way to give you content. There's always interviews, behind-the-scenes footage, bloopers, documentaries, and other fun content to make it worth your purchase. This has nothing, and that is truly sad. It is just the six episodes and nothing more to whet your whistle on. This means either there's some content they could have added and chose not to, or they had nothing in stock and therefore, didn't document a thing about the making of Season 12. Either way, that's depressing.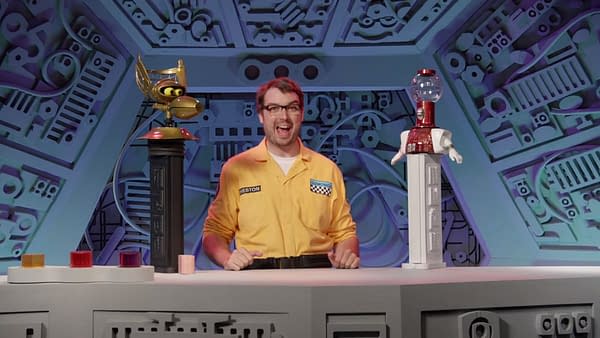 It's a weird thing for us to love something and be depressed by it simultaneously, but Mystery Science Theater 3000 Season 12 – The Gauntlet somehow pulled that off. On the one hand, it's a must-own for hardcore MST3K fans, because it completes the collection. Especially if the day ever comes they take it off Netflix. On the other hand, this is the very definition of bare-bones MST3K content. They could have done more. Whether they have the resources to do so or not, I have no idea. But I really wish there was something more to this than just the episodes.
---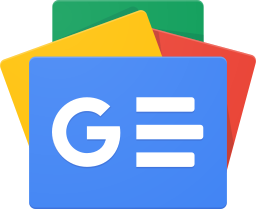 Stay up-to-date and support the site by following Bleeding Cool on Google News today!