"Mythic Quest: Raven's Banquet": Apple TV+ Gives Rob McElhenney/Megan Ganz Video Game Comedy Series Season 2 Renewal
With season 14 in the record books and Paddy's doors closed for a long winter's nap, FXX's It's Always Sunny in Philadelphia will now surpass ABC's The Adventures of Ozzie and Harriet as longest-running live-action comedy series. Now that's a title Mac (Rob McElhenney), Dennis (Glenn Howerton), Charlie (Charlie Day), Dee (Kaitlin Olson), and Frank (Danny DeVito) will be more than happy to hang behind the bar – and one they're expected to hold onto for awhile. But The Gang does not live by Paddy's alone – so to keep things flowin', they continue to extend their creative efforts into other arenas – both in front of and behind the camera.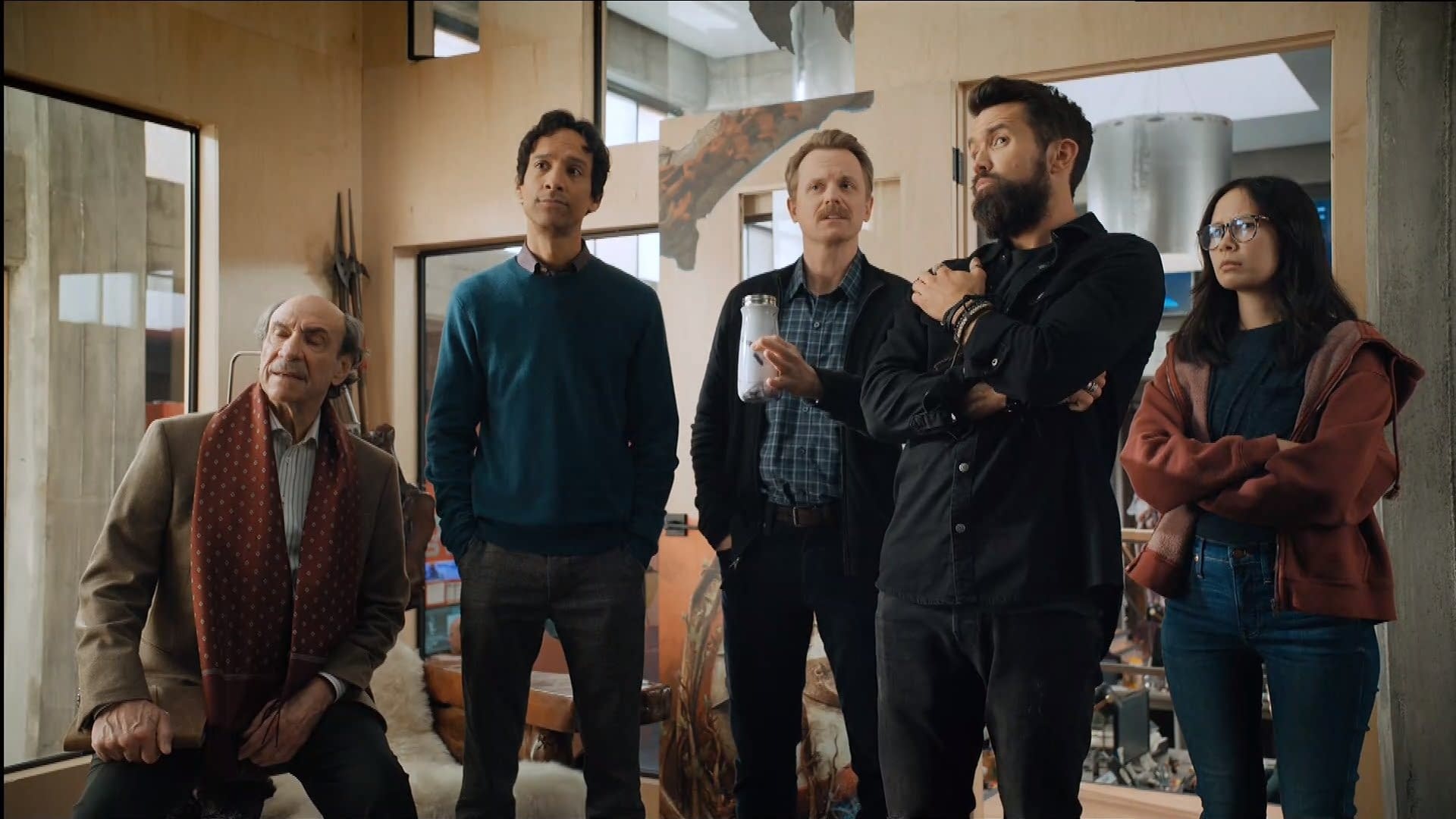 Case-in-point: McElhenney and Day, who are executive producing the new Apple TV+ comedy series Mythic Quest: Raven's Banquet – co-created by McElhenney and Megan Ganz, and produced Lionsgate, 3 Arts Entertainment, and Ubisoft. With less than three weeks to go before the nine-episode, half-hour series is set to premiere (Friday, February 7), the streaming service is giving the series a serious show of support.
Taking its turn at the Television Critics Association (TCA) winter press event, Apple TV+ announced that the series has been picked up for a second season. Set to premiere on Friday, February 7, Mythic Quest: Raven's Banquet joins other series like Little America, Home Before Dark, Dickinson, See, Servant, and For All Mankind in getting a second season order.

In the following preview, we think we're seeing an underlying "theme" taking shape: when in doubt, McElhenney's Ian thinks his being shirtless and greased up can explain pretty much everything…
Now here's a look back at the official trailer – featuring Ian in all of his well-intended-but-ego-stroking glory:
Meet the team behind the biggest multiplayer video game of all time. But in a workplace focused on building worlds, molding heroes, and creating legends, the most hard-fought battles don't occur in the game—they happen in the office.
Mythic Quest: Raven's Banquet is executive produced by McElhenney and Day; Michael Rotenberg and Nicholas Frenkel (3arts), Jason Altman, Danielle Kreinik, and Gérard Guillemot (Ubisoft), co-star David Hornsby (It's Always Sunny in Philadelphia) and Megan Ganz (Modern Family, It's Always Sunny in Philadelphia). The series ensemble cast also includes Academy Award-winner F. Murray Abraham, Danny Pudi, Imani Hakim, Charlotte Nicadao, Ashly Burch, and Jessie Ennis.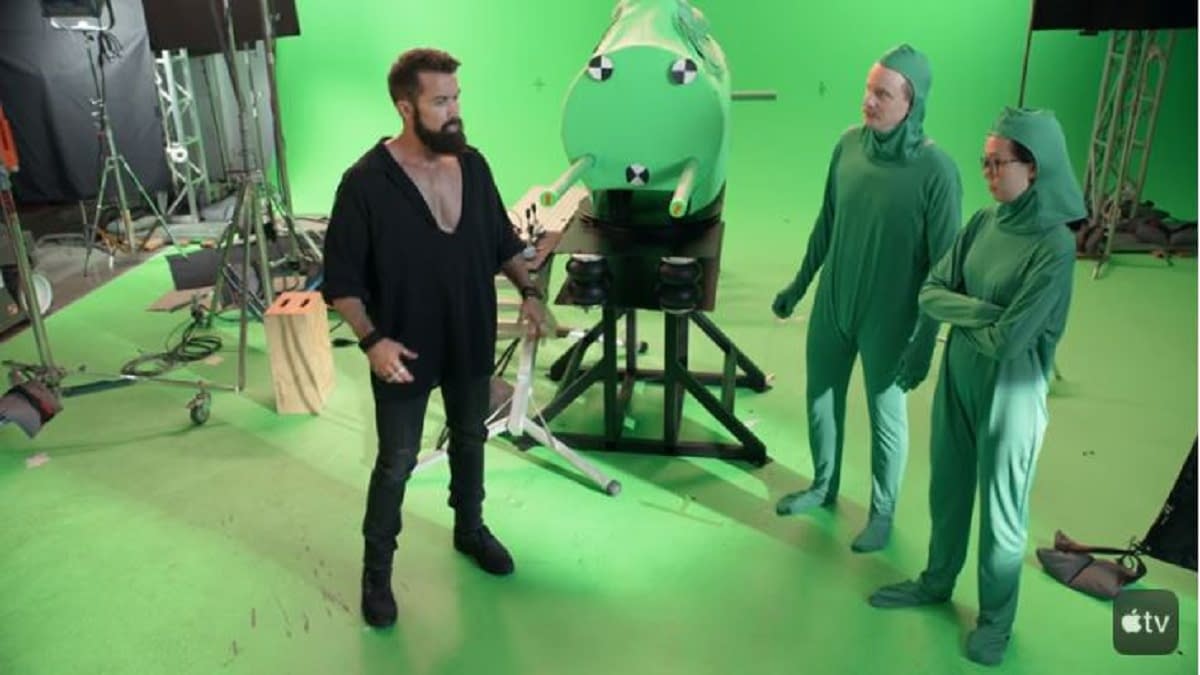 "I feel like it's a dangerous and dark world if 'Sunny' becomes mainstream comedy. If you were to turn on CBS at 8 o'clock on Thursday and see an episode of 'It's Always Sunny In Philadelphia,' I don't know if I want to live in that world."

– Rob McElhenney