Nancy Wu Done It: Fantasy-Comedy-Mystery Mash-Up Lands at Amazon
Are you a fan of puns, comedy, and/or YA literature? Good news if you said yes to any of those because Amazon has just landed a comedy called Nancy Wu Done It following a competitive bidding war between studios. The series will be a collaboration between Amazon Studios and Vertigo, with Roy Lee and Miri Yoon will serve as executive producers on the Vertigo end.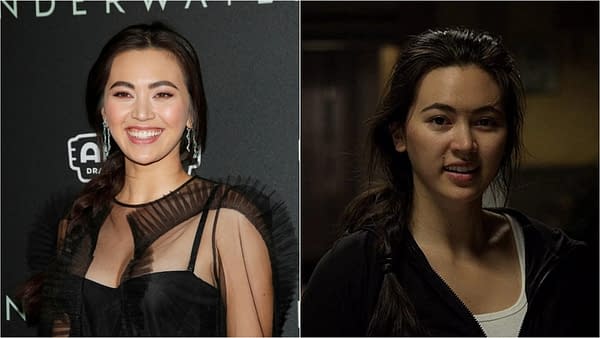 Produced and created by Kai Yu Wu with Jessica Henwick co-writing, Nancy Wu Done It centers around an Asian American author of a popular YA book series akin to Nancy Drew. The frustrated novelist is suddenly transported into the world of her books and now she has to work with the title character she created (and now hates) to solve the mystery and save the day. Wu's credits include Amazon Prime's Carnival Row and Netflix's The Ghost Bride, as well as Deception, Time After Time, The Flash, and Hannibal (just to name a few). Currently, Wu is working as an executive producer alongside Brian K. Vaughan to bring his Image Comics title Paper Girls to the screen.
Though better known for her on-screen roles in series like Game of Thrones, the Netflix' Marvel shows, as well as the upcoming Matrix 4, Sophia Coppola's On the Rocks, and Godzilla vs. Kong, Henwick is no stranger to writing and producing, having written and produced her own projects. There's no word yet on if she plans to appear on-screen in the series in addition to writing, but I hope she does: her style of acting is physical and real, yet still accessible. While many felt her talents were wasted in Iron Fist, but Henwick has done some amazing stuff outside of that – on both sides of the camera. And a series about an Asian-American girl actually written and produced by Asian-American women? I am sold. Please hurry up and [safely] make this so I can support it!