Netflix Announces Season 2 of 'She-Ra' is Coming in April
This morning, Netflix announced season 2 of their Dreamworks animated series She-Ra And The Princess Of Power will be hitting in April!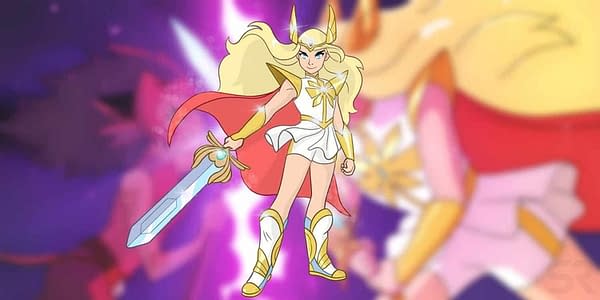 Showrunner Noelle Stevenson spoke to Animation Magazine back in November about what went into creating this version of the iconic 80's character:
"We wanted to make sure the characters were true to the spirit of the original show, but we took some liberties. We loved the sci-fi fantasy elements and the '80s origins of the show, but we also wanted to update the characters for today's audiences. So we have diverse body types, diverse races, shapes, and characters dressing in different ways."
Stevenson went on to say that when the show was originally pitched to Netflix, they had 4 arcs of 13 episodes done (which we can read into as possible plans for 4 seasons):
"Once the first season was greenlit, we were immediately boarding, designing and writing. When I first pitched the show, I approached it as if had one season, but we now have four arcs of 13 episodes done. I had ideas for the big overall scheme for the show. The first thing I did was create a vision board, pulling inspiration from a variety of sources. I had the incredible luxury of working with a team of great writers. It was great to brainstorm and come up with this rich world in great detail. Get a lot of ideas and throw everything at the wall and see what sticks."
She-Ra And The Princess Of Power will return for season 2 on Netflix beginning April 26th 2019.