Netflix Orders 'Fast & Furious' Animated Series from DreamWorks
Who knew the Fast & Furious franchise would work as an animated series? The answer is Netflix, apparently.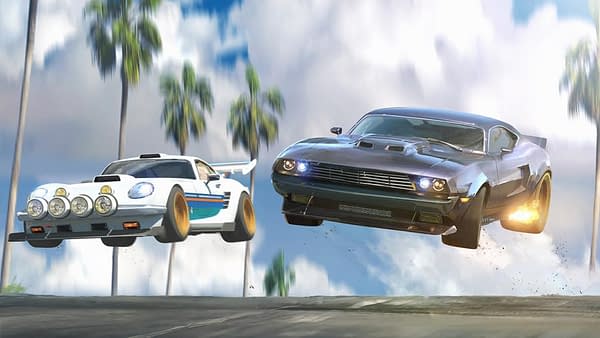 The streaming service/studio just placed an order with DreamWorks for the show, which will reportedly chronicle teenager Tony Toretto as he follows in the footsteps of his cousin Dom (played in the films by Vin Diesel) when he and his friends are recruited by a government agency to infiltrate an elite racing league serving as a front for a nefarious crime organization bent on world domination.
President of DreamWorks Animation Television Margie Cohn said of the announcement:
"We are excited to extend and expand our successful relationship with Netflix by not only delivering more high-quality DreamWorks programming, but connecting fans of Universal films with fascinating new stories. Our new home at Universal marks an exciting new chapter for storytelling at our studio, and Fast & Furious is only the beginning."
Variety reports that Voltron: Legendary Defender series writer Tim Hedrick and Bret Haaland (producer on All Hail King Julien, The Penguins of Madagascar) co-showrunners as well as executive producers. Vin Diesel, Neal Moritz and Chris Morgan who produce on the live-action Fast & Furious franchise will be on board in producer capacities for the animated series too.
Vice President of Kids and Family for Netflix Melissa Cobb said:
"We are thrilled to take our fantastic partnership with DreamWorks Animation to the next level with new opportunities from the vast library of Universal Pictures. The 'Fast & Furious' franchise is a global phenomenon beloved by audiences of all ages, and we can't wait to get started on the new animated series that will capture the action, heart, humor and global appeal of the feature films."
DreamWorks and Netflix have a five-year deal in place, which is exciting considering the animation side of the studio brought in Oscar-winning filmmaker Guillermo del Toro to write, produce and direct animated family films for the brand.
Here's hoping the new Fast & Furious chapter will still be about family.