Omega vs Vikingo Wasn't the Worst Thing About AEW Dynamite Last Night
AEW weaved multiple storylines together through the night while delivering a dream match, and it paid off in the ratings for AEW Dynamite.
---
Between its high-octane matches, long-term character development, crowd-pleasing live events, and general appreciation for the art of pro wrestling in all of its forms, AEW is a master class of everything that absolutely cheeses The Chadster off about wrestling. The Chadster is personally offended whenever anyone does something differently than the way WWE does it, but especially so when someone does it in a way that's successful. But on last night's episode of AEW Dynamite, Tony Khan, in his sick obsession with RUINING THE CHADSTER'S LIFE, somehow found a way to make AEW even worse: with storytelling that plays out throughout the show!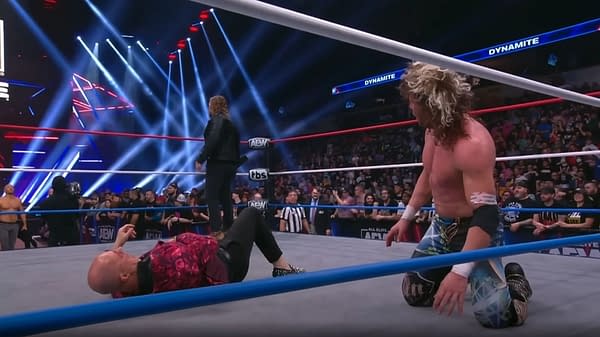 Last night's episode of AEW Dynamite started with the Young Bucks being driven away in ambulances after being assaulted by mystery attackers. Hangman Adam Page went with them, leaving Kenny Omega and Don Callis alone, with Omega slated to face AAA star El Hijo del Vikingo in the main event.
Omega was concerned during the show and wanted to be with his friends at the hospital, but Don Callis convinced him to concentrate on his singles match. Later in the night, Jon Moxley faced Dark Order's Stu Grayson, and later still, the Blackpool Combat Club attacked Grayson backstage.
When it came time for the main event of AEW Dynamite, Omega beat Vikingo in an incredible match that showcased the AAA star's singular talent. After the match, the Blackpool Combat Club attacked Omega, but Hangman Adam Page drove back to the arena in one of the ambulances and chased them off. But before Page could reunite with Omega, Don Callis pretended Page attacked him, convincing Omega to leave with him and mistrust his former partner turned rival.
By having a storyline that ran from literally the start to the end of the show, and playing on recent weeks and even years of history, AEW Dynamite leveled up this week, which is the last thing that The Chadster thinks it ought to be doing when The Chadster would prefer AEW close down for good. And it worked, with the show getting a boost in ratings, which The Chadster finds to be just so unfair! Hopefully, Tony Khan learns nothing from this and goes back to the usual way of booking Dynamite next week. The Chadster didn't like that, but it was better than what The Chadster was forced to deal with this week, and that's the bottom line 'cause Chad said so!
---
---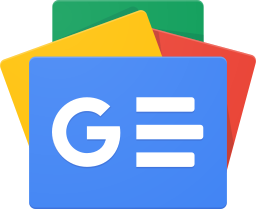 Stay up-to-date and support the site by following Bleeding Cool on Google News today!