On the 8th Day of "Mr. Robot," USA Network Gave to Us… Dom Under Pressure [PREVIEW]
It continues to look a lot like Mr. Robot – mas!
Yes, in case you weren't already aware, friends, foes, and unaffiliated hackers, the upcoming fourth and final season of USA Network's hacker thriller drama is set in the most wonderful time of the year: Christmas – but in October. Beginning October 6, to be exact.
Christmas is coming early, but that doesn't mean everything is all tinsel and twinkling lights for Elliot, Darlene, and the rest of our hack-tivist heroes behind the five/nine attacks. But just because things aren't so great for them doesn't mean we can't enjoy their suffering – in a good way!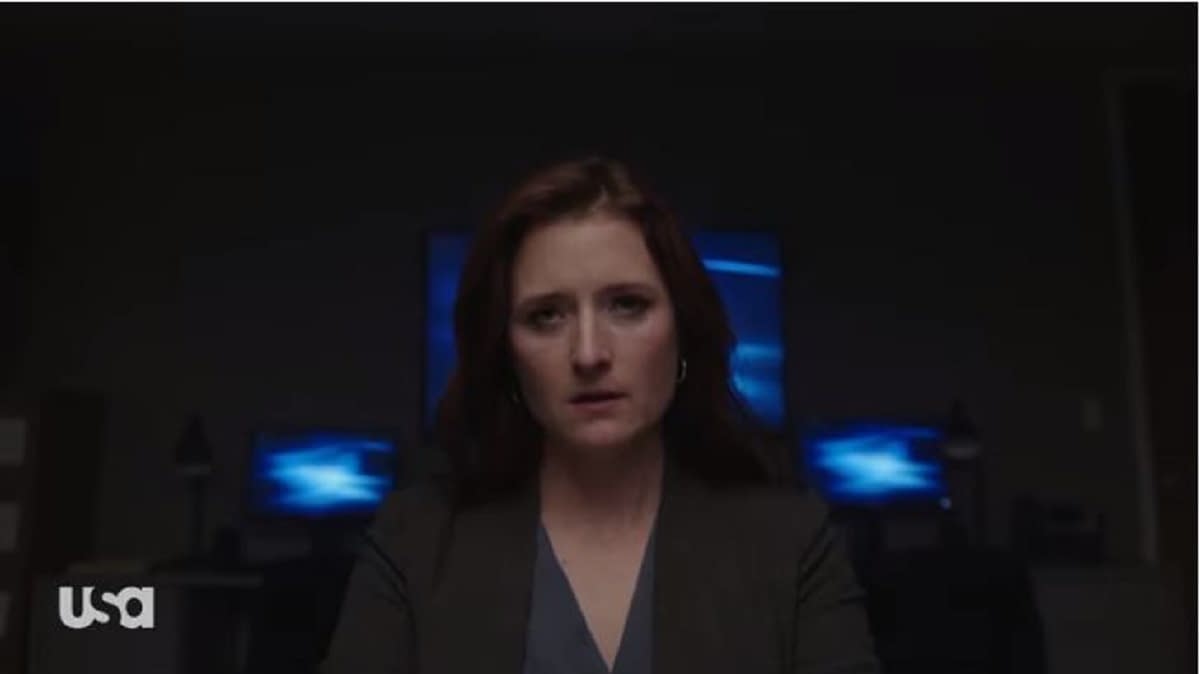 USA Network revealed a very special online "advent calendar" site earlier this week that helps viewers count down to the season premiere on October 6 – and it delivers a daily "holiday gift" to us, the loyal and antsy fan base.
The first gift found dangling on the Mr. Robot "Tree of Materialism" was new teaser "Silver Bells"; while the second gift brought us a second clip, "Minister Zhang" that finds Zhang (B D Wong) talking to an off-screen Phillip Price (Michael Cristofer).
Yesterday's present was a gallery of mugshot type photos – I have a theory they may be hiding more beneath what we see, but for now that's still just a theory. (Hey, you try sifting through code until your eyes cross. Props to Elliot – it's not a simple task.)
But… fear not! Today's present is another clip – this time of Agent Dominique "Dom" DiPierro (Grace Gummer).
The shot is tight on her – interview and interrogation style – as she's asked questions about her former partner.
From the looks of her responses, they are not easy questions to answer – likely because the organization he worked for (Dark Army) now has her under their thumb.
Not exactly a comfy place for our favorite FBI agent to be in… though not an entirely unexpected one.
"The 12 Days of Mr. Robot" are upon us, so keep checking back with Bleeding Cool every day as we let you known if the next gift's a keeper – or added to the "re-gifting" pile.