In April, 'One-Punch Man' Heads to Hulu for Season 2… If He Feels Like It [VIDEO]
Viz Media has announced that the second season of popular anime One-Punch Man will premiere on April 9th on Hulu in the United States, with new episodes of the returning series debuting on the streaming service less than 24 hours after its original broadcast on Japanese television.
Viz wasn't going to disappoint fans with just an announcement, though: here is a look at the season premiere's official announcement teaser:
Saitama is a hero who only became a hero for fun. After three years of "special training," he's become so strong that he's practically invincible. In fact, he's too strong—even his mightiest opponents are taken out with a single punch. Now, the great seer Madame Shibabawa's prediction about the Earth being doomed seems to be coming true as the frequency of monster incidents escalates. Alongside Genos, his faithful disciple, Saitama begins his official hero duties as a member of the Hero Association, while Garou, a man utterly fascinated by monsters, makes his appearance.
One-Punch Man follows the misadventures of Saitama, a former salary man who decided to train to become a superhero but has become so powerful that he's bored. He can't find a formidable opponent to give him a proper challenge. He's so powerful that he can defeat any opponent with just one punch. Monsters, demons, mutants, cyborgs, martial artists, ninja, swordsmen are all nothing to him. A single punch from Saitama can reduce a giant monster into bloody giblets splattered all over the streets. But in a world of flashy and egomaniacal superheroes, nobody knows about Saitama, who is so egoless and low-key that he falls below everyone's radar. Nobody realizes that the most powerful superhero in the world is living right under their noses.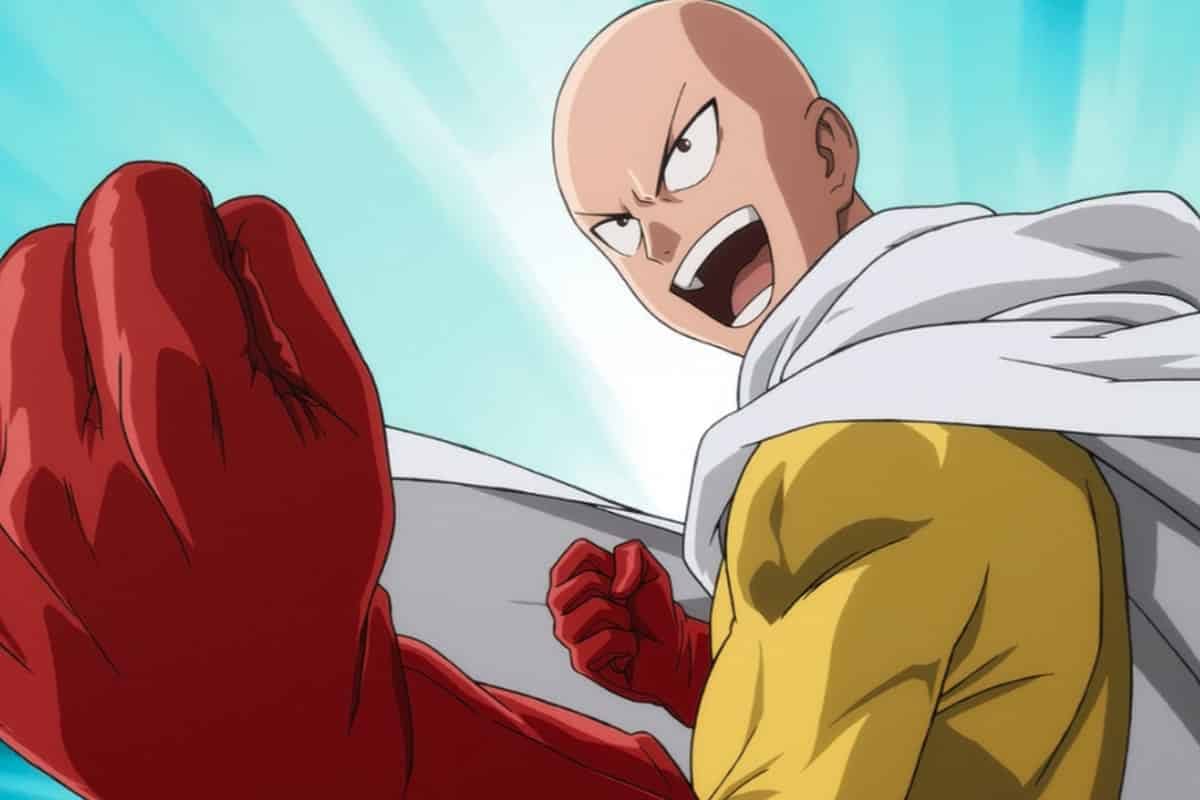 Adapted from the bestselling manga by the pseudonymous ONE and Yuusuke Murata, the series is a Japanese satirical take on American-style superheroes, seen through a very Japanese lens, of course. It's set in a world of selfish, status-obsessed superheroes and world-threatening villains and monsters. Saitama is almost a cross between Superman and Watchmen's Doctor Manhattan. He has lost all purpose in his life and is desperate to find some. Only a handful of people know how powerful he really is – including Genos, the young cyborg who admires his stoicism and lack of ego. The series manages to say everything that most DC Comics titles have been straining to say with a lighter, more effortless touch – and much funnier to boot. One-Punch Man and My Hero Academia are two of the best superhero series out there right now, running rings around many Marvel and DC titles.
Produced by critically-acclaimed studio Madhouse, the first season of One-Punch Man was originally broadcast in 2015, was later dubbed for Adult Swim and is currently popular on Netflix.
A "commemorative special episode" is set to premiere in Japan on April 2nd before the new season begins on April 9th. It's probably going to be a special recap episode, but there is no news yet over about whether it will get a US showing.
One-Punch Man Season 2 begins streaming on Hulu on April 9th and new episodes will follow weekly.