In exciting anticipation, the winter premiere of FOX's Prodigal Son is finally around the corner. The mid-season ended with Bright (Tom Payne) kidnapped by the 'Junkyard Killer' (Michael Raymond-James), Dr. Whitley's (Michael Sheen) protégé, so has he been holding up? As the NYPD and the FBI rush to find and save Malcolm, does he really need saving? Or is he merely getting a crash course on how to follow in his father's footsteps and walking down memory lane.
https://www.youtube.com/watch?v=HEZTv6xUUS4
"Prodigal Son" season 1, episode 11 "Alone Time": The FBI and NYPD band together to save Malcolm from the "Junkyard Killer," aka John Watkins (guest star Michael Raymond-James), who Watkins reveals shocking details about his involvement in the camping trip memories that have been plaguing his psyche. Meanwhile, as Gil looks for answers from The Surgeon, Ainsley and Jessica search through their memories of the past, hoping to find some sort of clue as to where Malcolm could be hidden.
The hope is that their intimate time together will finally grant Bright answers to the 'girl in the box' and we can put that trunk to rest and focus on more important things like unstable family dynamics, reckless behavior, and sleeping in chains and a ball gag.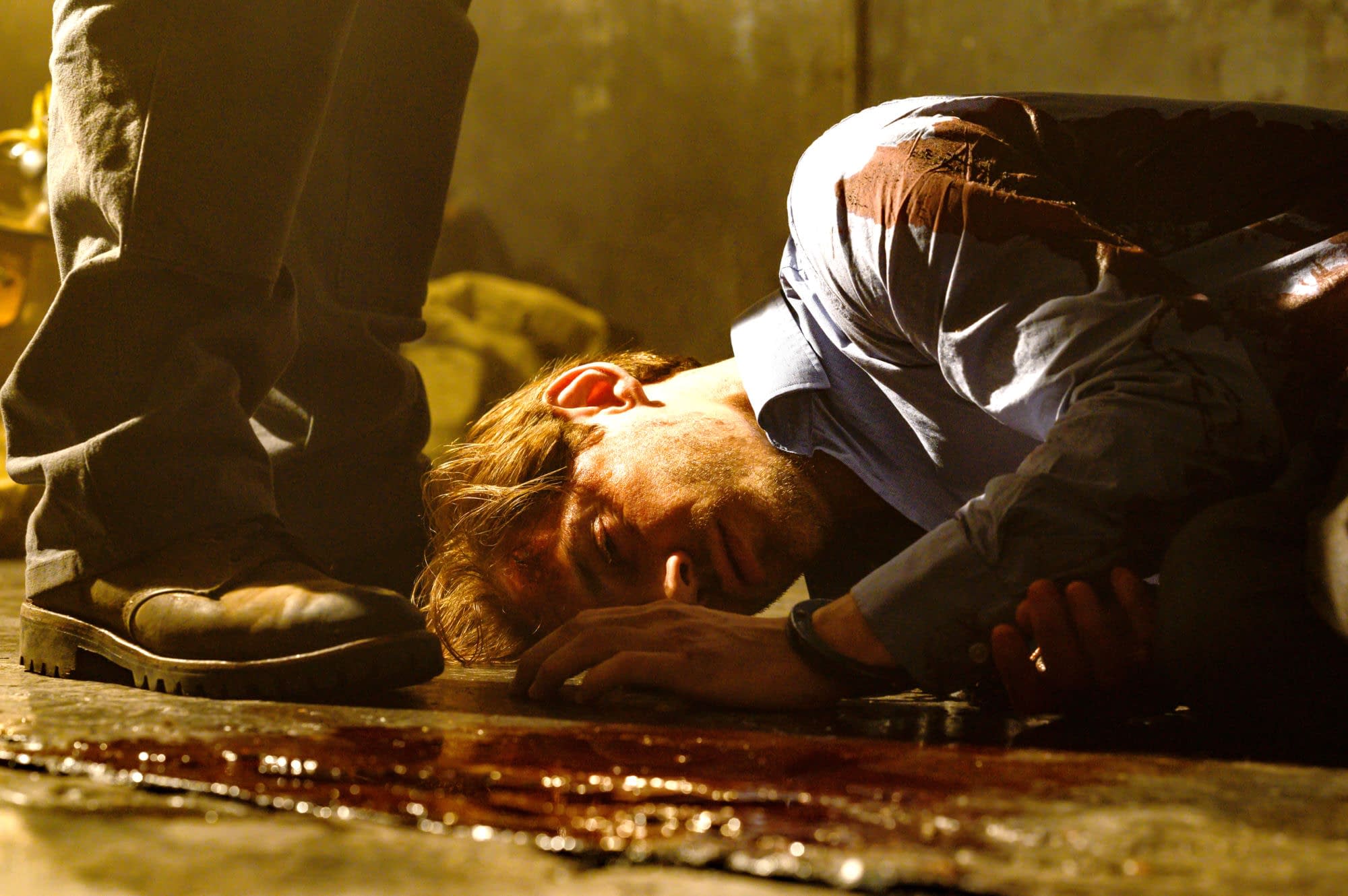 The Surgeon is out of solitary, for good behavior possibly and Bright is back to visiting his father.  With family allegedly being his fatal flow, what does Malcolm hope to achieve out of their interactions?  Probably to confront him on the happenings of the camping trip.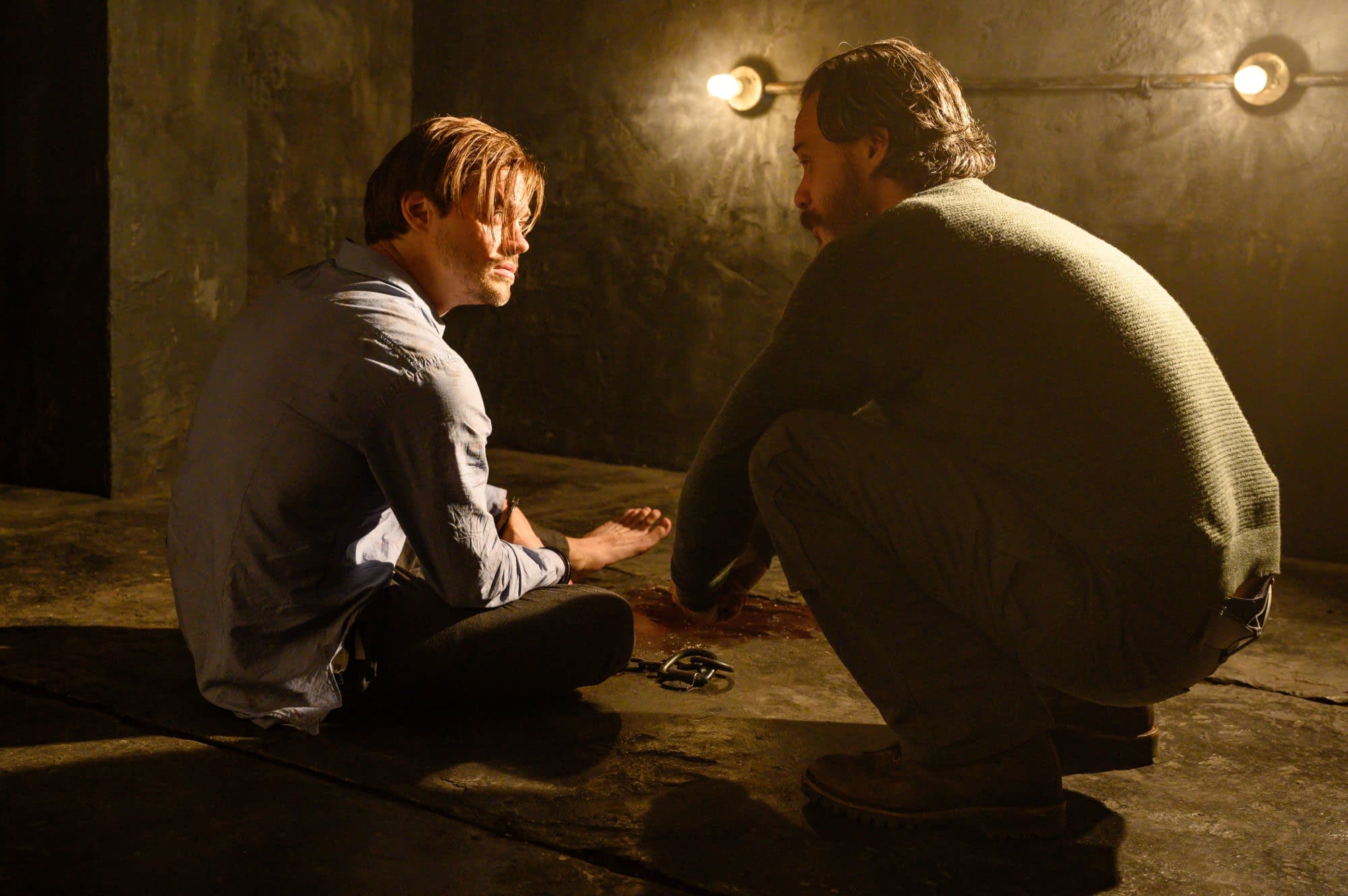 If nothing else, Bright appears to be somehow stronger, more Zen in the upcoming episodes and back to profiling some very bizarre murders. What crazy twists and turns, psychological turmoil and relationship drama is in store for the second half of Prodigal Son?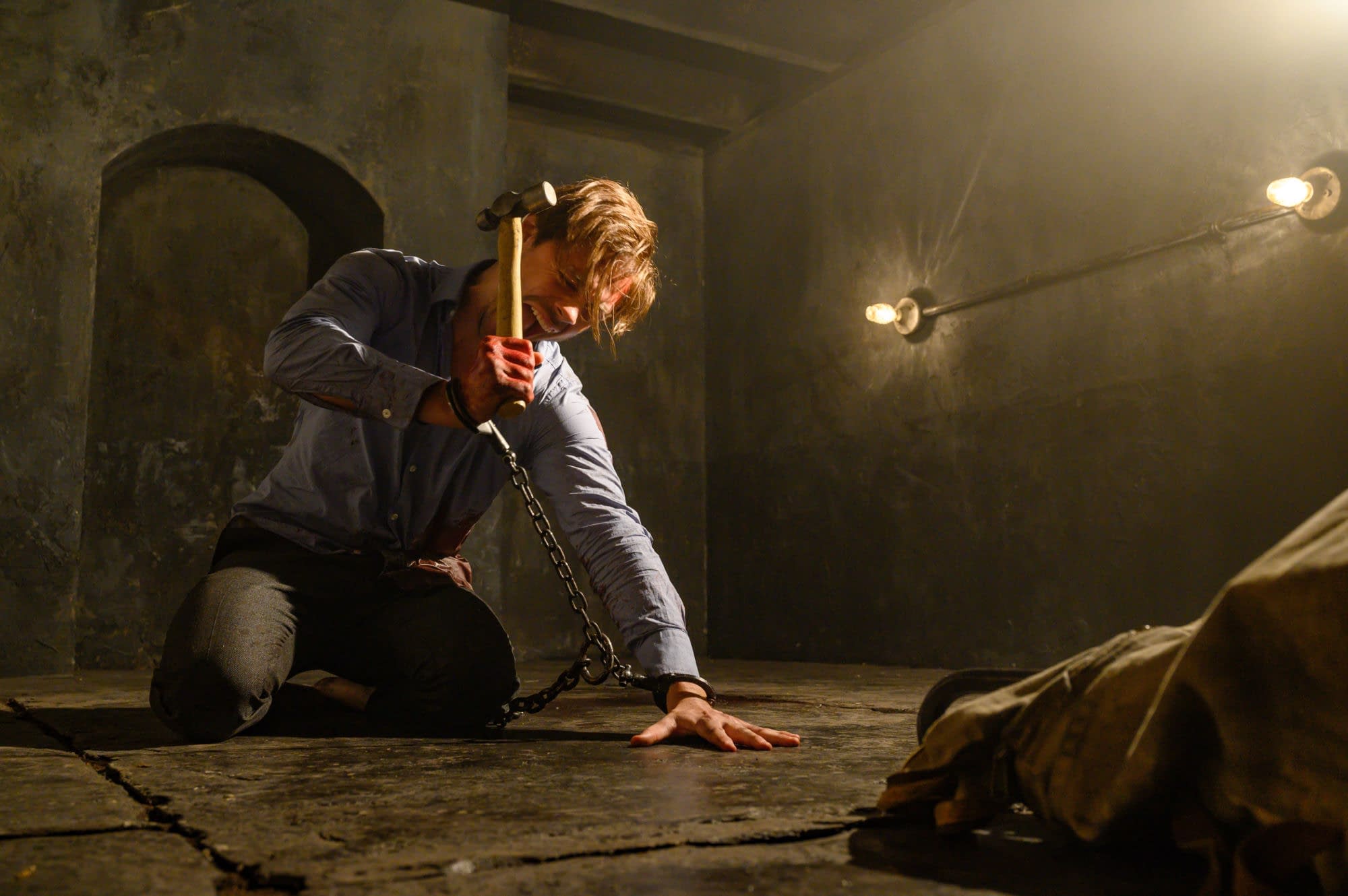 Find out why Prodigal Son made it to #8 in The Bleeding Cool TV Top 10 Best of 2019 Countdown when the series returns to FOX on Monday, January 20th.
Malcolm Bright (Tom Payne) has a gift. He knows how killers think and how their minds work. Why? Back in the 1990s, his father was one of the worst, a notorious serial killer called "The Surgeon." So it makes sense Bright is the best criminal psychologist around; murder is the family business. He will use his twisted genius to help the NYPD solve crimes and stop killers, all while dealing with a manipulative mother, annoyingly normal sister, a homicidal father still looking to bond with his prodigal son, and his own constantly evolving neuroses.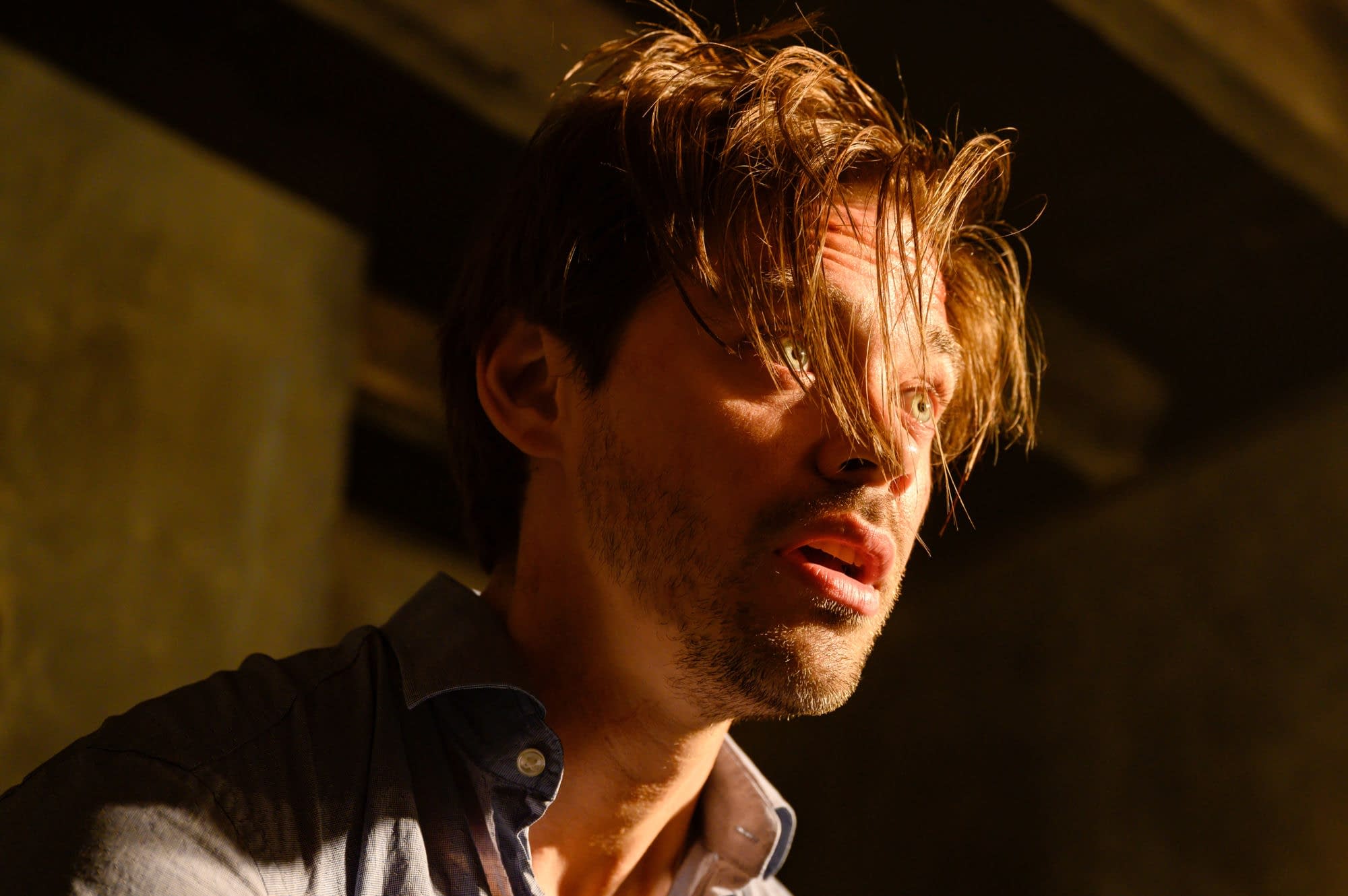 Meet the happy family. Dr. Martin Whitly (Michael Sheen) is intelligent, wealthy, charismatic and also happens to be a predatory sociopath who killed at least 23 people. Bright's mother, Jessica Whitly (Bellamy Young), an elegant and WASPy New Yorker, wields sarcasm like a samurai sword and has an opinion on every aspect of Bright's life. Perhaps Bright's only ally is his sister, Ainsley Whitly (Halston Sage), a TV journalist who wishes her brother would "take a break from murder" and have a normal life.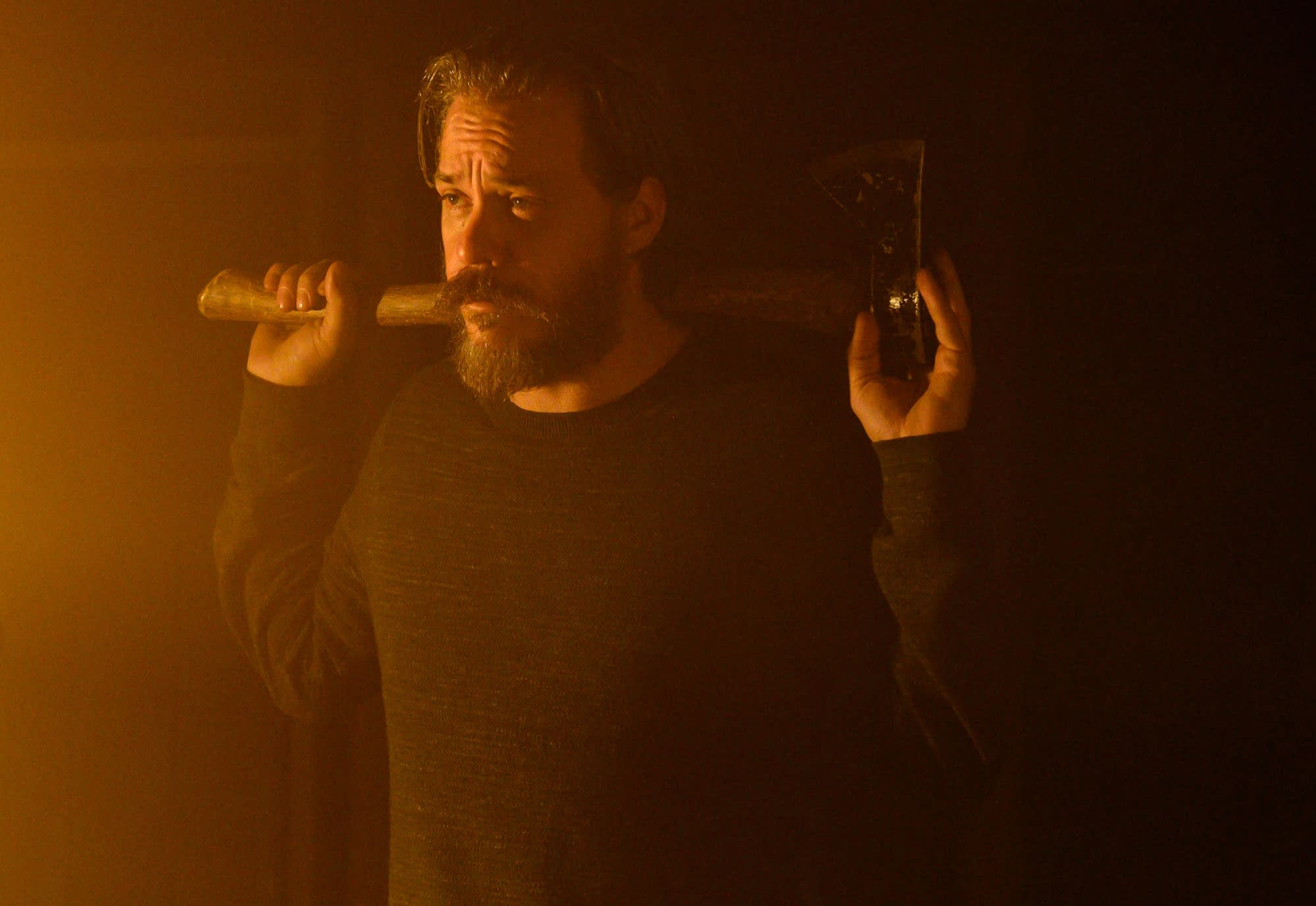 Unfortunately for his sister, the only way Bright feels normal is by solving cases with the help of his longtime mentor, NYPD Detective Gil Arroyo (Lou Diamond Phillips). Arroyo's one of the best detectives around, and he expects no less from his team – Detective Dani Powell (Aurora Perrineau), a headstrong no-nonsense cop who quickly becomes impressed with Bright's work; and Detective JT Tarmel (Frank Harts), a born-and-bred New Yorker who questions whether Bright is a psychopath himself.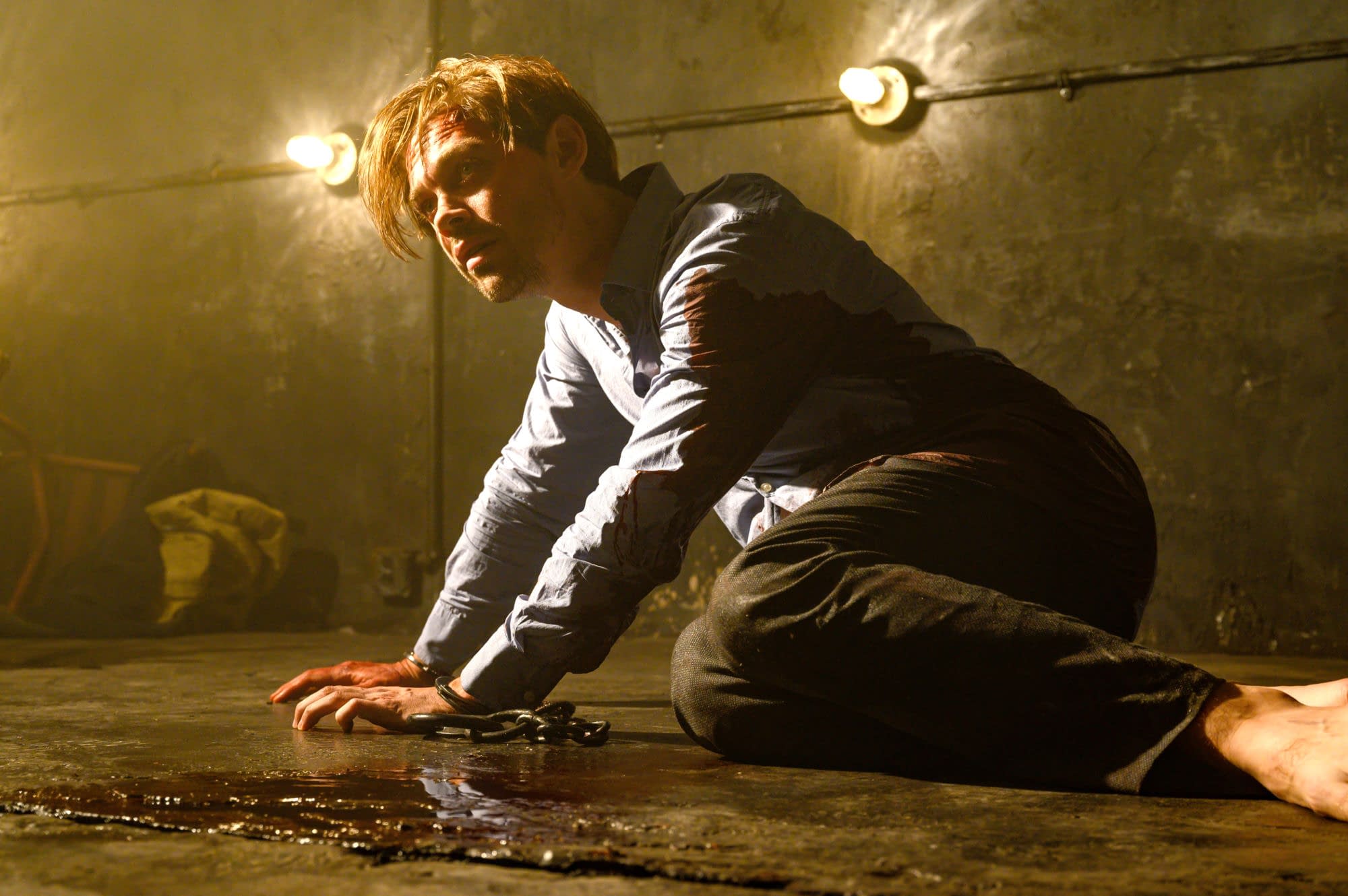 From Emmy Award-nominated executive producer Greg Berlanti, executive producer Sarah Schechter ("Riverdale," "You"), and executive producers/creators Chris Fedak ("Deception," "Chuck") and Sam Sklaver ("Deception," "Bored to Death").
Enjoyed this article? Share it!