Posted in: BBC, Preview, TV | Tagged: bbc, catherine tate, comedy, doctor who, Queen of Oz
---
Queen of Oz: Catherine Tate Previews Her New Comedy Series
Catherine Tate discusses her new BBC comedy series, Queen of Oz, set to premiere on BBC One and BBC iPlayer on Friday, June 16th.
---
Psst, did you know Catherine Tate has a new comedy series called Queen of Oz? She plays a British Royal who's so embarrassing to the rest of the Royal Family Ltd that she's offered one last chance to stay a Royal: go to Australia and become their queen. Only one problem. The Aussies hate that idea and hate her on sight. And it's mutual. Nothing generates hilarity like imperious Brits and laidback Ausses hating each other! Tate co-created and co-writes the show and has an executive producer credit. This show will be Vintage Catherine Tate, different (actually, not much) from beloved Doctor Who companion Donna Noble. This is Catherine Tate playing a loud, screaming, horrible, obnoxious person. In other words? Tate at her best!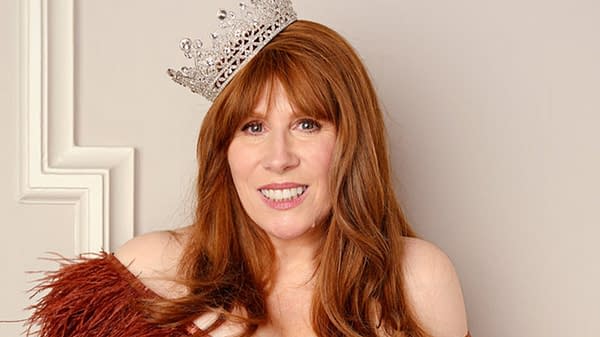 Production on Queen of Oz was delayed because of first the Pandemic, and then she suddenly found herself shooting the Doctor Who 60th Anniversary Specials. Ironically, the specials won't premiere until this November, while Queen of Oz premieres next week! The first episode will hit BBC One on Friday, June 16th. Tate talked to the BBC about the series.
On the Arc of Georgie, Queen of Oz
"She's a reluctant Queen as she really thought she was going to live out her life going to parties, not doing much of anything or having any responsibility. So she gets a very rude awakening getting shipped off to Australia as their newly-crowned Queen. She's very difficult, very hard to work for, and doesn't make it easy for anyone. She's spoilt, entitled, and deeply unpleasant, which of course, makes her a great character to play. She does evolve somewhat over the series but at her core, she's fun and she's anarchic. I think when you're playing someone like that, you don't need people to love her, you don't really need anyone to like her even; you just need them to laugh at her."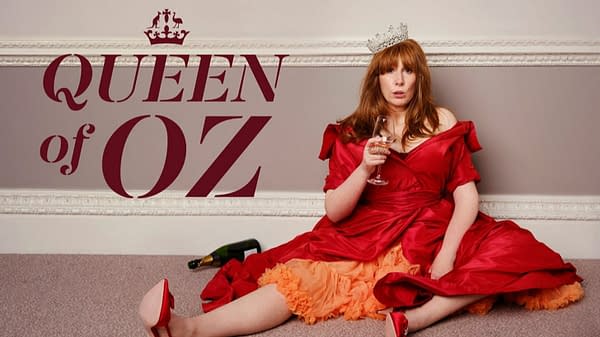 On Queen Georgie's Evolving Feelings about Australia
"Georgie's attitude to Australia was formed when she was sent to Canberra to go to boarding school when she was 13 and bullied relentlessly, so she doesn't come here with a whole host of great memories. However, as in all shows, of course, she's going to evolve, and we wanted to make Australia itself a character. Her relationship to Australia really takes the place of the usual romcom, they start off hating each other and, in the end, as it progresses, she has to come to love it because she's its Queen.… She's her Queen… Australia is a female."
"The Aussies could realise that she is not as stuffy as the others, and she realises that Australia is more accepting of her than Britain would ever be, so there could be more of a coming together of Queen and country. Or could there? With the rising tide of Republicanism, Georgie would have her work cut out. She needs Australia now!"
Queen of Oz premieres on Friday, June 16th on BBC One and BBC iPlayer in the U.K.
---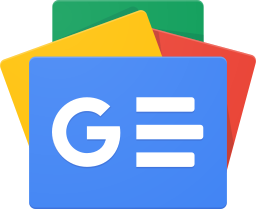 Stay up-to-date and support the site by following Bleeding Cool on Google News today!