Posted in: CW, Review, Riverdale, Trailer, TV | Tagged: archie, betty, bleeding cool, cable, Chapter Sixty-Nine: Men of Honor, Cheryl Blossom, episode 12, jughead, katy keene, Review, riverdale, season 4, streaming, television, tv, veronica
---
"Riverdale" Season 4 "Chapter Sixty-Nine: Men of Honor" – Promising Chapter Not So Satisfying; "Dead Jughead" Watch Continues [SPOILER REVIEW]
Such a promising chapter number of The CW's Riverdale this week…but sadly, it's just shenanigans as usual (more or less) here in the 'Dale.
Do I need to tickle and blackmail you or do you know by now there are MAJOR SPOILERS ahead?
Oh, you know? Awesome!
In that case, we'll leave all that weird nonsense to Nick St. Clair and Kevin (*Sigh* Why couldn't it just be something normal – like real porn?).
[rwp_box id="0"]
I'm getting off track though. Let's back up. Brett and Jughead's duel was less Hamilton and more "secret society" nonsense. I guess it was a nice twist, but it does jack all to give us clues to Jughead's impending death.
Also, can we chat for a minute about how Betty's snooping is getting out of hand? I mean, really. She's total helicopter girlfriend and she needs to let Jughead have his own life. Bet she's going to get too attached and go all Lifetime Presents: Women Who Kill on poor Juggy. But only time will tell – and hopefully soon.
Speaking of people who snap, when will Archie learn that when people show up and come into his life suddenly, it usually ends in murder? At least it didn't end in Archie vs, bear…again again again.
Though maybe that would have been more interesting than "Uncle Frank isn't a great person, gee, people are trying to murder him now!".
But it all shakes out alright, and at the end of the episode everyone makes it out alive. (What a bummer for our soon to be late friend Jughead)
But! The most exciting thing of the episode is the special appearance of Katy Keene!
Yes – Veronica goes to NYC for a shopping spree with her good friend Katy (Lucy Hale) where they buy more dresses and go out to a bar, where Katy reveals an important piece of her backstory: her mom is sick.
Oh, what a coincidence – there must be something in the water, because Veronica soon finds out her Father is sick with a degenerative disease. …or is this just yet another play by tricky Hiram in his and Veronica's weird game of cat and mouse?
Who knows, only time will tell. On the plus side, I'm sure this has gotten people stoked for the premiere of Katy Keene.
Back in Riverdale and at the maple club turned secret rum speakeasy, Nick St. Clair shows up and Cheryl and Toni give him a little erotic surprise, with the help of not-porn-star Kevin and Fangs.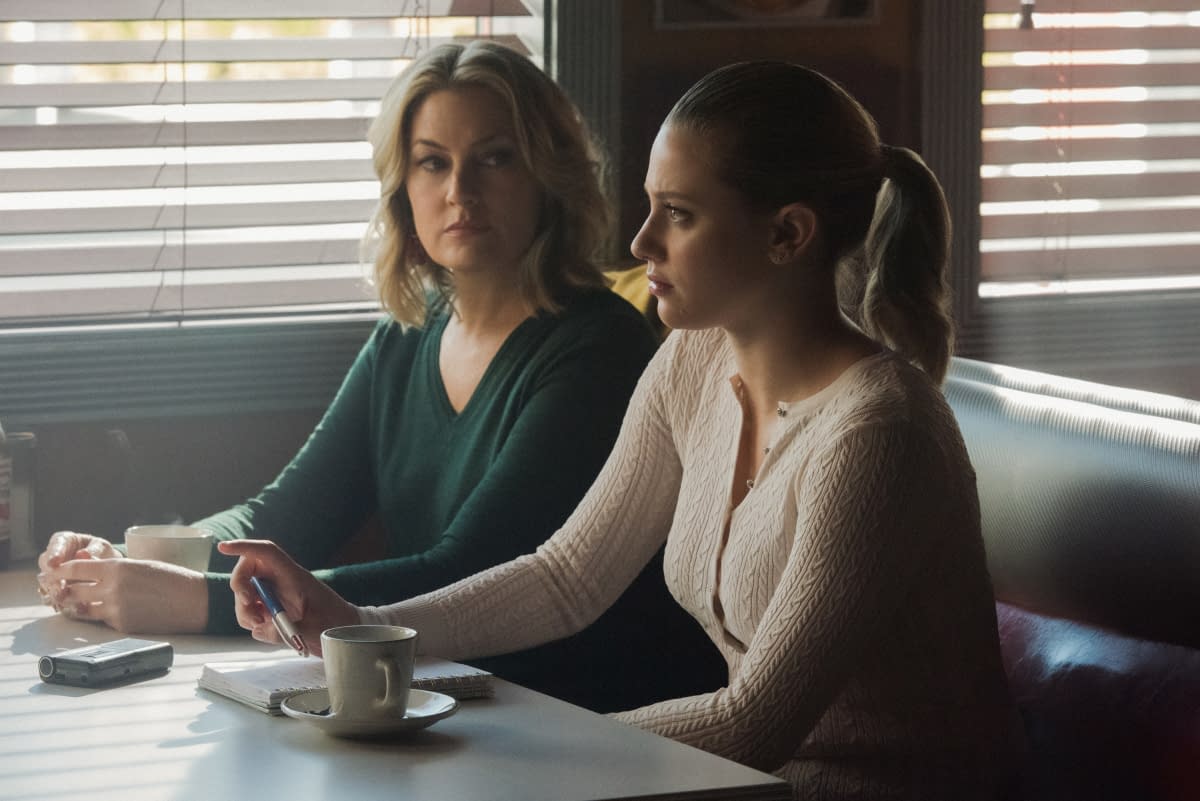 This whole storyline is weird and I get wanting to punish Nick, but why won't he just leave Riverdale be? Hasn't he gotten ambushed and punished enough by now to know to stay away?
Whatever.
Guessing Cheryl needs some way to channel her devious rage?
Oh, and I almost forgot the big "bombshell reveal" for this episode: Donna, the student that was allegedly having an affair with the Mr. Chipping, may not be telling the whole truth. Her Quill and Skull society "secret tape" has her telling the same story… but with a different teacher name.
I'm smelling fiction, and no, it's not the new "Baxter Brothers" novel.
Fishy? Totally. True? Maybe. Necessary? We'll find out!
Be sure to tune into the premiere of Katy Keene this week, and join us next Wednesday for our next episode of Riverdale: "Chapter Seventy: The Ides of March":
---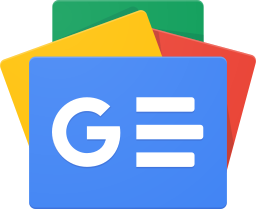 Stay up-to-date and support the site by following Bleeding Cool on Google News today!