This week's chapter of The CW's Riverdale is bananas, but that's to be expected. It features spooks, lies, and videotapes.
Jughead explores an urban legend at his new boarding school, and Archie has a halloween party at his community center to keep the local kids off the streets.
Oh – and we get our first official Katy Keene plug!
Ryan Reynolds, eat your heart out. Riverdale just remade Buried – starring Jughead Jones.
Yes- this whole episode is a tribute to horror classics, and it's borderline perfect. And by perfect, I mean weird – but what did you expect from "The 'Dale"?
Also worth mentioning are the cameos that all the comic characters make in the episode: Harley Quinn, Poison Ivy, Popeye, and Archie comic superheroes Pureheart the Powerful and The Shield.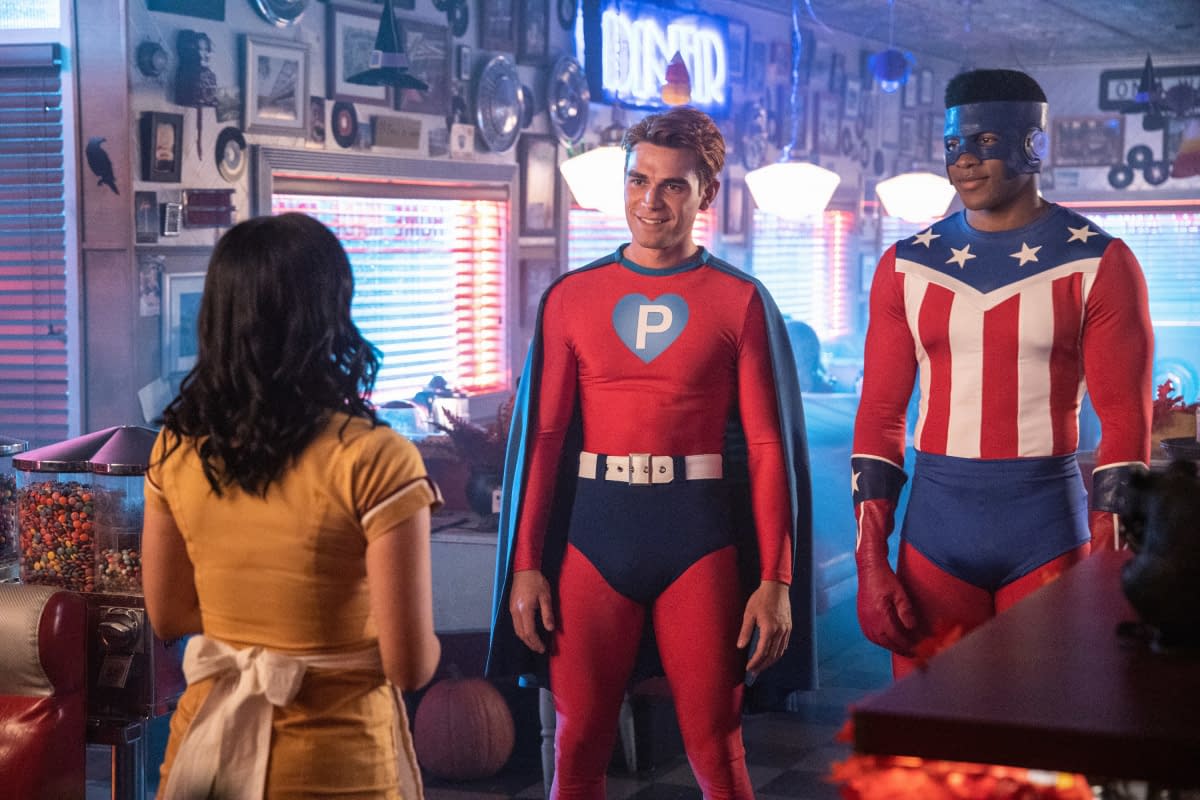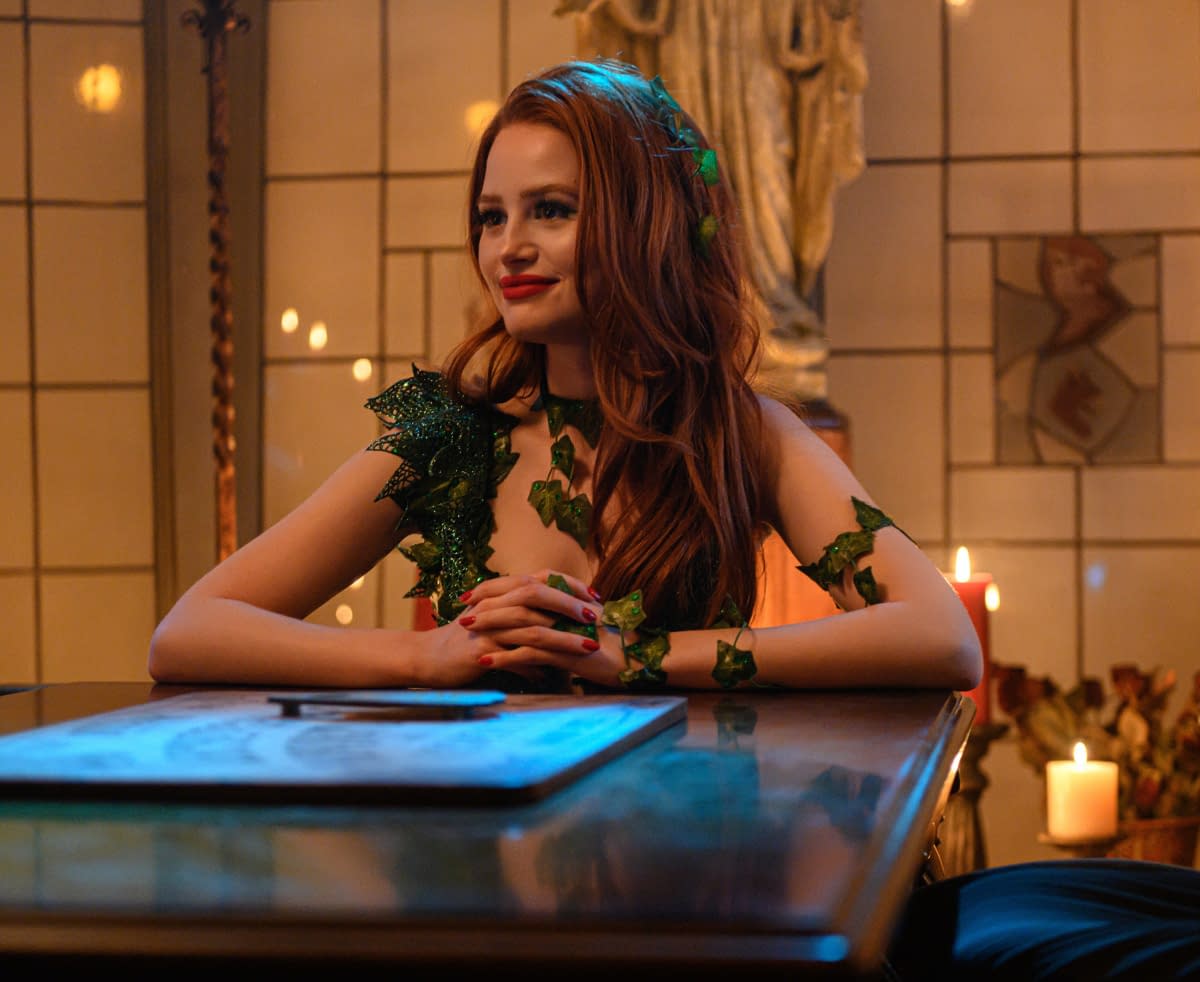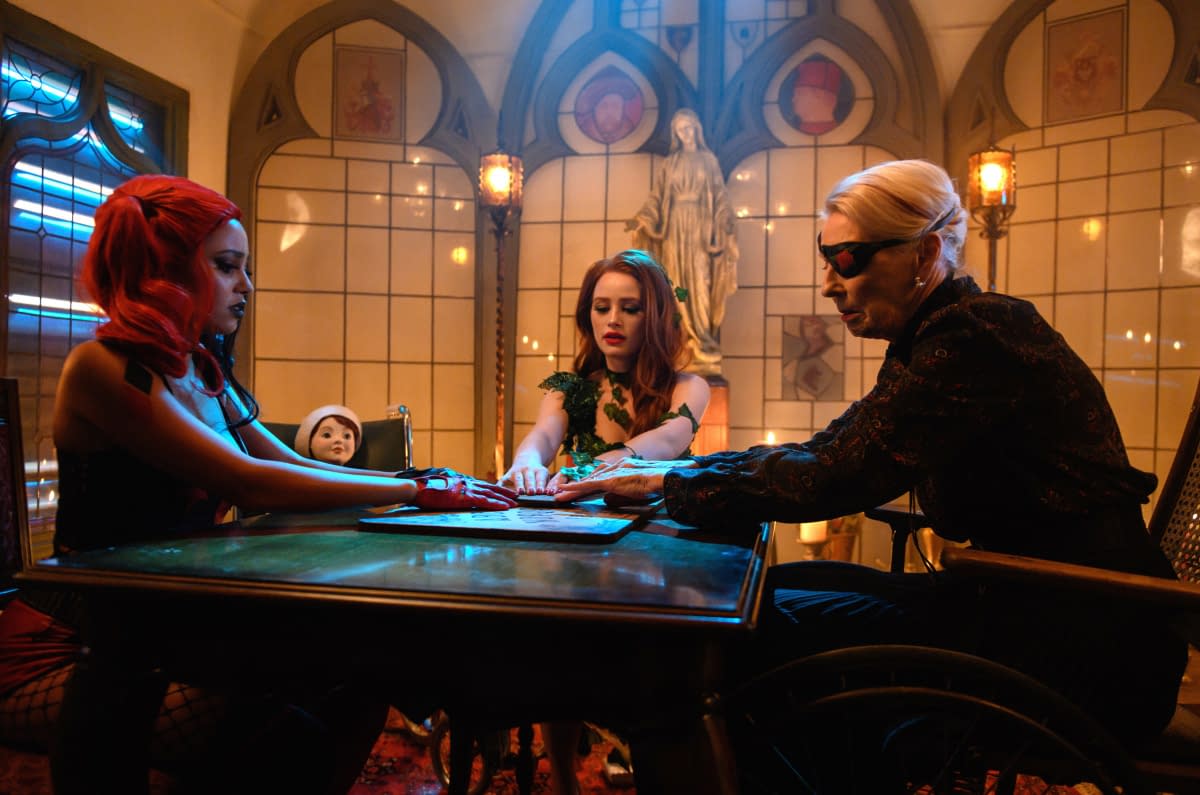 Honestly, Riverdale is kind of back to its regularly scheduled shenanigans – but it still feels overly ridiculous… even by CW standards. But maybe my tastes are just changing – perhaps I am outgrowing the shenanigans and insane stories of my youth… just like our friends in Riverdale:
"I know you're upset that I made you bury your dead brother's corpse, but this is insane." – Toni Topaz
I feel like that sums up the Halloween episode of Riverdale quite nicely.
Oh – and we can't forget our happy flash forwards to the mystery of the missing Jughead – apparently, he's dead by Spring Break?!
Let's just talk about if they actually kill off Jughead for a second. He's the most interesting character that grounds things into some form of a reality – without him and his quips, Betty becomes even more mopey and annoying and into dumb things without anyone to call her on her stupid shenanigans.
But… if they are following the comics, this sets things up perfectly for the "Undead Archie" storyline!
Yes – "Archie vs The Zombie Apocolypse" was an actual iteration of the comics – just like the current Archie-Sabrina comics crossovers. Maybe since CW and Netflix are so chummy, there will be a crossover where Sabrina comes to Riverdale and fixes the zombie apocolypse that brings Jughead back to… un-life?!
Okay, so I may still be drinking some of that ridiculous Riverdale "kool-aid" (oh yeah) still… but can you blame me?
That would make for some fantastic television!
Enjoyed this article? Share it!