Posted in: Sports, TV, WWE | Tagged: recaps, wrestling, wwe, WWE Raw
---
Roman Reigns Roasts Cody Rhodes for Leaving AEW on WWE Raw
WWE cut Cody Rhodes' praise for AEW out of the YouTube highlights when he and Roman Reigns main-evented WWE Raw with a promo battle.
---
The main event of WWE Raw was a promo battle between WrestleMania opponents Roman Reigns and Cody Rhodes, but the segment delivered when Reigns got personal and referenced Cody's stint in AEW. "Look at your track record. Just look at it. You didn't want to do the Stardust thing, so what happened? You ran away. And what happened? You ran away, you started a company that you couldn't get over in, and then you ran away. You're not cut out for this. You keep talking about finishing the story. 'April 2nd, I'm gonna finish the story.' No you're not." Rhodes fired back, pointing out that when he ran away, "What I did while I ran away made it so that 100% of every locker room could make a lot more money." Interestingly, WWE cut that part out of the YouTube highlights. He then contrasted being a "professional wrestler" with being a "superstar," claiming Roman's family will leave him once he loses the titles.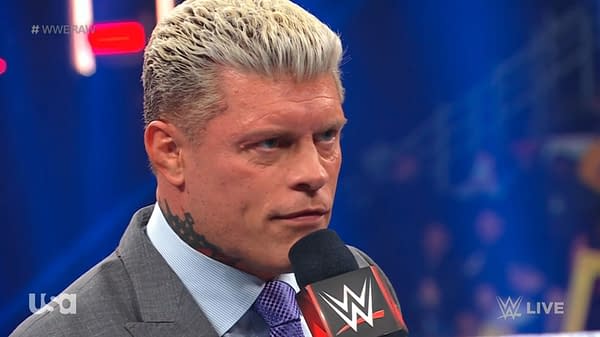 Reigns and Rhodes capped off a somewhat uneventful episode of WWE Raw. The show opened with Sami Zayn and Kevin Owens challenging The Usos to a tag team championship match at WrestleMania, which The Usos accepted. That match has been building for a long time as part of the overall Bloodline storyline, but WWE waited until just two weeks before the show to make things official. You can watch highlights of the entire Bloodline saga from WWE Raw last night, including the Usos segment, the Reigns and Rhodes segment, and other backstage segments below. Well, except the part of the Rhodes promo that painted AEW in a positive light, of course.
The other big segment on WWE Raw last night involved Seth Rollins and Logan Paul, as Rollins interrupted Paul's special Impaulsive podcast episode on Raw last night. Though Rollins was on the attack, he once again ended up laid out ahead of his match with Paul at WrestleMania. The matchup between these two should be decent, not only because both are athletically talented, but because Rollins may be one of the few people whose character is as insufferable as Paul is in real life.
Other, less impactful segments on WWE Raw last night included Austin Theory defeating Montez Ford:
Plus, Omos crushed Mustafa Ali in a match that somehow promotes his match with Brock Lesnar at WrestleMania, even though Mustafa Ali is pretty much the opposite of Brock Lesnar in every way possible.
Dominik Mysterio defeated Johnny Gargano before promising to show up on Smackdown, presumably to make a WrestleMania match with his father.
Rhea Ripley going over Bayley:
Also on WWE Raw, in a very short match that took place mostly during a commercial break, Asuka and Bianca Belair triumphed over Chelsea Green and Piper Niven (only the aftermath got a YouTube highlight):
And finally, Otis's betrayal of Chad Gable for the Maximum Male Models continued when he got a manicure (what's wrong with that?!):
While WWE Raw this week didn't contain a lot of surprises, a lot of that can be chalked up to the fact that the booking for WrestleMania this year has been so much more coherent that WWE hasn't had to throw out too many things at the last minute. Well, other than a four-way filler tag match announced on Twitter, of course.
It was also interesting to see Roman Reigns reference AEW, even if WWE did get a little insecure in the editing of the highlight clips. There's just one more WWE Raw before WrestleMania happens on April 1st and 2nd.
---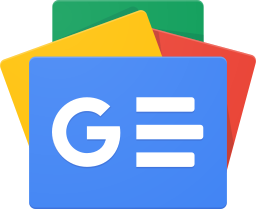 Stay up-to-date and support the site by following Bleeding Cool on Google News today!