RuPaul's Drag Race All Stars Season 5 Has Us All Shook Up: Review
Okay, if you keep current with RuPaul's Drag Race All Stars and you're familiar with my coverage of this season, you know that I am absolutely shook at who went home this week. If you don't know who that is – you should probably be warned that there are major spoilers for episode 6 of All Stars 5 here. I mean, Michelle Visage interviews the queen who was just sent home – you literally can't get any more MAJOR SPOILERS than that.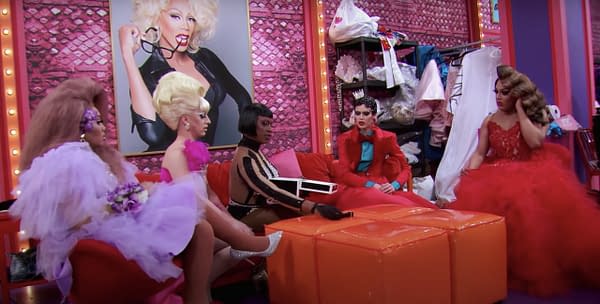 Okay, so now just between us squirrel friends – I can't say I'm overly shocked at how it all played out and how Alexis Mateo was basically unanimously voted off this week, but I am bummed. She is one of my all-time favorites and I cannot get enough Alexis content. Why do all the best queens always get just far enough for me to fall in love with them, but never make it into the top 4? Sigh.
But, this just means I have to watch all the Alexis Mateo content I can find now. Luckily for me, Drag Race obliged with her first-ever post-race interview on Michelle Visage's exit interview segment, Whatcha Packin'?. Alexis talks about her recent move to Vegas, finding fashions in her style and size (spoiler: she makes most of them because a lot of pageant styles aren't made in her size), and looks back on how far she's come since leaving Puerto Rico at age 20:
Yes, I am still "Team Alexis" even though she's not the winner or even in the top four of this season. And for what it's worth? India Ferrah has spoken about last week's mega drama and said that Alexis and Mayhem asked her if she voted for Shea…after the vote already happened. There was never any campaigning, and India totally misleads Shea and all the other queens into turning on Alexis. It's Drag Race, not a "shady lady" competition. But I digress… I still love Alexis Mateo, and hopefully, when things come back and the world opens back up, a trip to Vegas will be in the cards. And yes, honey, you better believe I'm getting her to autograph my fan.