RuPaul's Drag Race Season 15 Ep. 4 Brings Snatch Game Goodness: Review
In the latest round of MTV's RuPaul's Drag Race Season 15, we had high highs and an occasional new low during this season's "Snatch Game."
---
Welcome back to the wonderful world of MTV's RuPaul's Drag Race because who doesn't love drag queens? (I'll spare you from the timely political joke here). This week is season 15's snatch game, which gives us high highs and, honestly, new lows, of which there have been many through the years of "Snatch Game."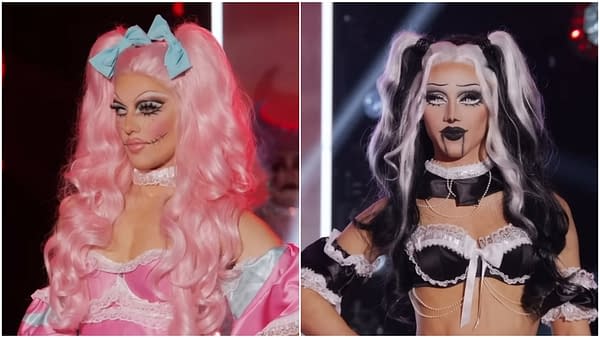 Of course, the "Snatch Game" tests the queens' celebrity impersonation skills and is a fan-favorite challenge. This season's snatch game impersonations are Anetra as Georgina Ramsey (a gender-bent spin of Gordon Ramsey), Luxx Noir London as Amanda Lepore, Malaysia Babydoll Foxx as Saucy Santana, Mistress Isabelle Brooks with an amazing Rosie O'Donnell, Marcia Marcia Marcia as the doppelgänger of Tim Gunn, Robin Fierce as Karen Huger, and perhaps most confusingly, Selina EsTitties as the Virgin Mary. Round two (with the second batch of queens) consists of Amethyst as Tan Mom, Aura Mayari as Bretman Rock, Jax as the Mona Lisa, Loosey LaDuca as Joan Rivers, Sasha Colby as televangelist Jan Crouch, and the twins, Sugar and Spice as Trisha Paytas and Miley Cyrus respectively.
Mistress Isabelle Brooks, Marcia Marcia Marcia, and Loosey LaDuca were the top pics of the week, and rightly so. All three were on point and hilarious, and of course, a perfect caricature of the celebrities. Loosey won the week with her imitation of the late friend of the Drag Race family, Joan Rivers.
Oh, mama. This is not the week for the twins – they're cute, but still… baby queens. And baby TikTok queens at that. They don't have standard impersonations they perform and perfect week after week. Same with miss Aura, though she ended up being safe, leaving this week's "Lip Sync for Your Life" a family affair. The twin v twin lip sync was…confusing? Unsurprisingly, neither of them really performed the song like a club act and instead ended up busting out a choreographed number involving chasing each other around the stage to Pat Benetar's "You Better Run."
Somehow (perhaps owing to her report card), Spice was saved, and Sugar was sent packing. There were tears from the twins, but Ru reminded them that they've got 15 sisters now. Besides, there's no room for codependency in the competition. Something tells me miss Spice is going to have a hard time in the competition without her sister, but we'll have to wait and see what happens next week.
RuPaul's Drag Race airs on MTV Friday nights and is available streaming on Paramount+.