Ryan Reynolds, Adam Scott Hope We Don't Like Doing What We're Told
Executive producer Ryan Reynolds, host Adam Scott, and ABC are banking on our ability to do whatever it is that we're told not to do with Don't. Premiering Thursday night, June 11, with kick-off episode "Don't Be a Wiseguy" finds Brooklyn folks Lisa, David, Jaime, and Giuseppe "do" their best to make it through a series of twisted challenges. From "Don't Get Tired," "Don't Blink," and "Don't Drink" to "Don't Use Fowl Language" and "Don't Get Clocked," contestants will have the opportunity to team up with family and friends to walk away with a sweet cash prize of up to $100,000. But if they want to walk away with the green and top honors, they're going to have to abide by one simple rule: Don't.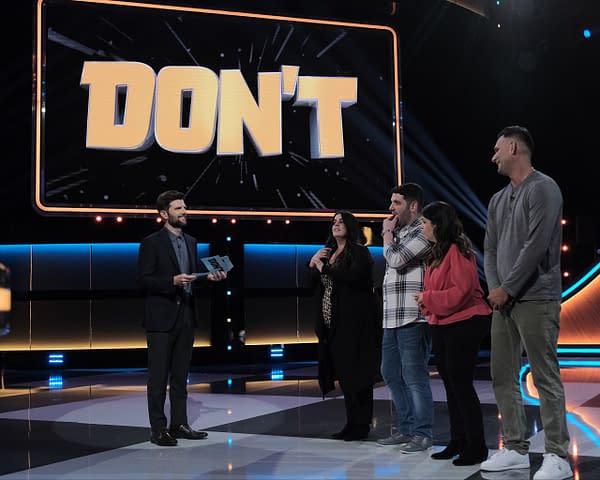 Except this is coming from the twistedly funny minds of Reynolds and Scott, so expect Reynolds to be chiming in and some seriously non-game show type moments. In each episode, members of the four-person team will work to overcome a series of challenges to build the team's bank. But if they fail? No money and they will be humorously humiliated for their (lack of) effort. Along the way, they can get a little risky by pushing the "Don't Push" Button or take a chance on a "Don't You Dare, You." When the dust settles (and everyone has the same number of body parts that they started with), whatever money is left in the team's bank is their's for the taking (as you'll learn in the following preview images and promo):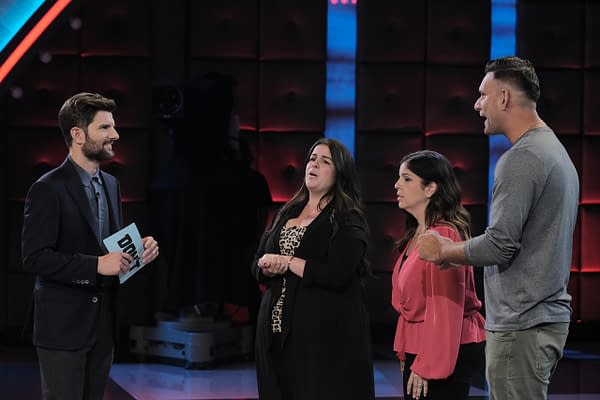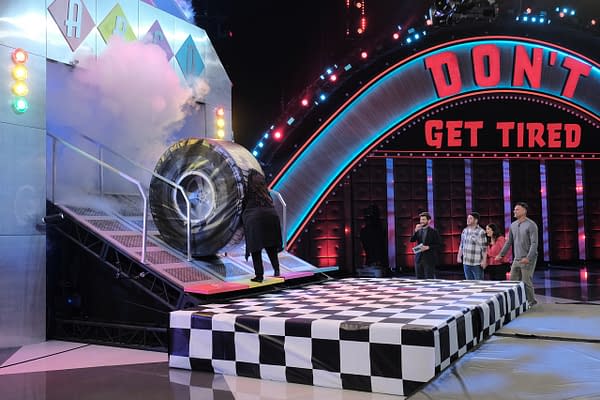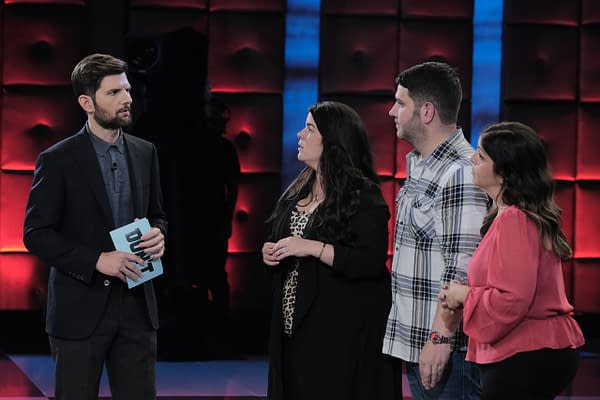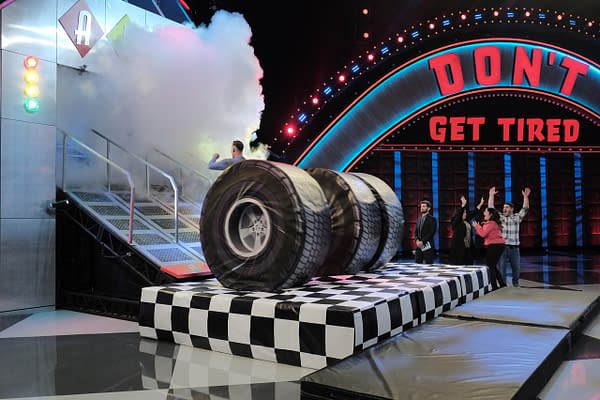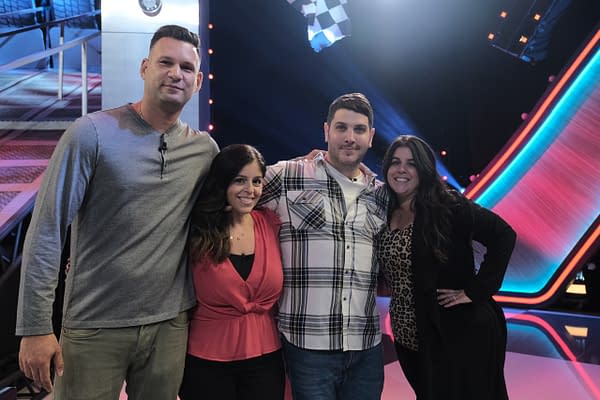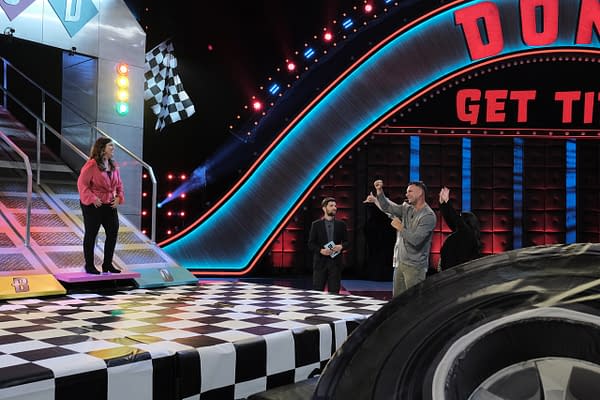 Don't is executive produced by Reynolds, David Goldberg, Caroline Baumgard, David Hurwitz, Conrad Green, and George Dewey. Produced by Banijay Studios North America, the game show's format is distributed internationally by Banijay Rights. The series airs on Thursday nights from 9 pm-10 pm ET on ABC.