'Saturday Night Live': Robert De Niro Considers Mueller Sketches His "Civic Duty"
Just in case there's any confusion, let's just put this out there. Robert De Niro is not a big fan of Donald Trump – and apparently, vice-versa. But if you think De Niro's impersonation of special counsel Robert Mueller on NBC's Saturday Night Live as the actor taking personal shots at Trump, then you might not know the Academy Award-winner as well as you think you do.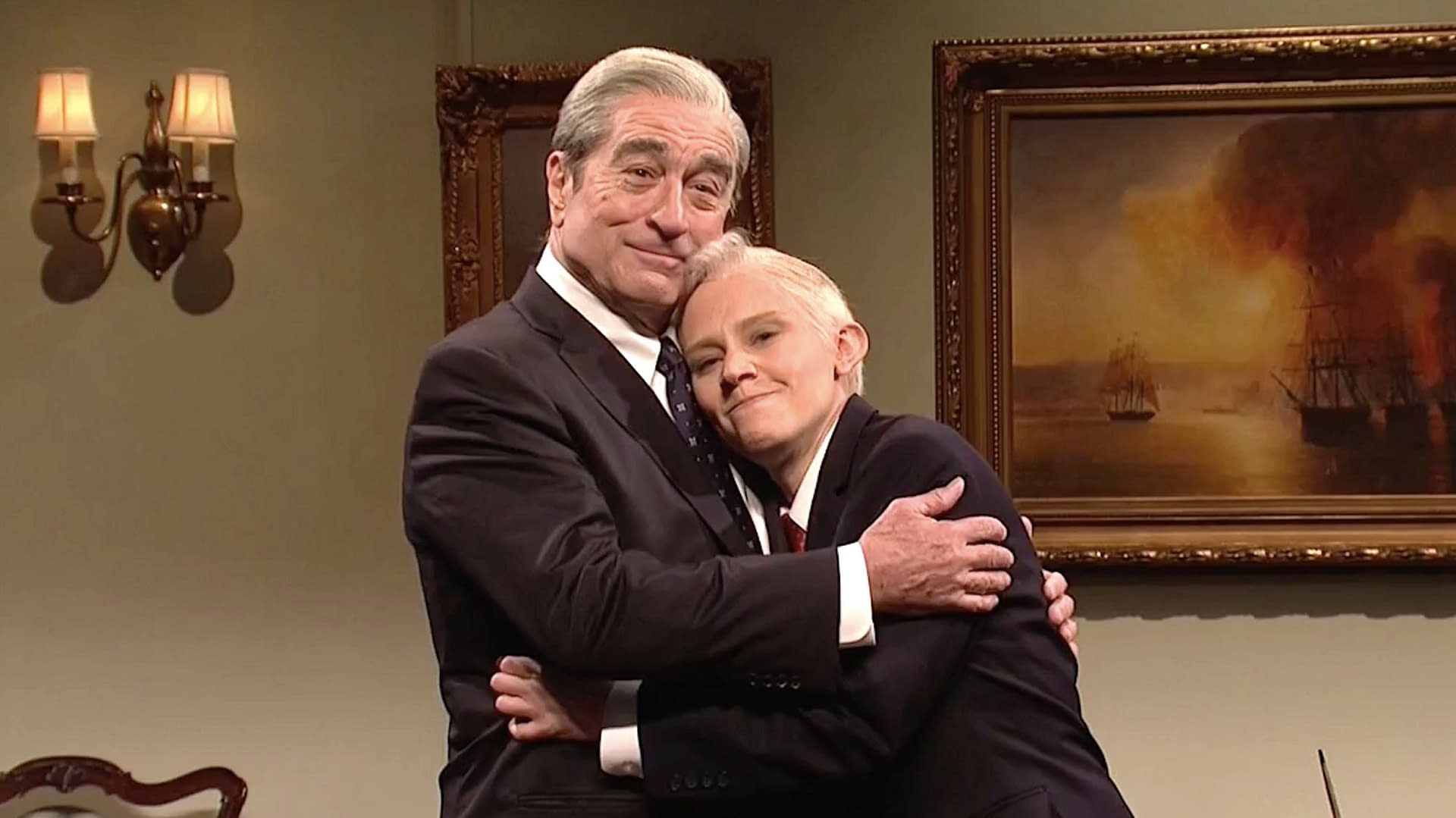 During an interview alongside Tribeca Film Festival co-founder Jane Rosenthal with Hollywood Reporter In Studio to promote the 18th edition of the annual event, De Niro explained that he sees appearing on SNL as a form of direct activism and that it is his "civic duty" to represent the voices who oppose Trump and his administration's policies:
"I consider it my civic duty to do that part — just to be there because [Mueller] doesn't say much, but he doesn't have to. It's that simple."
So should SNL viewers expect more of De Niro's Mueller in future sketches? He's not ruling it out – though it might literally take an act of Congress for it to happen:
"I don't know. That's a good question. If Mueller testifies in front of Congress, then maybe there will be some skits that we'll see."
As for his thoughts on attorney general William Barr's summary of Mueller's report, De Niro sees it as nothing more than Barr trying to protect Trump by actively down-playing what many are claiming is a much more damaging report than first realized:
"It's pathetic. You know that's interesting. That Democrats are trying to do the right thing and said, 'We're waiting for justice to come,' and then it doesn't come. Or it will come in a way, Mueller presented it in a way that's up to us and Congress to make, come up with the results, but now it's being barred by Barr. And that's to be seen now what Congress will do and how effective they're going to be.

But I think there's going to be a lot of mass demonstrations, a lot of protests if this is not resolved. We have to know what went on. We have to know. The handwriting's on the wall."
You can check out some of De Niro's other thoughts here: The Hollywood Reporter