SDCC Music On TV Panel – Stranger Things And Cool Moms Courtesy of Bleeding Cool's Nick Kazden:
In the middle of Comic-Con's most crowded day, a collection of some of TV's hottest composers hit the stage to talk all things music and television. The festivities started with the moderator playing a music game with the audience where he played the first few notes of famous theme songs. Within about one second, the audience was able to properly guess Breaking Bad, 13 Reasons Why and Stranger Things, showing just how synonymous music can be with TV.
Dave Porter, composer of Breaking Bad, Better Call Saul, and Preacher, Eskmo, from 13 Reasons Why and Billions, Kyle Dixon and Michael Stein, the team behind the music in Stranger Things, and Nathalie Bonin, a composer and studio violinist who has played on Game of Thrones, hit the stage to tell the audience about the methods behind their madness. "I think part of what's been exciting for us as composers working in this golden era of TV, where we have so much dramatic TV, is that music can be used as a storytelling device," explained Porter. No longer is music just considered "a crutch in production" to cover up "snarky acting" or bad visual effects, now its an essential part of the story. Now, as characters evolve over the lifespan of a show, audiences can hear the music grow and change to match the show's developments.
Eskmo, an established music producer who got his start on TV with Billions, is working on two shows simultaneously for the first time. He describes the whole experience as a "learning process" and said his process has changed. When he was working on one show, he admitted to being "self-indulgent and messy" but now he has become more logistically organized with how he does things. While he may be more on top of things, he admitted that sometimes he is a bit "worried about digital devices taking over [his] life." To avoid going crazy, Eskmo tries to escape to nature as much as possible and keep things structured.
"I just wake up in the morning, I do my routine and now these days I pretty much write all day until 11 or 12 or something like that. But I'm not the kind of person to be writing at 2 or 3 A.M. Anymore."
For Bonin, one of the hardest parts of the job is balancing everything. At the moment she lives in Montreal, but she's in the process of moving down to LA, something that only adds more stress to her whole situation. Since she is so busy, Bonin said an important part of keeping things in check is making her son feel like part of that world instead of allowing him to constantly feel like she's choosing work over him.
"It's about trying to involve my son as much as I can, it's about making this fun. I think I'm a cool mom because he's been to so many of my events!" Dixon and Stein, who got their start in music as members of the band S U R V I V E, said they spent a long time trying to break into composing music for TV or movies. Instead of going through the typical route though, the Duffer brothers found their band and actually used one of their songs in their initial pitch to Netflix about the project. After the project was approved, the Duffers approached the two of them to make the music. In fact, Stein revealed that they created all the music for the first season "before they even cast the show." Even though it was a long process and things inevitably changed, Stein believes that "some of your earliest ideas are your best ideas."
Out of fear of jinxing the opportunity, Dixon said they "didn't tell anyone we were working on the show." Once the show hit and the two of them returned home from a short vacation, Dixon said that they "received messages from everyone I know and some people I still don't know."
When asked about how the music in the second season would differ from the first, they hinted that the music will be less melodic and a bit more "off." Dixon almost said strange when describing the music, but he caught himself with a smile.
"I can't say Strange anymore." According to Porter, working on a spin-off show was harder than he thought it would be. Even though everyone was adamant that Better Call Saul "would be a completely new show," the fact that so many of the same people were involved in the project made it harder for Porter to completely believe that. Due to the popularity of Breaking Bad, the "idea of changing things up seemed kind of strange," so the first piece of music he turned in was similar in nature to the old show. His first piece for Saul was rejected and he said the creators had to help him segue into a new mind space. "It's harder than starting a new show because we had all that history already."
While they all work on TV, every one on the panel admitted they were too busy to really stay caught up with things that are on now. Conversation eventually turned to Netflix, which is the network for both 13 Reasons Why and Stranger Things, and how they've changed the way people consume television. Even though Breaking Bad found a lot of success through Netflix, Porter thinks the show wouldn't have worked if it was originally released on the streaming service.
"We were concentrating on having people stew for a week and have people really think about what is going on and I think we do less of that now because we know people's habits have changed."
Even though it has nothing to do with music, I'd say the biggest lesson of the panel was to watch what you eat at SDCC. Maggie Phillips, the music supervisor on both Legion and Fargo, had to cancel her appearance due to food poisoning. Luckily Bonin was available to fill in, but now you know to avoid those sweaty burgers next year, everybody!
---
---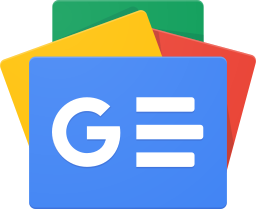 Stay up-to-date and support the site by following Bleeding Cool on Google News today!