Secret Invasion: Emilia Clarke on G'iah's "Punk" Vibe," Talos Dynamic
Secret Invasion star Emilia Clarke on G'iah's understandable "punk" vibe, why she's not the biggest fan of Talos or Nick Fury, and more.
---
With this summer bringing the premiere of Marvel Studios & Disney+'s Samuel L. Jackson & Ben Mendelsohn-starring Secret Invasion, viewers were offered a ton of intel on the series earlier today courtesy of Vanity Fair. Stemming from the events of Captain Marvel, the streaming series sees Jackson returning as Nick Fury and Mendelsohn returning as Skrull leader Talos as they learn that a faction of shape-shifting Skrulls has been infiltrating Earth for years… and could be some familiar faces we've come to know & love (or loathe). Joining Jackson and Mendelsohn are Martin Freeman, Emilia Clarke, Cobie Smulders, Don Cheadle, Kingsley Ben-Adir, Olivia Colman, Killian Scott, and Christopher McDonald. And when it comes to reveals, who Clarke is portraying might have been one of the biggest, with the "Game of Thrones" alum taking on the role of G'iah – a character you've actually seen before. "Remember when Ben was there with his wife and daughter [in Captain Marvel]? She's the little Skrull girl grown up. She's his daughter," Jackson revealed to VF during the interview.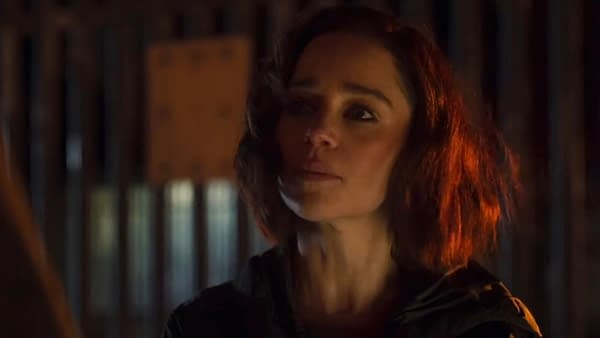 "It's hardened her for sure," Clarke shared in regard to G'iah's upbringing and how it's impacted her now. "There's a kind of punk feeling that you get from this girl. She's a refugee kid who's had Talos for a dad, you know what I mean? Maybe the fact that we didn't know he had a kid up until this point tells you everything you need to know about their relationship," Clarke added. And forget about G'iah looking to Fury & his gang for help. As far as G'iah is concerned, they're all part of the Skrulls' bigger problem. "These people promised a lot of stuff a long time ago, and not a lot has happened. So understandably, a certain amount of resentment has been built. There's a lot of emotions that live within her, and there's a lot of confrontational aspects to her character that have come from circumstance. You understand why she has the feelings that she does."
Secret Invasion Star Emilia Clarke on Joining MCU
"Jeeeze Louise, Marvel let me into their world…Their world that includes SAMUEL L FREAKING JACKSON! OLIVIA COLEMAN! BEN MENDELSOHN! Can't believe they let me and my star struckness near this much talent, I also can't believe I managed to get words out without dissolving into a fangurl. But here we are, and I really think you're gonna like it… I sure do," Clarke shared in an Instagram post back in September 2022, praising the streaming series' star-studded cast. Here's a look back at the original post:
---
---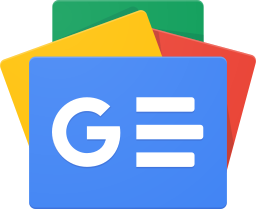 Stay up-to-date and support the site by following Bleeding Cool on Google News today!