It looks like the final season for Elementary has arrived. The CBS modern-day adaptation of Sherlock Holmes starring Jonny Lee Miller and Lucy Lui has wrapped production on season seven which, according to Deadline, will be the last season for the show. While never a ratings juggernaut it was a show that has a dedicated fanbase and did well for CBS overseas. There is a lot of speculation as to why the show is ending now but contracts for Lui and Miller are up after season seven and that was likely a contributing factor. Lui has also been making the change into directing more and working on a show likely hindered her ability to seek out more jobs.
"A lot of parties came together and talked about their positions on the show — both in terms of business and in terms of creative — and we all decided that this was an opportune time to say goodbye to a show that has been very, very good to us," CBS Entertainment President Kelly Kahl said. Showrunner Rob Doherty teased what we can expect from the seventh season. Everyone was uncertain if they could get renewed at the end of season six so they made sure that finale could be a series finale. It ended with Holmes and Watson living in London at the classic 221 Baker Street and beginning to work there. However, Doherty wanted to make sure he got the duo back their roots in New York.
"It was great news for us, we felt we had more stories to tell," said Doherty who, along with his writers, started mapping out the last chapter and a true finale to the series. "We really wanted to go back to New York and Gregson (Aidan Quinn) and Bell (Jon Michael Hill), and we found what we felt was a satisfying way to bring them back."
Doherty revealed that the villain for season seven; Odin Reichenbach as played by James Frein and he will first appear in episode five. We also get a time jump which Doherty is really excited about.
"Something that I knew I wanted to do was move forward in time a bit with the characters by the very end." He took some inspiration from canon. "There was a period when Sherlock and Watson were not together, they went down very different paths, and their lives were very different from having been apart. We felt that would be appropriate for our show. A lot was Season 7 working towards that, how can we tell a larger story that would allow us to devise a finale that sets in not so distant future."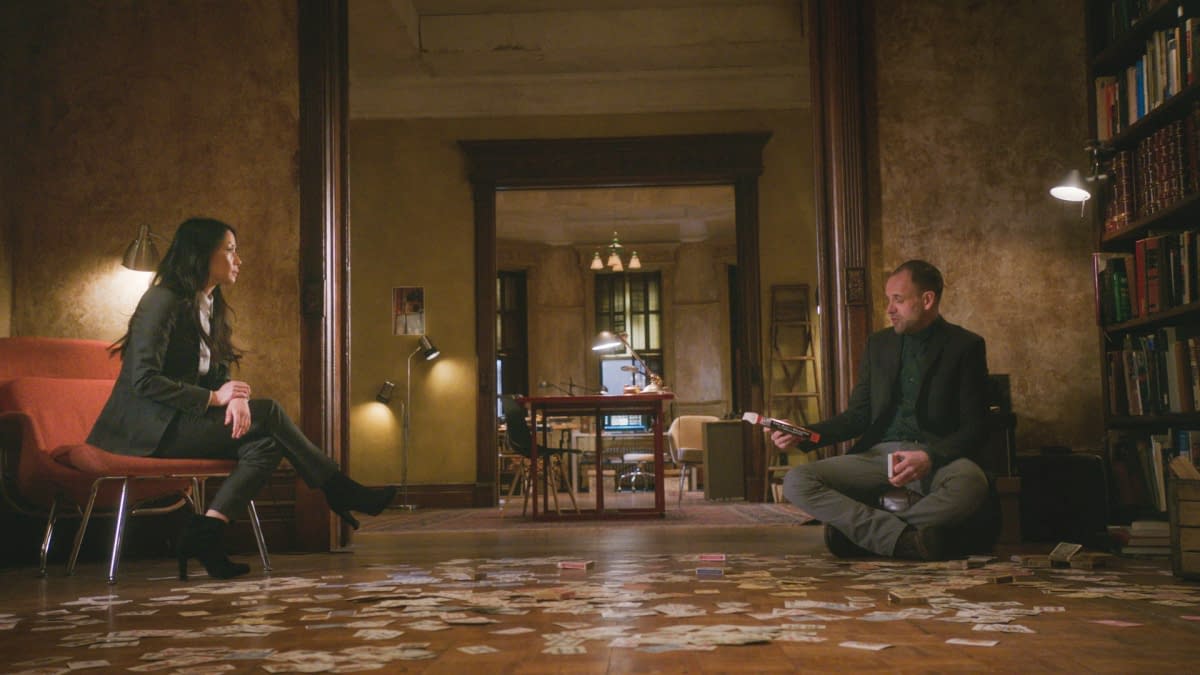 This is a show that's been around for over 150 episodes and on the air since 2012. While supporting players have changed there has been a consistency with the core members of the Elementary team. Doherty shared that everyone is sad that this is over but everyone is proud of what they accomplished.
"Everyone is sad, we are scattering to the wind, and will miss each other, and because of that, there is a lot of sadness but at the same time there is a ton of pride in the seven years of hard work and devotion to this show and devotion to each other," he said.
There is currently no release date for the final thirteen-episode season of Elementary.
Enjoyed this article? Share it!