Agents of SHIELD Season 5: Top Fights, Deaths, Visuals, and Romantic Moments
We are two days away from the 100th episode of Marvel's Agents of SHIELD. There has been a lot of talk about the ramifications of the event and how it's going to be emotional and change everything going forward. That's the type of hype every show would put out there to make sure that fans tune in. They did the same thing with the Arrow 100th episode that took place during the Invasion crossover. The 100th episode is a big deal. But there is a lot of talk about this possibly being the final season for the series, and while the president of ABC, Channing Dungey, said she was cautiously optimistic the show will be renewed, the producers are telling folks that they are writing the season finale to double as a series finale.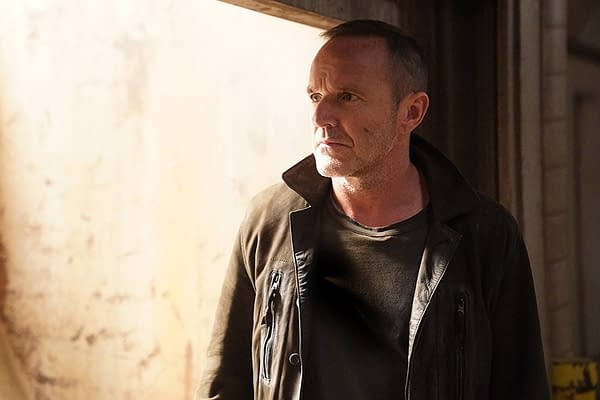 There is also the message from future Yo-Yo (Natalia Cordova-Buckley) that Phil Coulson (Clark Gregg) is going to die and the unrevealed deal he made with Ghost Rider. Some would say that since the series started with Coulson coming back to life after being killed by Loki, it would be fitting for the series to end with him dying once again. I don't necessarily agree with that, and I hope that the series continues as the writers have made the last two seasons really good television.
Marvel has been releasing a series of "10 Favorite" videos from the 100 episodes of Marvel's Agents of SHIELD. Here are a few of them including fight scenes, death scenes, romantic moments, and visual moments.
Marvel's Agents of SHIELD episode 100 airs Friday at 9 p.m. ET on ABC.