Siren Songs s01e10: Bleeding Cool's Mer-Mazing Season Finale Live-Blog!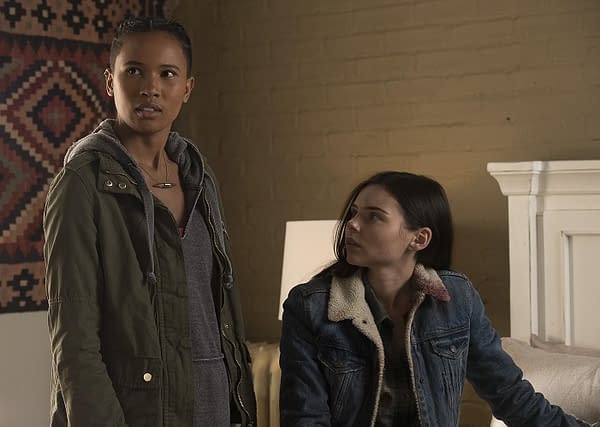 Welcome to Siren Songs: Bleeding Cool's Mer-Mazing Live-Blog!, as we take a look at the season finale of Eric Wald and Dean White's mermaid fantasy-action drama Siren, 'Aftermath'. The streets of Bristol Cove have become a human/mere-people battleground, with Ryn (Eline Powell), Ben (Alex Roe) and others struggling to maintain some kind of peace — but is it already too late?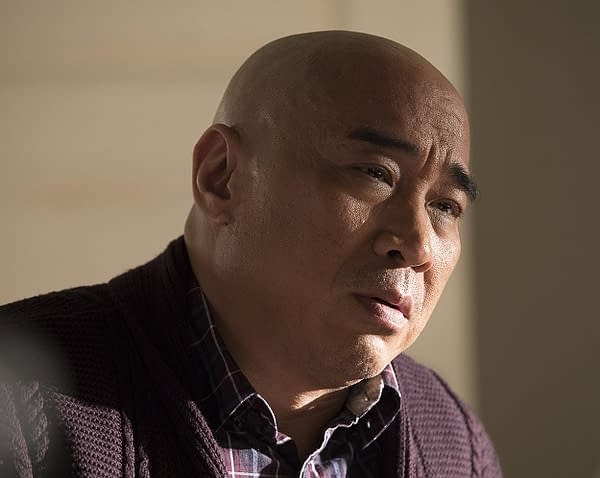 To get caught up before our live-blog below, check out the trailer and overview for tonight's season finale:
Siren s01e10 'Aftermath': In the season finale, the enchanting siren song takes hold of Ben and Decker. Meanwhile, Dale must answer for the escalating crime in Bristol Cove.

● This page is set to update – but just to be on the safe side…I suggest you refresh every now and then to make sure everything's current (because I've been known to ramble often and quickly).
● If you're going on Twitter, Instagram, etc., to talk about what's going on, go with: #bcsiren and #bclive.
● While you're waiting (or if you just need a breather from my raw, uncut, cult-of-personality flow), check out some of the cool Siren "extras" we have waiting for you below.

Here's a look back at our review of last week's penultimate episode 'Street Fight':
And our coverage of the entire season:
Before they even knew the show would be a hit — let alone renewed for a second season — the cast of Freeform's Siren took to New York Comic-Con (NYCC) to promote the series:
TV Guide challenged Siren cast members to draw a mermaid — and it went as well as you'd expect:

https://youtu.be/NLpvHsPOUN0
Siren takes us inside Bristol Cove—a coastal town known for its legend of once being home to mermaids. When the arrival of a mysterious girl proves this folklore all too true, the battle between man and sea takes a very vicious turn as these predatory beings return to reclaim their right to the ocean.

The series stars Alex Roe ("The 5th Wave") as Ben, a bright marine biologist who finds himself drawn to a mysterious new girl in town, Ryn, played by Eline Powell ("Game of Thrones"), who is a strange young woman with a deep dark secret. Fola Evans-Akingbola ("An American Exorcism") stars as Maddie, also a marine biologist who works with Ben, and is highly suspicious of Ryn. Ian Verdun ("Life's a Drag") stars as Xander, a deep sea fisherman on a quest to uncover the truth; and Rena Owen ("Star Wars" Episodes II and III) as Helen, the town eccentric who seems to know more about the mermaids than she lets on.

"Siren" is based on a story by Eric Wald and Dean White who both serve as executive producers. Emily Whitesell ("Finding Carter") serves as showrunner and executive producer. Brad Luff, Nate Hopper and RD Robb also serve as executive producers.