Snowpiercer Season 1 Preview: Melanie Needs to Know What Klimpt's Done
After a disturbing episode that would've made Chuck Heston's "Soylent Green is people!"-screaming heart skip a beat or two, we head into this week's episode of TNT's Snowpiercer with Melanie/Mr. Wilford (Jennifer Connelly) and Layton (Daveed Diggs) learning way more about the train than they ever knew as the investigation deepens. When Layton discovers that the train's butchers have been serving the dead to the passengers, it would seem like the case was closed even before it started. When a massive avalanche hits Snowpiercer, the windows on the cars where the butchers work are shattered so the resulting deep freeze also means justice was served. Two problems: the butchers' cannibalistic practices are a separate crime, and those train cars also contained the last cows they could get their hands on. That means a killer is still on the loose, while the train is forced to reduce both speed and supplies.
Which brings us to "Access Is Power", where Layton and Till (Mickey Sumner) multi-task with a trip into the shadier parts of the train: looking for a lead in the investigation and a certain something that could turn the tide of the rebellion in their favor. Meanwhile, Melanie needs a bright, shiny distraction to keep the passengers calm so it looks like it's time for "Fight Night". In the preview below, Layton and Till take the opportunity to check in on Nikki (Madeleine Arthur), who is going through something much worse than the effects of being taken out of stasis. And as not-too-thrilled as Melanie is with them being there, she looks way less thrilled with what Klimpt (Happy Anderson) is about to tell her.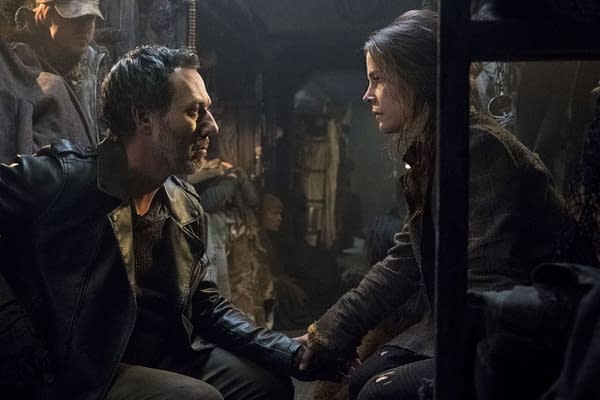 Snowpiercer season 1, episode 3 "Access Is Power": Layton (Daveed Diggs) descends into Snowpiercer's black market with Till (Mickey Sumner), searching for both the killer and a valuable commodity for his revolution. Melanie (Jennifer Connelly) stages a prize fight to distract the passengers from mounting class tension. Written by Lizzie Mickery.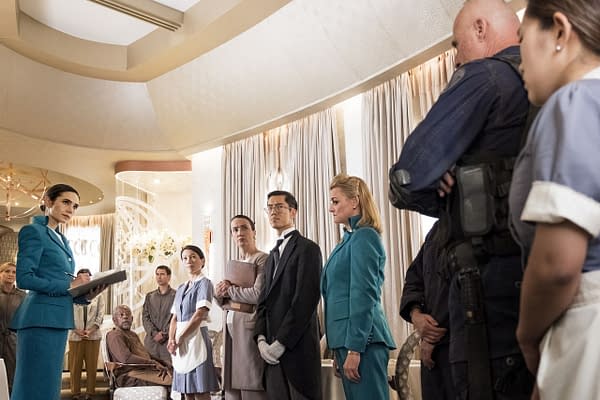 Joining Connelly and Diggs are Alison Wright (The Americans), Mickey Sumner (Frances Ha, Battle of the Sexes), Susan Park (Ghostbusters), Iddo Goldberg (Peaky Blinders, The Zookeeper's Wife), Katie McGuinness (Dirty Filthy Love), Lena Hall (Hedwig and the Angry Inch), Annalise Basso (Bedtime Stories), Sam Otto (Jellyfish), Roberto Urbina (Narcos), Sheila Vand (Argo), and Jaylin Fletcher (Saturday Church).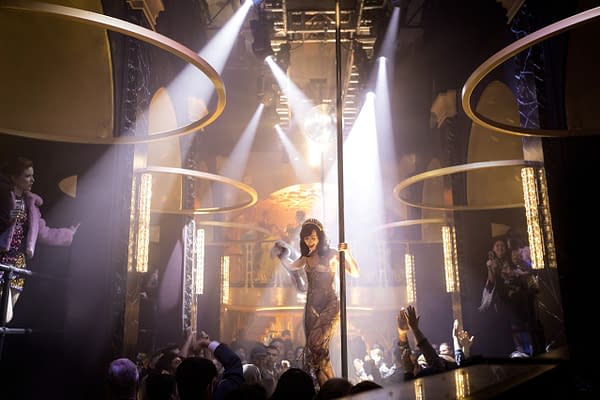 Snowpiercer is produced by Tomorrow Studios, along with original film producer CJ Entertainment. The series is executive produced by Tomorrow Studios' Marty Adelstein (Cowboy Bebop, Hanna, Prison Break) and Becky Clements (Hanna, Cowboy Bebop, Last Man Standing); showrunner Graeme Manson (Orphan Black), who wrote the first episode; director James Hawes (The Alienist, Black Mirror); Matthew O'Connor (Continuum, Tin Man); Scott Derrickson (Sinister, Doctor Strange), and the original film's producers Joon Ho, Miky Lee, Tae-sung Jeong, Park Chan-wook, Lee Tae-hun, and Dooho Choi. The original film and television series is based on the French graphic novel Le Transperceneige, from Jacques Lob, Benjamin Legrand, and Jean-Marc Rochette.