Needs Around The League – NFC South
Up until a few years ago, the NFC South had never been won by the same team two years in a row since it was first formed. In a division the boasted teams lead by Michael Vick, Drew Brees, Warren Sapp and more, that is pretty incredible. The Carolina Panthers finally won the division three years in a row (2013-2015), though they won 2014 with a losing record. Last year it was the Atlanta Falcons who took the division with the Panthers falling from 15-1 to 6-10 after a devastating loss in Super Bowl 50. We go into the season wondering if the Falcons can repeat, if Brees has anything left in the tank, can Jamis Winston take the next step and are Cam Newton and his team closer to the 15 win Panthers or the 6 win team? ATLANTA FALCONS
2016 Record: 11-5
First Pick: #31
Needs: Offensive Guard, Defensive Tackle, Defensive End, Saftey
Analysis: Coming off the wrong end of the biggest comeback in NFL Super Bowl history, it's pretty obvious that the Falcons need to strengthen their defense. They need to sure up the middle with a big space eater and add some pressure off the end. Tom Brady couldn't do anything in the first half and couldn't be stopped at the end of the game. A sure sign that more depth and improvement is needed on the line. But the depth at D-line in the draft is better than at guard, so don't be surprised if they look at filling their big hole on offense first. A safety is definitely in the mix as well, probably early day three. CAROLINA PANTHERS
2016 Record: 6-10
First Pick: #8
Needs: Pass Rusher, Offensive Tackle, Center, Runningback
Analysis: The Panthers brought in Matt Kalil, the brother of center Ryan Kalil, to play left tackle with the future of Michael Oher still in doubt. They also brought back Julius Peppers and Captain Munnerlynn to fill some holes on defense, but depth becomes an issue with aging players. GM Dave Gettleman loves his Hog Mollies (linemen) and tends to draft a lot, I don't see that changing as they need to address the right tackle spot and find a young pass rusher. A back-up center is likely on day three. Their biggest need may be at running back as Johnathan Stewart is getting older and tends to miss a few games. There has also been talk of a slot receiver and a tight end, but they may think they already have those on the team.
NEW ORLEANS SAINTS
2016 Record: 7-9
First PIck: #11
Needs: Defensive Back, Linebacker, Wide Receiver, Defensive End
Analysis: Wide receiver wasn't on this list until the team traded away Brandin Cooks, but they got the Patriots first round pick in exchange where they can easily get a nice replacement. I think they have to go with a corner with their first pick though as it's the biggest need, followed by linebacker and defensive end. But with five picks in the first three rounds, they should be able to get everything they need before day two is done and start building depth… where they should start at offensive line. They may also grab a late round QB to start grooming for the future.
TAMPA BAY BUCCANEERS
2016 Record: 9-7
First PIck: #19
Needs: Defensive Line, Safety, Running Back, Offensive Tackle, Tight End
Analysis: The Buccaneers have a lot of the pieces needed to be a good team, and with some smart drafting they could fill in the gaps easily. The problem may come down to the best player available at the time they are drafting. A pass rusher, safety, and offensive tackle are big needs for the Bucs, but at 19 the odds are that a highly ranked running back or tight end will be sitting there and may be too tempting to pass. They can wait to address the o-line in round two, but they really need to get a safety or cornerback that can play day one or a pass rusher that can cause havoc and make the secondary's job easier.
---
---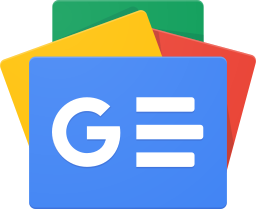 Stay up-to-date and support the site by following Bleeding Cool on Google News today!