Needs Around The League – NFC West
I'm not exactly sure what happened in the NFC South last year. The 49ers were in the Super Bowl not all that long ago and the Cardinals were doing well just two years back. Seattle has also been to a few championships in recent memory. Only the Rams have been on the downside for a while, yet none of them lived up to their hopes. The Seahawks are still the team to beat in the division, but they're losing their stars and seem to be coming back down to the rest of the teams. Arizona seems like it has the best chance to catch up while the Rams and the 49ers need to do very well in the draft to turn things around. ARIZONA CARDINALS
2016 Record: 7-8
First Pick: #13
Needs: Offensive Guard, Cornerback, Wide Receiver, Quarterback, Saftey
Analysis: There is no obvious answer to where the Cardinals should look first in the draft. They lost two key defensive players in Tony Jefferson and Calais Campbell and two of their top offensive players, Carson Palmer and Larry Fitzgerald are getting older. They need a plug-n-play offensive guard to sure up the line and keep Palmer upright and could use some help at corner. At 13, the best option may be receiver or defensive back unless they are absolutely in love with one of the young quarterbacks. They'll definitely need to address the o-line before day two concludes. LOS ANGELES RAMS
2016 Record: 4-12
First Pick: #37
Needs: Pass Rusher, Offensive Tackle, Center, Wide Receiver, Cornerback, Safety
Analysis: It's not looking good for the Rams going into year 2 back in Los Angeles. They're going to need some wins, bad, otherwise they'll lose their potential fan base to their roommates, the Chargers. Problem number two is that there is no number one… pick that is. It was traded away last year. The team is also shifting to a Wade Phillips defense that needs pass rushers, which the team is suddenly low on. They have their franchise quarterback in Jared Goff, but he needs someone to throw to. The team has so many holes they need to grab the best player available when their pick does come and start hitting the free agents again on May 1st. At least Rams fans know they can skip watching the first night of the draft. SAN FRANCISCO 49ERS
2016 Record: 2-14
First PIck: #2
Needs: Quarterback, Cornerback, Safety, Pass Rusher, Guard, Center, Wide Receiver
Analysis: Four years ago the 49ers were in the Super Bowl, now they're the second pick in the draft. That is a huge and fast tumble. There's a new coach in Kyle Shanahan and the team has spent free agency building a team to suit his style. But they're a long way to go and the biggest thing is quarterback. There was a lot of talk of trying to get Kirk Cousins out of Washington, but that didn't happen. They brought in Brian Hoyer, who can reasonably start but won't get the team to the playoffs. But he can by a rookie QB some time to learn before being thrown to the wolves. The problem is that there aren't really any QB's worth of a #2 pick. It's likely they'll go D-line or Safety with the first pick then grab their QB as day two kicks off.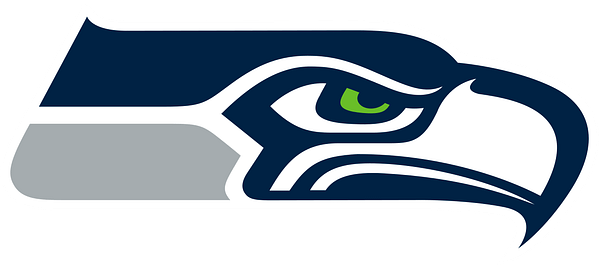 SEATTLE SEAHAWKS
2016 Record: 10-5
First PIck: #26
Needs: Defensive Line, Cornerback, Linebacker, Offensive Tackle, Wide Receiver
Analysis: The Seahawks biggest need is at offensive tackle, but that might end up being a problem in that the odds are the top four tackle prospects will be gone by #26 and the value won't be there to reach on another tackle. Cornerback is the next priority and that's without all of the talk of trading Richard Sherman. They also need to address the depth at defensive line and linebacker. The good news for the team is that they have three third round picks to go with their first and second picks… meaning they'll get five choices out of the top 110 players, allowing them to address quite a few needs. If they come out of day two with an offensive tackle or two, a corner, a linebacker and a defensive tackle, then they'll be in really good shape.