"Star Trek": Is Rainn Wilson's Harry Mudd Related to Dwight Schrute from "The Office"? [OPINION]
One of the most interesting Star Trek characters is Harcourt Fenton "Harry" Mudd, the devious, smarmy, and vindictive charlatan who's always one step ahead of his victims. Played by Roger C. Carmel in Star Trek: The Original Series and Rainn Wilson in Star Trek: Discovery, Mudd is far from your everyday sociopath. He's a survivor, who's trying to find purpose in the galaxy using his greatest weapon to get himself out of trouble, his genius wits and rage.
But what if alternate timelines and realities got twisted – and the answers to Mudd's action have been staring us in the face this entire time?
Perhaps Mudd channels it from the pent up frustration that fuels Dwight Schrute from The Office.
Perhaps… they're related?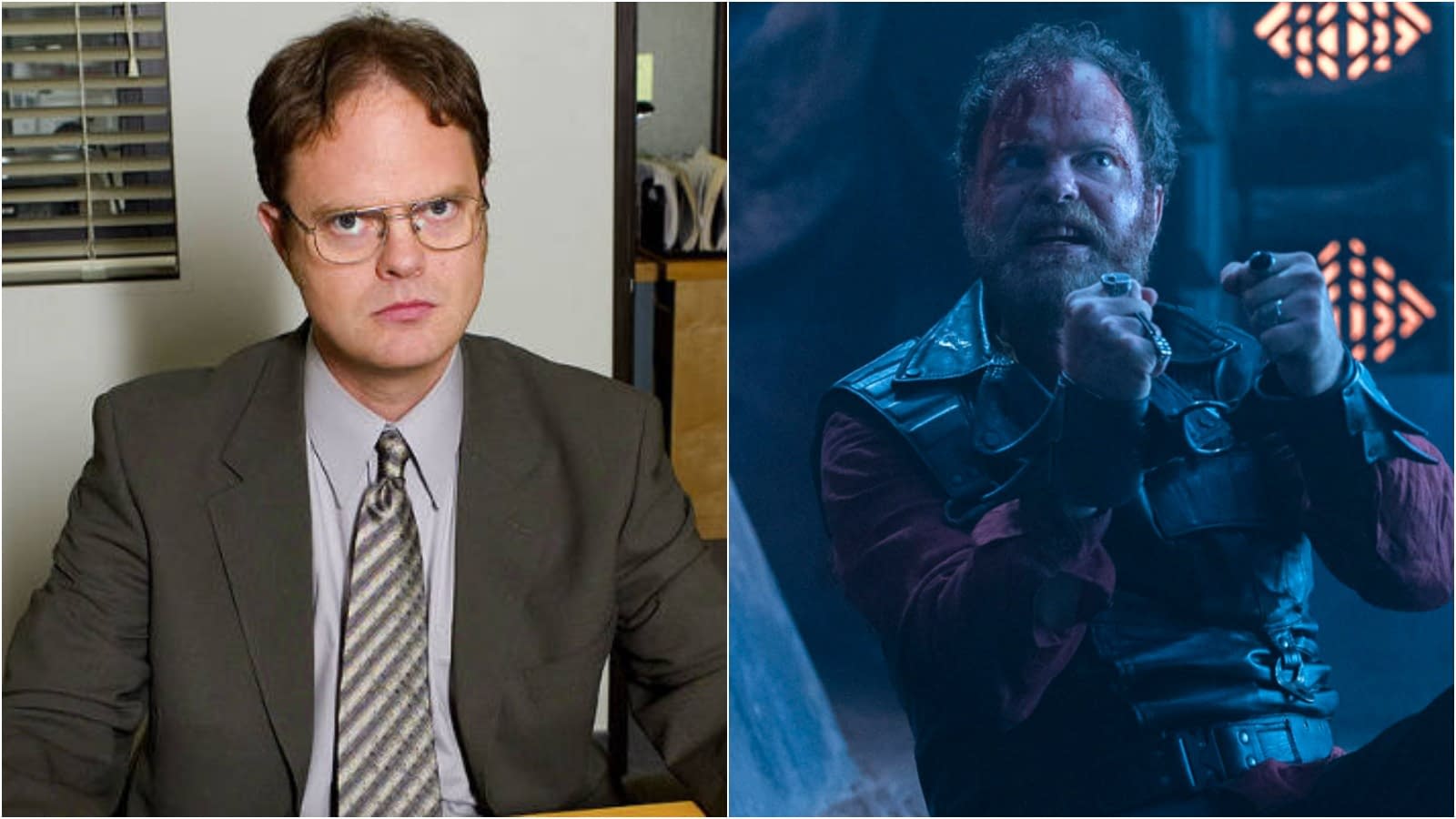 Mudd is often too smart for his own good. He finds himself in trouble after his victims at some point start to see through his ruse. What motivates Mudd? Did he ever know of a life of benevolence or did he only know of a "dog-eat-dog" way of life? It seems Wilson plays the role a little too well…
"'Star Trek' Harry Mudd = 'The Office' Dwight Schrute" Theory
It seems one day, Mudd had a normal life: a little too proud of himself at times, but often gets knocked down a peg by those who torment him in his former life… like Jim (Jim Krasinski) did to Dwight on The Office. The mostly one-sided prank war often finds Dwight as Jim's victim, who often recruits others like Pam (Jenna Fischer) to assist in his bidding.
How did Wilson channel such hatred, pettiness, and insecurity in such a character to be so singularly obsessed with destroying the U.S.S. Discovery repeatedly in "Magic to Make the Sanest Go Mad"?
It wasn't the Klingons. Your Honor, I present exhibit A.
What brought this on? Would you believe a Tweet from Netflix? It commemorates an event in The Office that took place 10 years ago in Jim and Pam's wedding anniversary. Guess "Dwight" couldn't resist offering his direct and not-so-subtle response…
It's worth noting The Office leaves the streaming platform in 2021 for NBCUniversal's streaming service Peacock, which may or may not be planning a series restart or reboot. Yes, Dwight and Jim did come to an understanding and became "friends" in The Office's final season. Fans know it won't take much to get the rivalry going again if the series returns in some capacity. If somehow Jim makes his way back to the Dunder Mifflin Paper Company, let's hope Dwight doesn't do something rash… like this:
It is unfortunate we won't see Mudd again (???) given the current status of the Discovery and its crew heading into season three. Perhaps Mudd will come back some day in a future spinoff (Christopher Pike spinoff, anybody?). He's definitely one of the most devilishly fun characters in the Trek universe.