Posted in: Paramount+, streaming, TV | Tagged: paramount, Picard, season 3, star trek, The Next Generation
---
Star Trek: Picard Finale: Matalas Wanted Janeway & Others (SPOILERS)
Star Trek: Picard Showrunner Terry Matalas on why Kate Mulgrew's Janeway & others couldn't appear in the finale, "The Last Generation."
---
Based on what we've been reading on social media since the series finale dropped earlier today, fans are calling "The Last Generation" and the entire last season of Star Trek: Picard some of the best "Trek" that they've seen in years. And a big reason for that has to do with Showrunner & EP Terry Matalas and the creative team's ability to weave the franchise's canon with some bold storytelling directions that made every appearance across the course of ten episodes matter, not just glorified guest appearances. But just how much of what Matalas wanted in the script ended up making it onto the screen for the series wrap-up? "These are all things that are all in the first script, and then your line producer says, 'Are you out of your f***ing mind? You can't afford these things. You are not 'Avengers: Endgame." So they gotta go away,' Matalas shared during a roundtable interview. "And so, those are regrets, but I'm very happy with what we are we were able to pull off." But if it wasn't for the bottom line, who else could we have seen before the final credits rolled? We're throwing on the "MAJOR SPOILERS AHEAD!" sign and throwing down an image spoiler buffer just to be safe, even though we're going to try to keep details on "The Last Generation" as vague as we possibly can.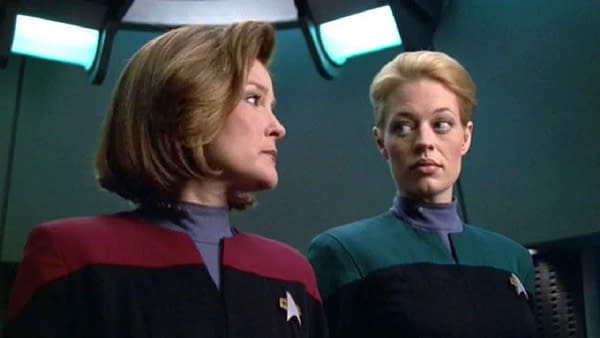 "There were characters I really wanted to see again. In the original finale script, it was a giant movie that we were building on a television time schedule," Matalas shared. And who were some of the characters and scenes that unfortunately didn't make the cut? "There was a scene with Soji [Isa Briones] and Data [Brent Spiner] that we could not afford to do and bring back another actor. There is a scene in which they found Ro Laren [Michelle Forbes] in the dungeons of the Intrepid with Tuvok [Tim Russ], and that she had survived, [but] we weren't able to pull off. Harry Kim [Garrett Wang] had appeared at one point. We wanted Kate Mulgrew to be part of [SPOILER] promotion." We would be lying if we said that Janeway attending the even for [SPOILER] would've definitely been a highlight for a whole bunch of viewers.
---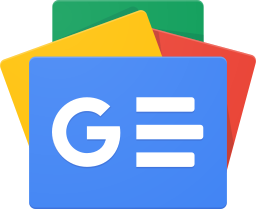 Stay up-to-date and support the site by following Bleeding Cool on Google News today!