Posted in: Paramount+, Star Trek, streaming, TV | Tagged: Dave Blass, Jonathan Frakes, Michael Dorn, michelle hurd, paramount, star trek, Star Trek Picard, Star Trek: The Original Series, Terry Matalas
---
Star Trek: Picard S03 Explores What's Inside Section 31's Secret Vault
Paramount+ examines Star Trek: Picard episode "The Bounty" with a featurette that goes inside Daystrom Station, aka Starfleet's Area 51.
---
It's been one of the biggest topics of discussion in Star Trek circles this week in the Picard season three episode "The Bounty," the contents inside at Daystrom Station, the facility Riker (Jonathan Frakes), Worf (Michael Dorn) and Raffi (Michelle Hurd) infiltrate to find out what the Changelings stole that's an even bigger threat than the portal weapon. Paramount Plus released a featurette called "Welcome to Daystrom Station: Inside Starfleet's Area 51," referencing the secret government facility in Roswell, New Mexico, rumored to contain traces of extraterrestrial life and other top-secret stuff. The following contains spoilers, obviously.
Daystrom Station: Star Trek's Easter Eggs Galore
"We had this idea, what would Area 51 be for Starfleet?" executive producer & showrunner Terry Matalas said. "Section 31, if they're around, what are they up to? It felt like, sort of, the mirror way to honor the Star Trek Universe, where you had one side, the Fleet Museum was the more nostalgic, warmer, and here's like, kind of darker, but more interesting aspects of Star Trek." "We initially had started out with the idea that it would be these vaults, and you'd look into the vault, and there'd be this crazy thing, and we went back with Mike Okuda throughout all of Star Trek history, looking at all these different elements of things we can build," production designer Dave Blass added. "'Cause we're like, 'Oh, let's build that,' and we're like, 'Okay, now it's gonna cost us a billion dollars to build all these cool things that we've just come up with.' Todd Marks, our playback guy, goes, 'Well, what if we do like a video? You know, you see the item, but it's a hologram kind of thing on the window, not the actual thing. So, as you're walking by, you can kind of see, 'Oh, that's this, or that's that.'"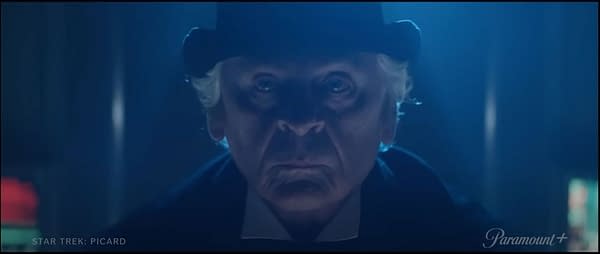 Among the items featured in the episode include the Genesis Device, featured in The Original Series films; tribbles, also from TOS, and the body of Enterprise captain James T. Kirk. For more on Matalas talking about the selection process of what was featured, décor, Hurd, Frakes, Dorn, and more, you can check out the video below. Star Trek: Picard streams Thursdays on Paramount+.
---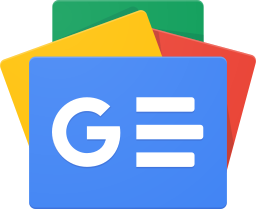 Stay up-to-date and support the site by following Bleeding Cool on Google News today!