Posted in: Paramount+, Review, Star Trek, TV | Tagged: LeVar Burton, paramount, patrick stewart, Review, star trek, Star Trek Picard
---
Star Trek: Picard Season 3 Ep. 6 Had All the Nostalgic Feels: Review
Star Trek: Picard delivers a perfect dose of nostalgia with plenty of familiar faces & a strong story in the latest chapter, "The Bounty."
---
At the risk of sounding like a broken record, Star Trek: Picard takes a few "victory laps" down memory lane as some major nostalgic pieces fall into place in the latest episode, "The Bounty." When we last left our heroes, the U.S.S. Titan-A is on the run from the Federation and the Changelings. The story splits into two parts, with one party going into heist mode while the other is looking to reunite with an old friend. The following contains minor spoilers.
Star Trek: Picard: Nostalgia on Two Fronts
The first arc focuses on an away mission with Riker (Jonathan Frakes), Worf (Michael Dorn), and Raffi (Michelle Hurd) infiltrating Daystrom Station that contains important intel on what the Changelings stole to potentially end the Federation, which was established in the previous episode, infiltrated their ranks which is why the Titan is on the run. The heist part has to do with evading the station's advanced security and encountering whatever obstacles that come their way. We see the final pieces come into play from what Paramount+ revealed in the trailers, and it's a welcome sight. In a moment I like to call "Soong ex machina," we finally see Brent Spiner, which will be fascinating for the remainder of the season and the acting challenge posed ahead. If there's anyone who can pull it off, it would be him.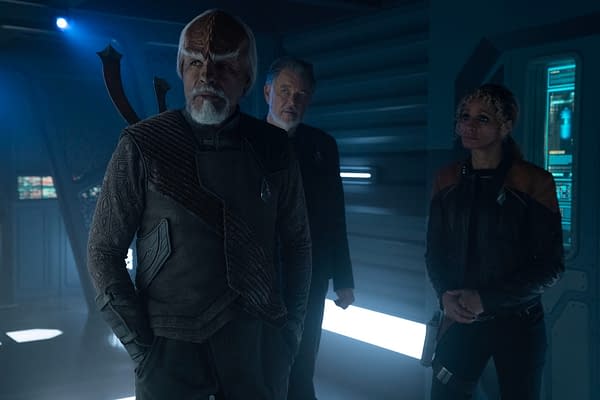 The second arc has the Titan trying to buy time for the Away team as they visit the featured revealed guest star in LeVar Burton's Geordi La Forge, who we find is now a Commodore. I couldn't be happier for the promotion, but the fact that the rank still exists and that Kirk, Picard, and Janeway leapfrogged that rank from captain to admiral gives me pause about this. Most commodores in Star Trek tend to be asshole authority figures who love to pull rank on captains, but okay. We not only reunite with the beloved Enterprise-D engineer but also meet his other daughter Alandra La Forge, played by Burton's real daughter Mica Burton. Both, along with Ashlei Sharpe Chestnut (Sidney La Forge), deliver excellent performances.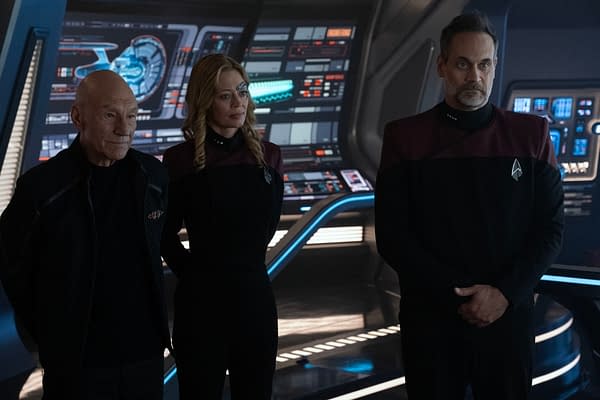 We get a better idea of the La Forge dynamic in a very organic way, with family continuing to be a core "Star Trek" theme, especially this season. Everyone gets their time to shine. There's a particularly touching scene that any long-time Star Trek fan will appreciate, and it would be hard not to shed a tear between Jeri Ryan's Seven and Ed Speleers' Jack Crusher. Believe it or not, it doesn't deal with someone's passing. Directed by Dan Liu and written by Christopher Monfette, "The Bounty" offers the perfect wave of nostalgia while not only building off existing tension but also delivering a compelling enclosed story with another character reintroduction. The episode could have just leaned on the nostalgia, but in this instance, it's the decadent sprinkles, creamy whipped cream, and drizzling cherry on top of the already delicious savory treat. Showrunner Terry Matalas delivers another classic. Star Trek: Picard streams Thursdays on Paramount+.
Star Trek: Picard Season 3 Episode 6 "The Bounty"
---
---
Paramount+'s Star Trek: Picard delivers another perfect dose of nostalgia and story in the latest episode, "The Bounty," with plenty of returning faces. LeVar Burton, Mica Burton, and Ashlei Sharpe Chestnut offer an excellent family dynamic as the La Forges. Credit goes to everyone from director Dan Liu, writer Christopher Monfette and the cast, who shine as stakes are further raised and an already impressive season.
Credits
---
---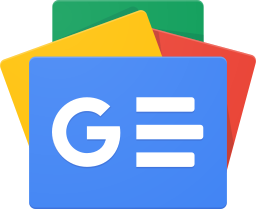 Stay up-to-date and support the site by following Bleeding Cool on Google News today!