This year's New York Comic Con (NYCC) was a pretty big one for fans of the Star Trek Universe: including new trailers for the third season of Star Trek: Discovery and the premiere of Star Trek: Picard. But executive producer Alex Kurtzman didn't stop there, announcing that not only will new episodes of Star Trek: Short Treks would be coming soon – the first one ("Q&A", written by Michael Chabon and directed by Mark Pellington) was available that day on CBS All Access.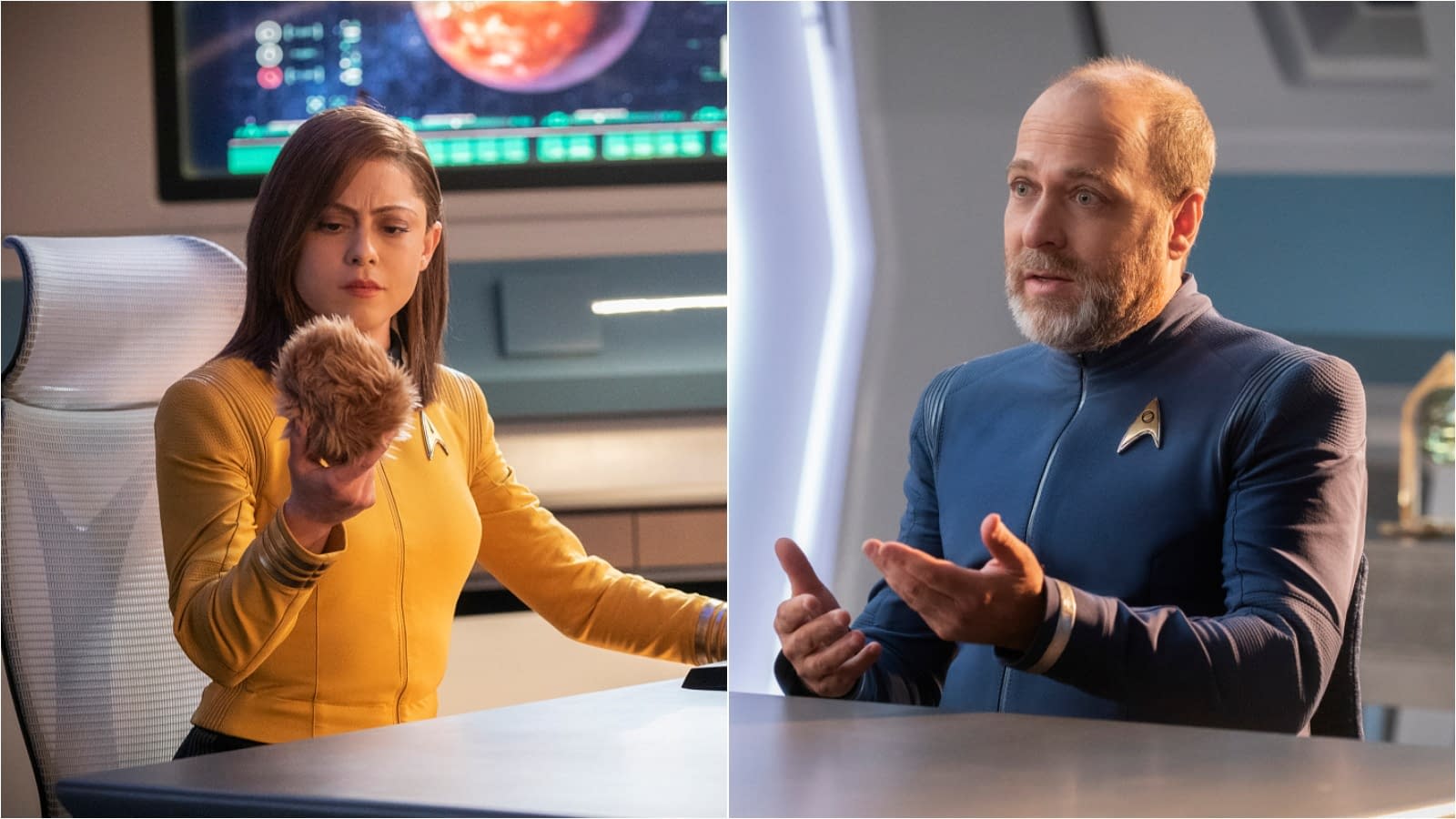 Short Treks are 10-15 minute stand-alone short stories that allow fans to dive deeper into the key themes and characters that fit into Discovery and the ever-expanding Star Trek universe. Follwoing the initial release of "Q&A", the five remaining episodes will drop on the streaming service on the second Thursday of each month. The schedule begins with second outing "The Trouble with Edward" on Thursday, Oct. 10 – with December bringing a double-dose of Short Treks on Thursday, Dec. 12.
Now fans are getting a look at the trailer for this week's episode – which has our furry friends finding a whole new kind of trouble to get themselves into:
Here's a look at the schedule for the next series of Short Treks, followed by the episode overviews that were released by CBS All Access so far:
"Q&A": Ensign Spock's (Ethan Peck) first day aboard the U.S.S. Enterprise doesn't go as planned when he and Number One (Rebecca Romijn) are unexpectedly stuck together in a turbo lift.

"The Trouble with Edward": Captain Lynne Lucero (Rosa Salazar) is excited to take command of the U.S.S. Cabot. That is, until she meets Edward Larkin (H. Jon Benjamin), an ornery scientist who believes he has found a revolutionary new use for tribbles. (Thursday, Oct. 10)

"Ask Not" (Thursday, Nov. 14)

"The Girl Who Made the Stars" (Thursday, Dec. 12)

"Ephraim and Dot" (Thursday, Dec. 12)

"Children of Mars" (Thursday, Jan. 9)
Enjoyed this article? Share it!