Stargirl Season 1 Preview: Courtney Finds Herself Caught In A Cold War
While we're appreciating the fact that the DC Universe and The CW's live-action Stargirl isn't going the "stepdad-stepdaughter" cliche route with Courtney (Brec Bassinger) and Pat (Luke Wilson), wow is the show filled with some tragically soul-crushing backstory. Rex Tyler aka Hourman (Lou Ferrigno Jr.) and his wife? Ouch. Despite the heart-to-heart, though, Courtney ignores Pat's warning and prepares for a second round with Henry King aka Brainwave (Christopher James Baker). Except Brainwave isn't playing around, figuring out Courtney's identity and confronting her at the high school open house with an offer she couldn't refuse: hand over the staff, or he'll kill her mother. While Pat's efforts buy a little time, he's quickly defeated. But Brainwave's run-in with Stargirl doesn't go the way he expected, leaving him in a coma and S.T.R.I.P.E. as Courtney's new sidekick. Of course, it's way too early for happy endings as we see learn that Jordan Mahkent aka Icicle (Neil Jackson) now has a line on the new cosmic staff wielder.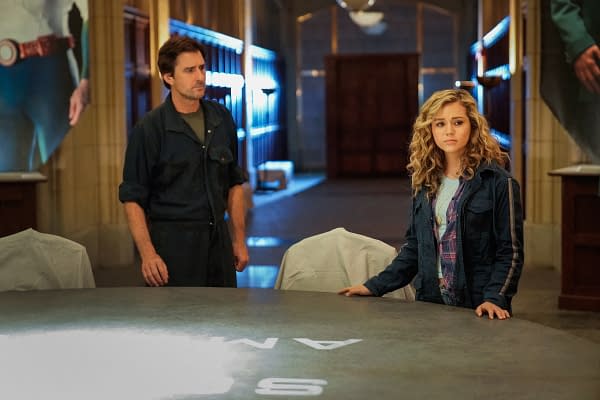 Which brings us to the next episode, "Icicle." If that alone isn't enough to make you nervous about what's going to go down, check out the episode overview about Barbara's (Amy Smart) new boss. As for Courtney and Pat, it looks like Courtney's not giving up her mission to go over the Injustice Society. In fact, she asks for Pat's help for what she thinks is a new threat from the group, but is it? Or could it be a message from someone completely unexpected?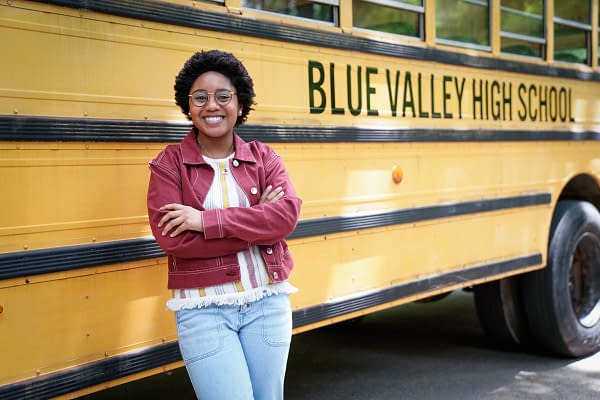 Stargirl season 1, episode 3 "Icicle": THIS IS OUR DESTINY — After a dangerous confrontation with a member of the Injustice Society of America, Pat (Luke Wilson) warns Courtney (Brec Bassinger) to back down from her attempts to go after them. But when she encounters what she believes to be a message from one of them, she urges Pat to help her. Meanwhile, Barbara (Amy Smart) makes strides at work, which impresses her new boss Jordan (Neil Jackson). Yvette Monreal, Anjelika Washington, Trae Romano, Christopher James Baker, Meg DeLacy and Hunter Sansone also star. Michael Nankin directed the episode, written by Colleen McGuinness.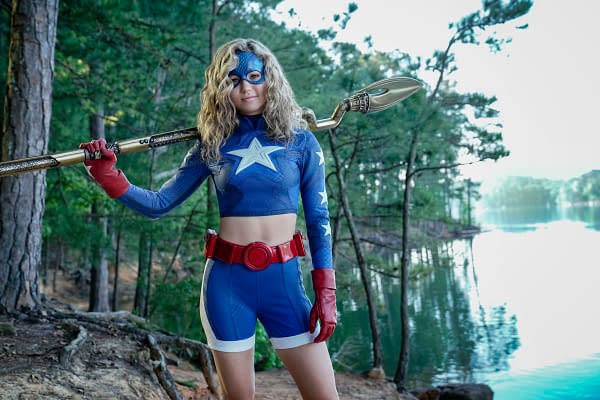 More of The Friends and Foes of Stargirl Season One
Stargirl and S.T.R.I.P.E. will need to form their own JSA for what's ahead, and a new generation of hero will answer the call: Anjelika Washington's Beth Chapel aka Doctor Mid-Nite, Yvette Monreal's Yolanda Montez aka Wildcat, and Cameron Gellman's Rick Tyler aka Hourman. The Injustice Society ranks include Henry King aka Brainwave (Christopher James Baker), Jordan Mahkent aka Icicle (Neil Jackson), Paula Brooks aka Tigress (Joy Osmanski); Lawrence "Crusher" Crock aka Sportsmaster (Neil Hopkins); and Dr. Ito aka Dragon King (Nelson Lee).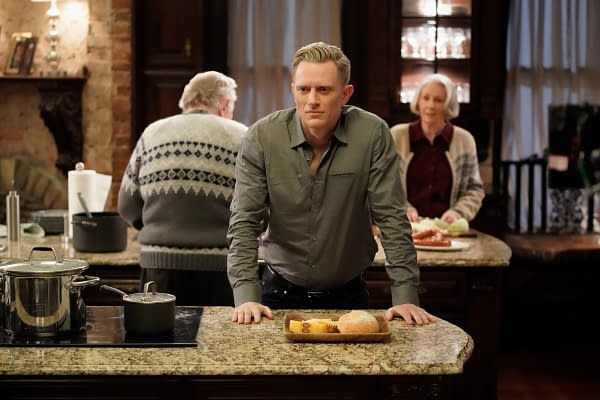 The live-action series also stars Amy Smart (Barbara Whitmore), Joel McHale (Sylvester Pemberton aka Starman), Lou Ferrigno Jr. (Rex Tyler aka Hourman), Brian Stapf (Ted Grant aka Wildcat). Joining them this season are Henry Thomas (Dr. Charles McNider aka Dr. Mid-Nite), Meg DeLacy (Cindy aka Dragon King's daughter), and Trae Romano (Courtney's step-brother). Jake Austin Walker (Rectify), Hina Khan (Hit The Floor), and newcomer Hunter Sansone are also on board. Johns executive produces with Melissa Carter (Queen Sugar), who serves as co-showrunner, as well as Greg Berlanti and Sarah Schechter. Based on the characters from DC created by Johns, Stargirl is produced by Berlanti Productions and Mad Ghost Productions in association with Warner Bros. Television.