This damn Droughtlander may be the worst yet in the wait for STARZ series Outlander season 4 fans. Thankfully, the official Outlander Twitter account knows how much the fans want to be teased with images, so they obliged today.
If you are unfamiliar with what happens in book 4 of Diana Gabaldon's series, the Frasers find themselves in the Americas in "Drums of Autumn". Theoretically, season 4 of the series will follow suit, judging from the ending of season 3 and the teases we've gotten so far.
One of the fan-favorite characters making his debut (or in this case, their debut) in season 4 will be Rollo, steadfast canine companion to Ian Murray, Jamie's nephew. He wins the beast in a card game, and Rollo becomes a very important part of the clan.
The role is being played by a pair of pups, who have grown into big giant beautiful creatures.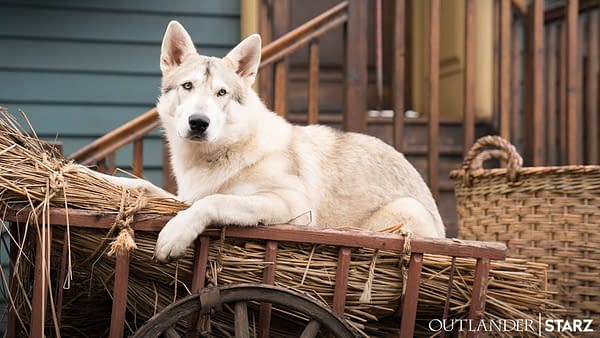 Today the official Outlander account shared a photo of Claire Fraser (Caitriona Balfe) with Rollo, and it's everything I was hoping for.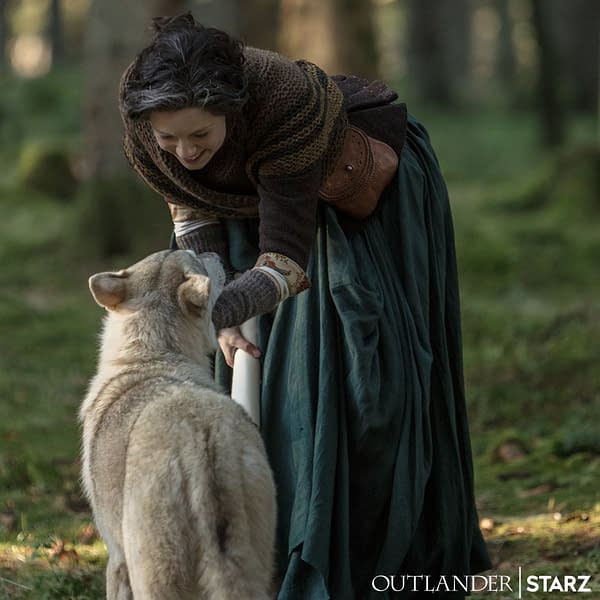 Caitriona looks so great with the signature Claire streak in her hair, and can we just talk about how great Rollo looks? How perfect! This tease makes me incredibly happy as a fan of the books (and the show).
Season 4 cannot get here soon enough, we're expecting news of a release date sometime soon. Early reports have it returning "sometime in the fall" of 2018.
Enjoyed this article? Share it!