Posted in: Netflix, TV | Tagged: jeph loeb, jon bernthal, Steve Lightfood, The Punisher, The Punisher season 2, The Punisher season 3
---
Steve Lightfoot, Jeph Loeb are Ready for 'Marvel's The Punisher' 3rd Season
While news of a possible third season pickup for Netflix series Marvel's The Punisher could come at literally any time, Executive Producers Steve Lightfoot and Jeph Loeb are "ready to go" when that happens.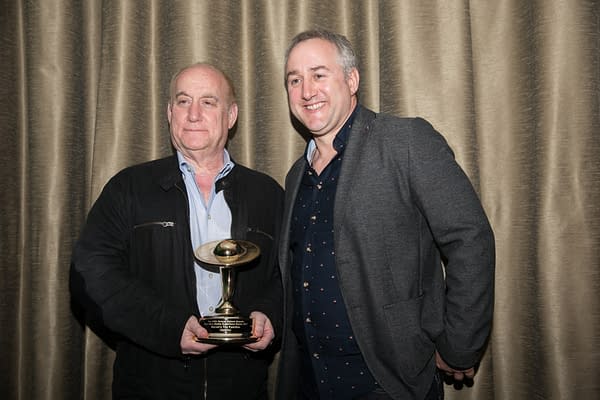 Season 2 of the series starring Jon Bernthal as Frank Castle just hit the streaming service last week, and the chatter is already positive- everyone is looking forward to possibility rather than lingering doom brought on by the cancellation of Marvel's Daredevil, Marvel's Iron Fist, Marvel's Luke Cage, and Marvel's The Defenders.
In a recent chat with Entertainment Weekly, Lightfoot and Loeb (the latter is actually head of Marvel Television, btw) spoke about the possible future. [Editor's note: Warning, there are spoilers about season 2 of Marvel's The Punisher in that EW piece, so be prepared.]
Entertainment Weekly: We have to talk about this series' future. Given how three out of four original Defenders shows have now been canceled, what can you say at this point about the likelihood of The Punisher, a spin-off of the flagship series Daredevil, returning for a third season?

LOEB: We would love that, and nothing would make us happier than to work with those talented writers and crew. As I have repeatedly said, it is not our decision. We are ready to go and would love to do so. It is Netflix's call to make.

EW: It's been reported that the decisions to cancel those shows came as a surprise, after writers' rooms had already been assembled. Was that really case for all three?

LOEB: I'd rather not get into the specifics, other than we were and continue to be extremely disappointed by the decision that the network made. But when you're in the game, that's all you can do. Everyone has a favorite television show that has been canceled on every single network, and we just happen to be at that place right now.

EW: If there is a third season, what would you want to explore?

LOEB: We have a whole story in mind that would be awesome, but again, the guns are locked and loaded, but Netflix has the finger on the trigger.

LIGHTFOOT: We were finished before any of this started happening. I left [season 2] on that final shot that was just meant to [make people go], "Wow, I can't wait to see season 3." That was it. That was what I want them to take away, and it's like any show — if you've been in this business long enough, we've all worked on shows that got canceled that you wish hadn't. I just hope we made a great show.… My philosophy is always make every season like it could be your last. Don't save anything for next season, even if that means you've painted yourself into a corner. But make every season the best it can be, and hopefully it speaks for itself.
To The Hollywood Reporter [Editor's Note: this interview also has spoilers for season 2 of the show, be advised] Lightfoot said:
The Hollywood Reporter: Netflix has canceled Daredevil, Iron Fist and Luke Cage. What are you hearing about The Punisher's odds at a third season?

Lightfoot: I'm very much in the bubble of my own show, and we wrapped in August so we'd pretty much finished the season when that stuff started happening. As a fan, I was sad to see those shows go, and I don't know anything about the bigger picture. My situation in a way hasn't changed so much, in that when we finished season one, it went out, Netflix saw how it performed, and then they picked us up. I'm hoping for the same this time, and I don't know anything beyond that. My hope is that the show does well enough that they want to pick it up. The hope is that they give us the thumbs up and we jump straight back into season three. I'm sure there are a whole bunch of conversations that are happening or have happened between Marvel and Netflix that I know nothing about. No-one has said to me we're cancelled, and so I live in hope, and we'll see what happens.
Seasons 1 and 2 of Marvel's The Punisher is available for streaming on Netflix now.
---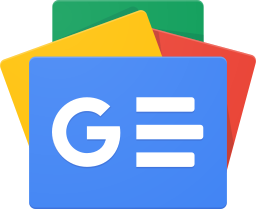 Stay up-to-date and support the site by following Bleeding Cool on Google News today!