On Supergirl this week, we have flashbacks featuring Lena Luthor (Katie McGrath) and Andrea Rojas (Julie Gonzalo) on a jungle adventure and Supergirl (Melissa Benoist) and *sigh* William (Staz Nair) at the DEO dealing with their villain of the week. Here's how The CW teases the episode:
"Supergirl" season 5, episode 6 "Confidence Women": PIECE TOGETHER THE PAST – While a new villain is under arrest at the DEO, Supergirl (Melissa Benoist) uses him to try and understand who is responsible for the recent attacks. Meanwhile, Andrea (Julie Gonzalo) and Lena (Katie McGrath) think back on their tumultuous past.
That's not at all vague. The preview for tonight's episode is equally vague and ominous, simply telling us "Someone has incepted the DEO." Obviously Malefic (Phil LaMarr) is an obvious suspect, but it could also be Lena after she unlocked the frequencies to do this in our last episode. But it also seems Supergirl has recruited William to help them look into the conspiracy surrounding Andrea Rojas. Just as long as they don't try to rehabilitate him into boyfriend material. (Bleh!)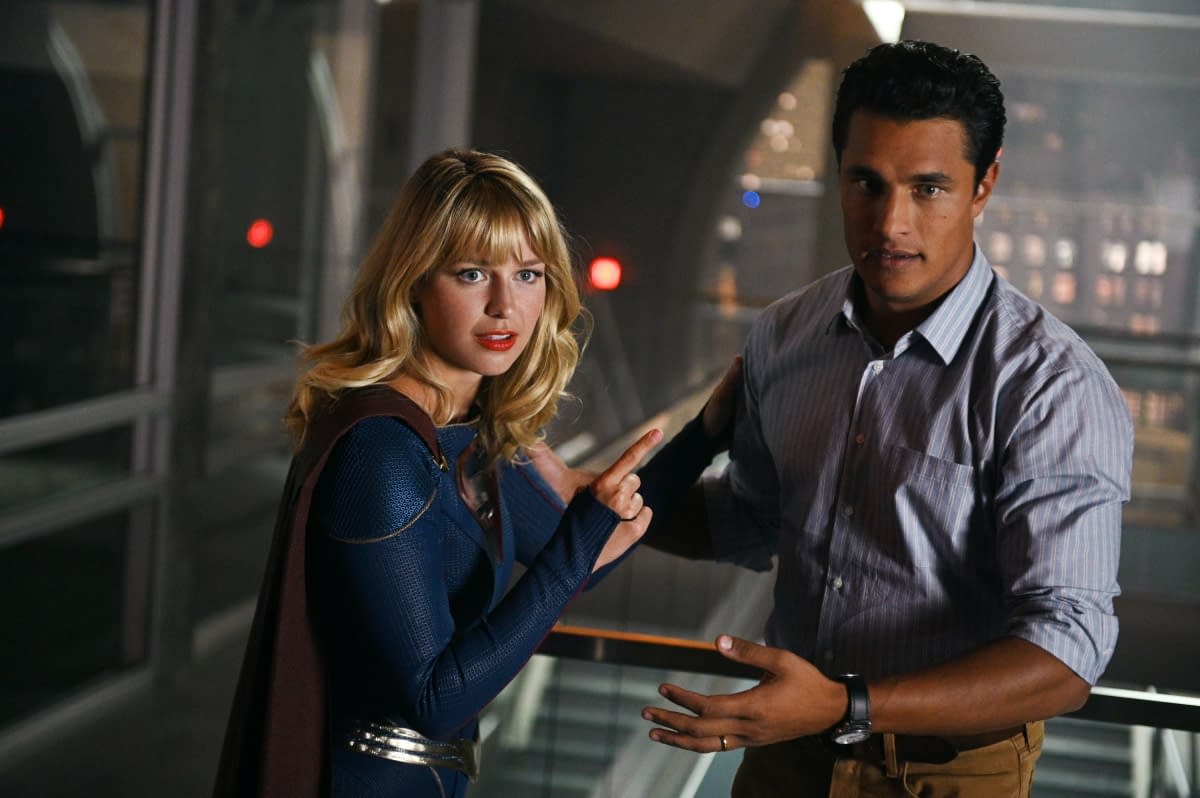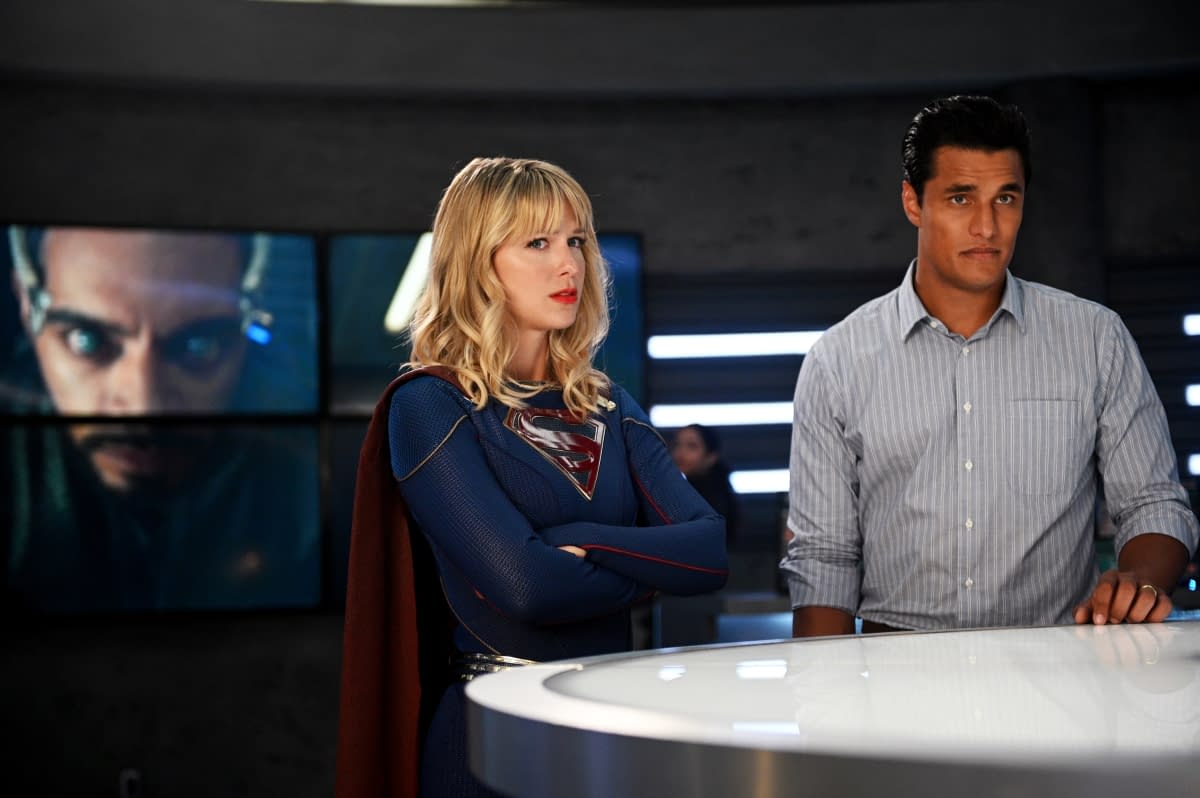 This image is telling. It looks fairly likely that the villain in custody is none other than Russell Rogers (Nick Sagar) who has a previous backstory with both William and Andrea. After he nearly destroyed the entire coastal Pacific Rim, it would make sense the DEO would have him in custody and interrogating him. Cue everyone in the DEO looking super, super serious: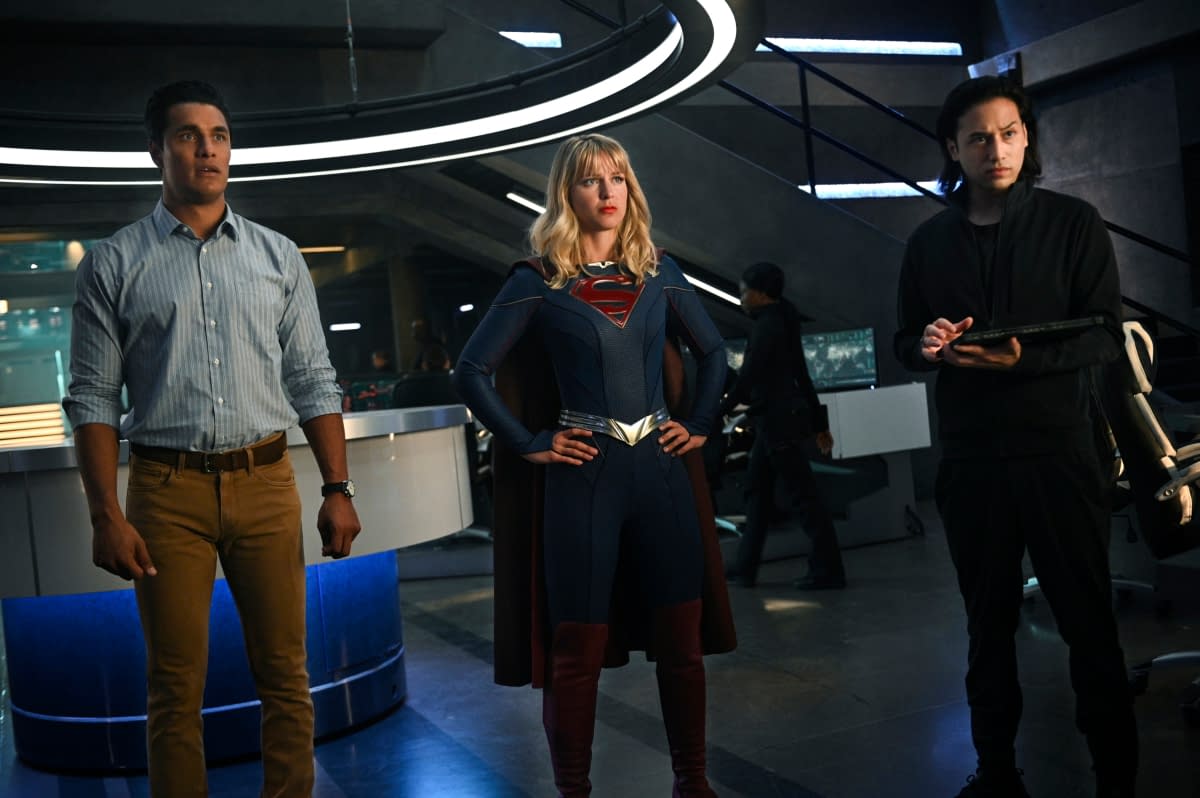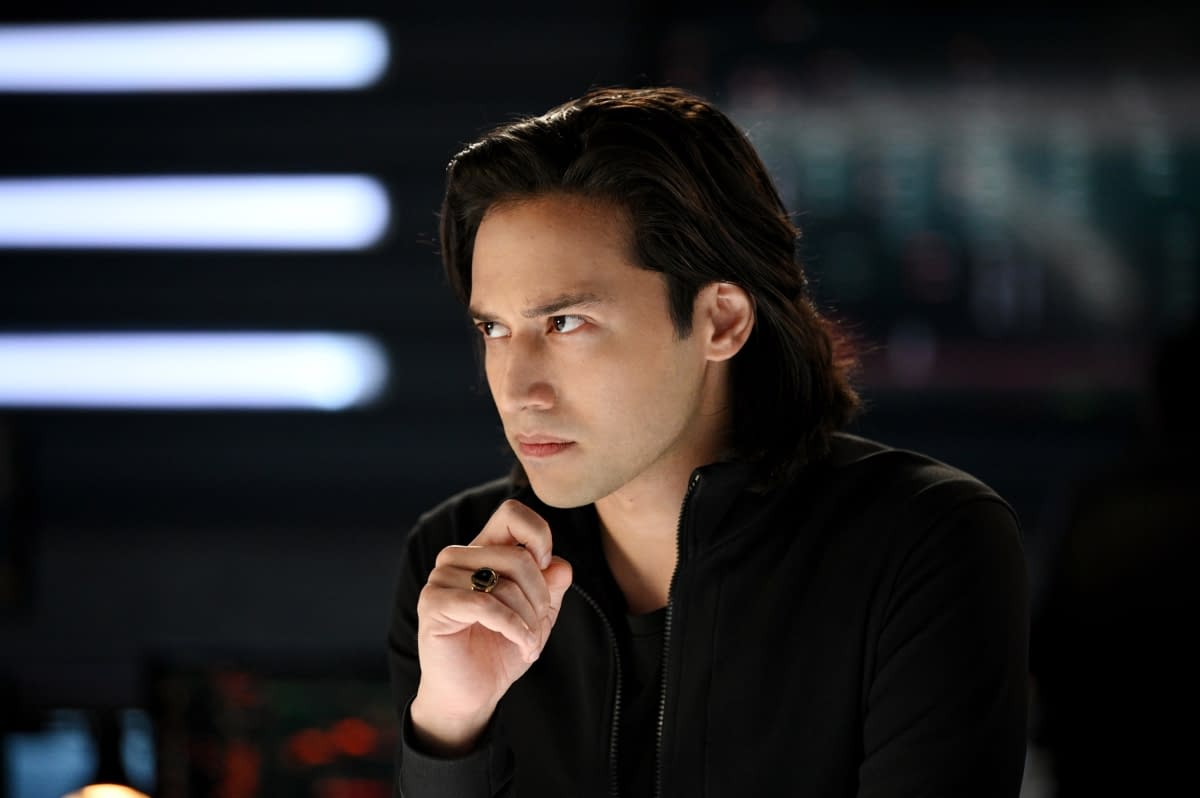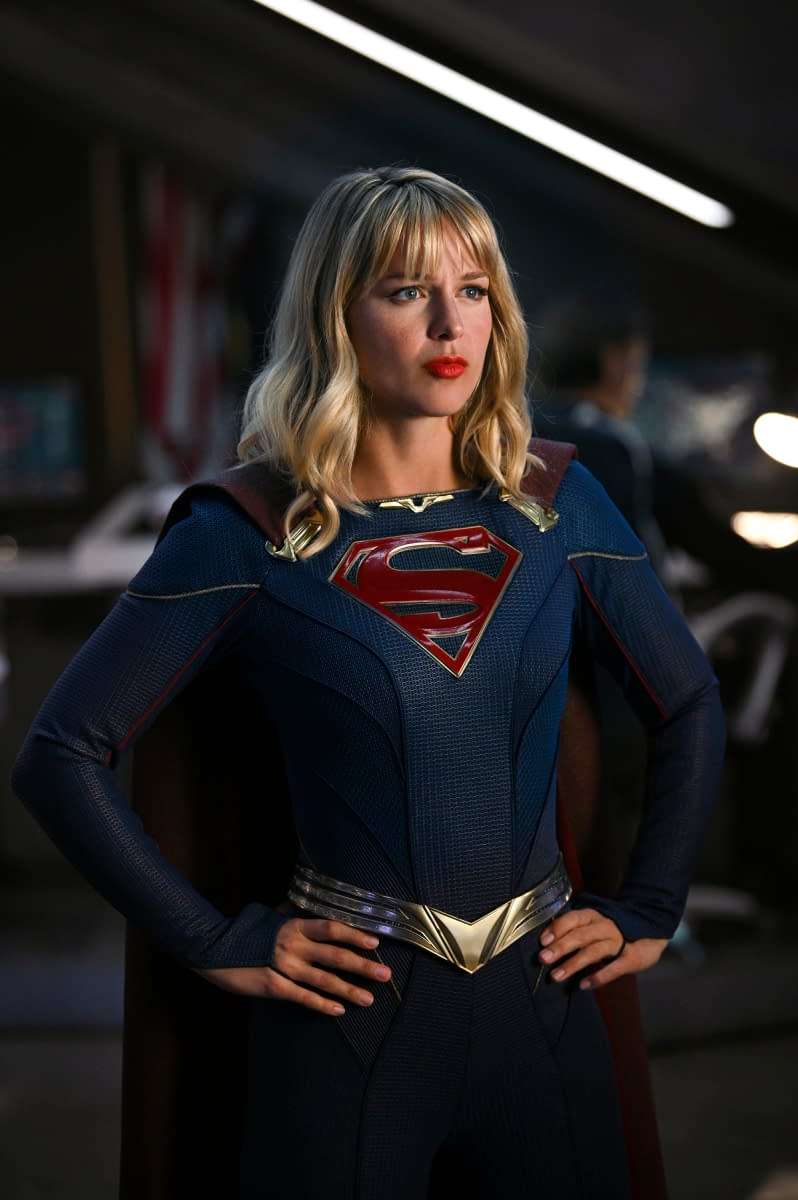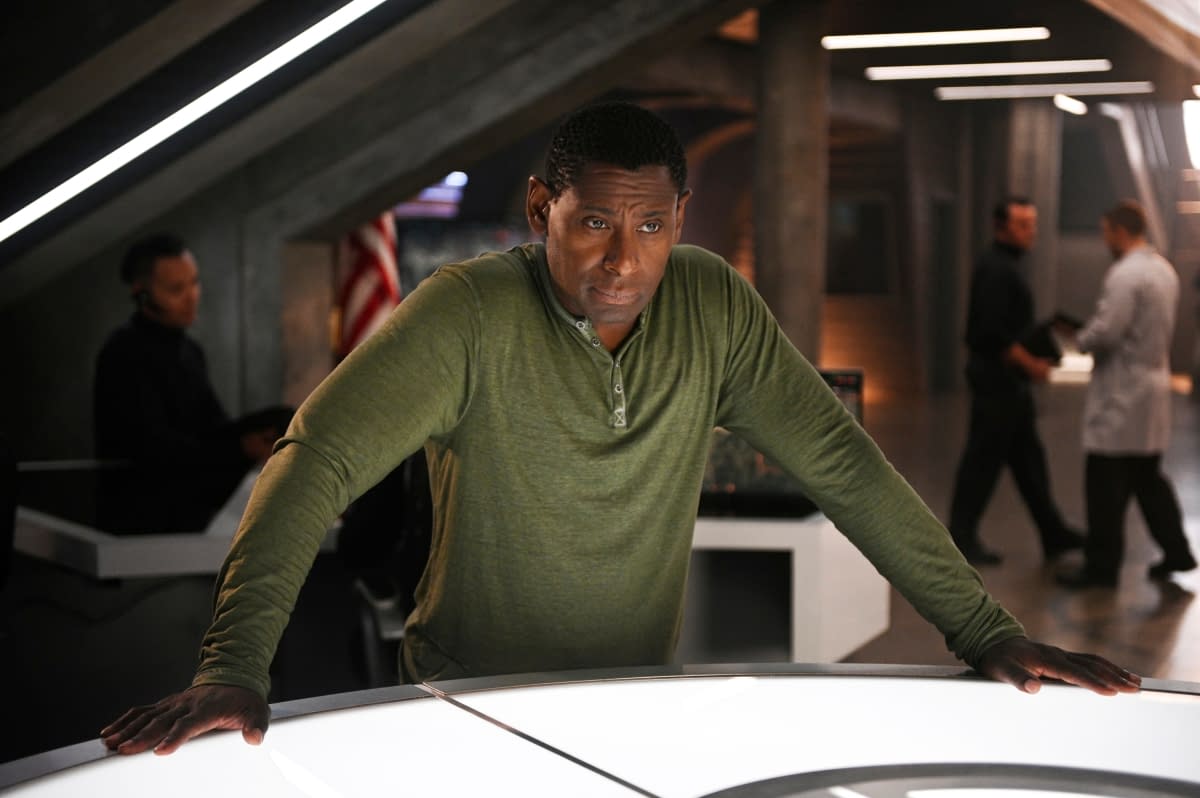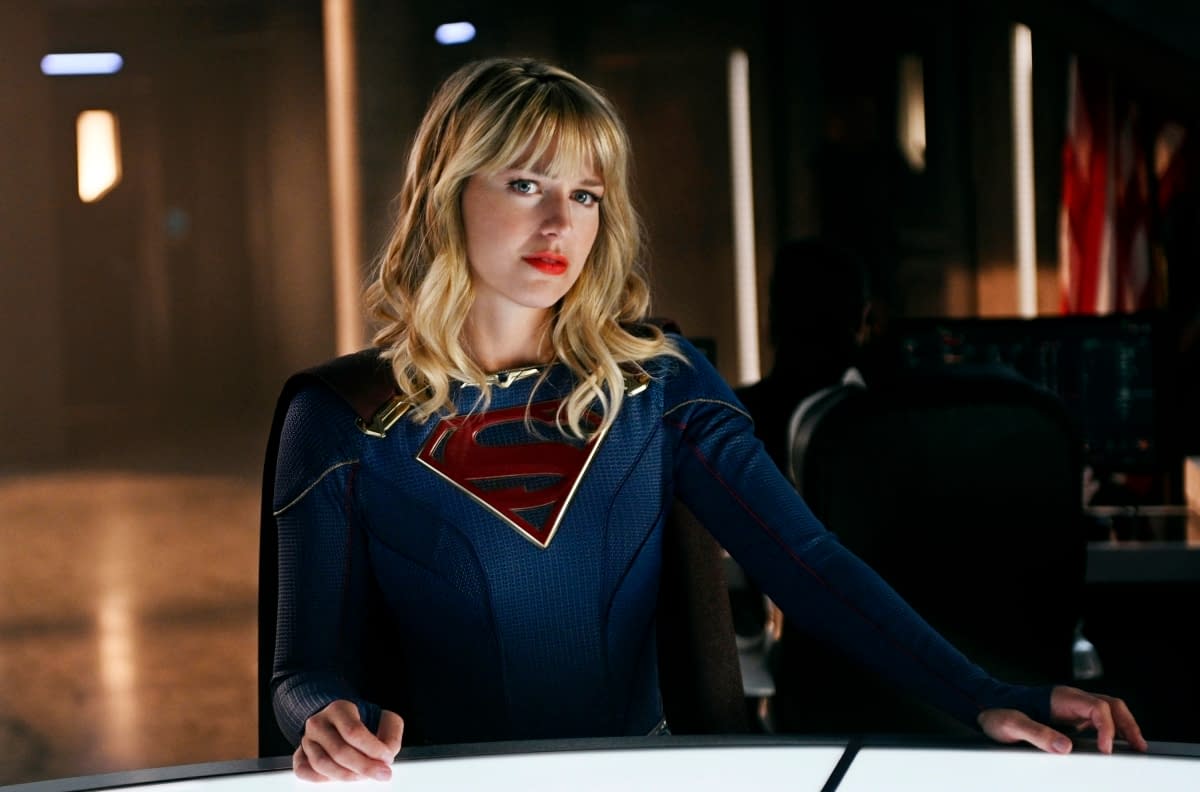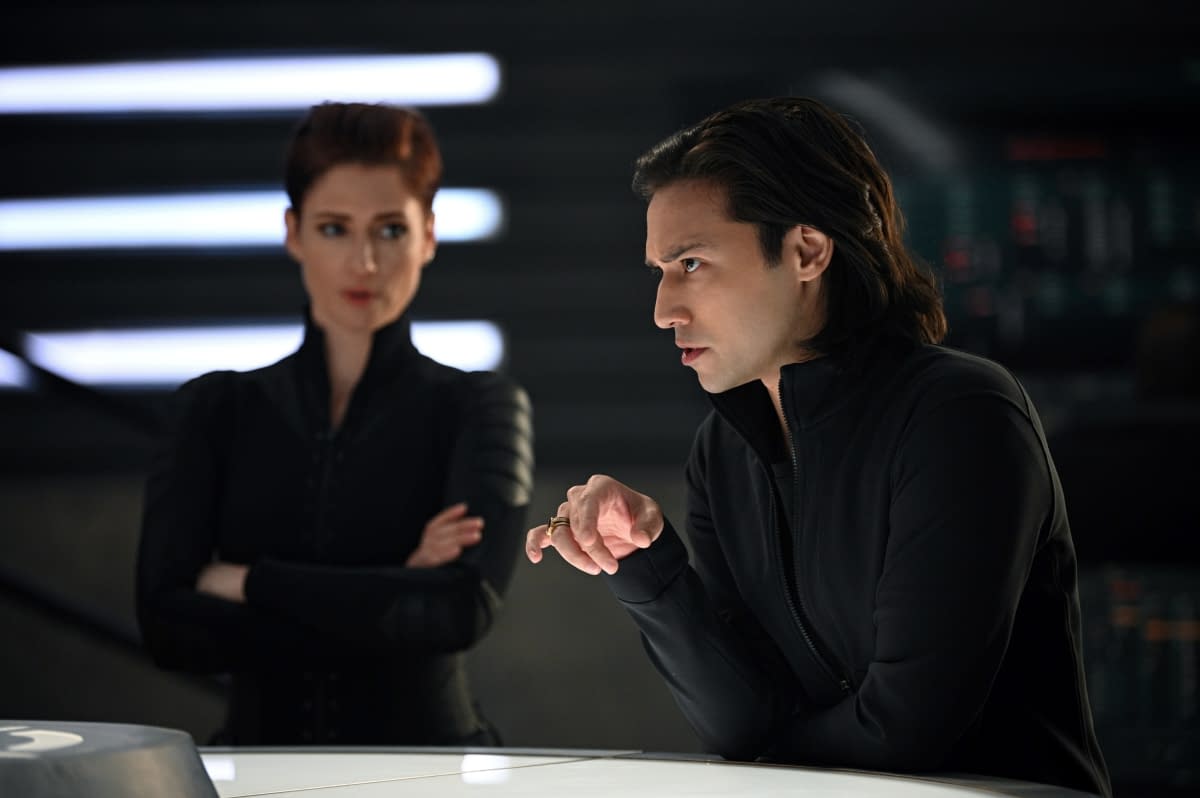 Meanwhile, we get some flashbacks to Lena and Andrea's Excellent Jungle Adventure. Because after Arrow went all Indiana Jones a few weeks ago, it's time for Supergirl to do the same, amirite? Assuming they are our titular confidence women, it begs the question exactly what con they are on to?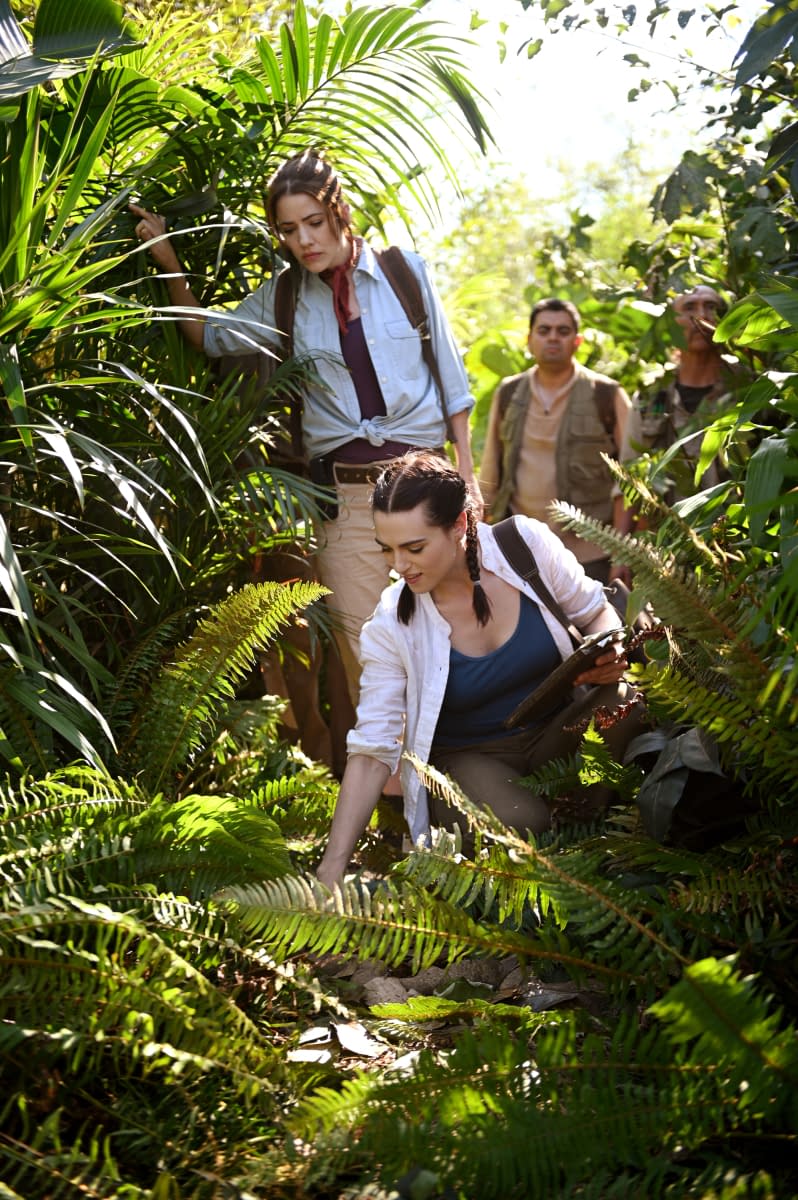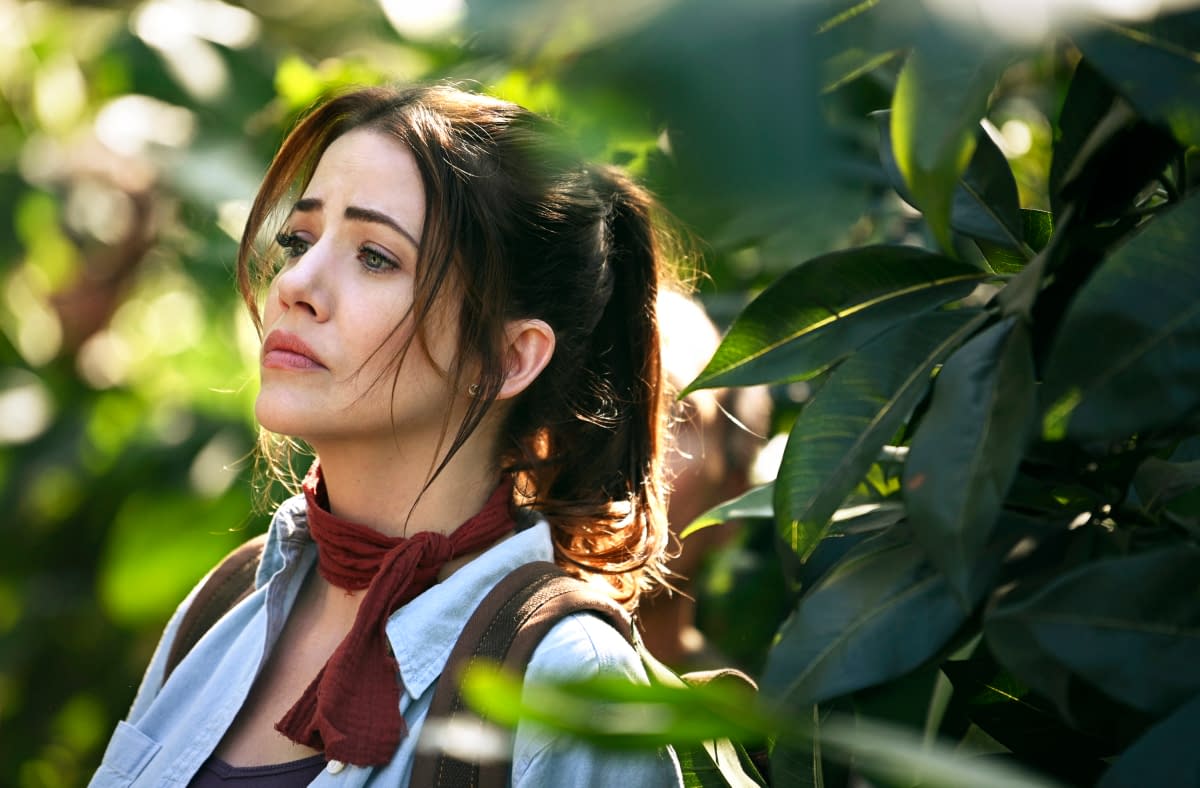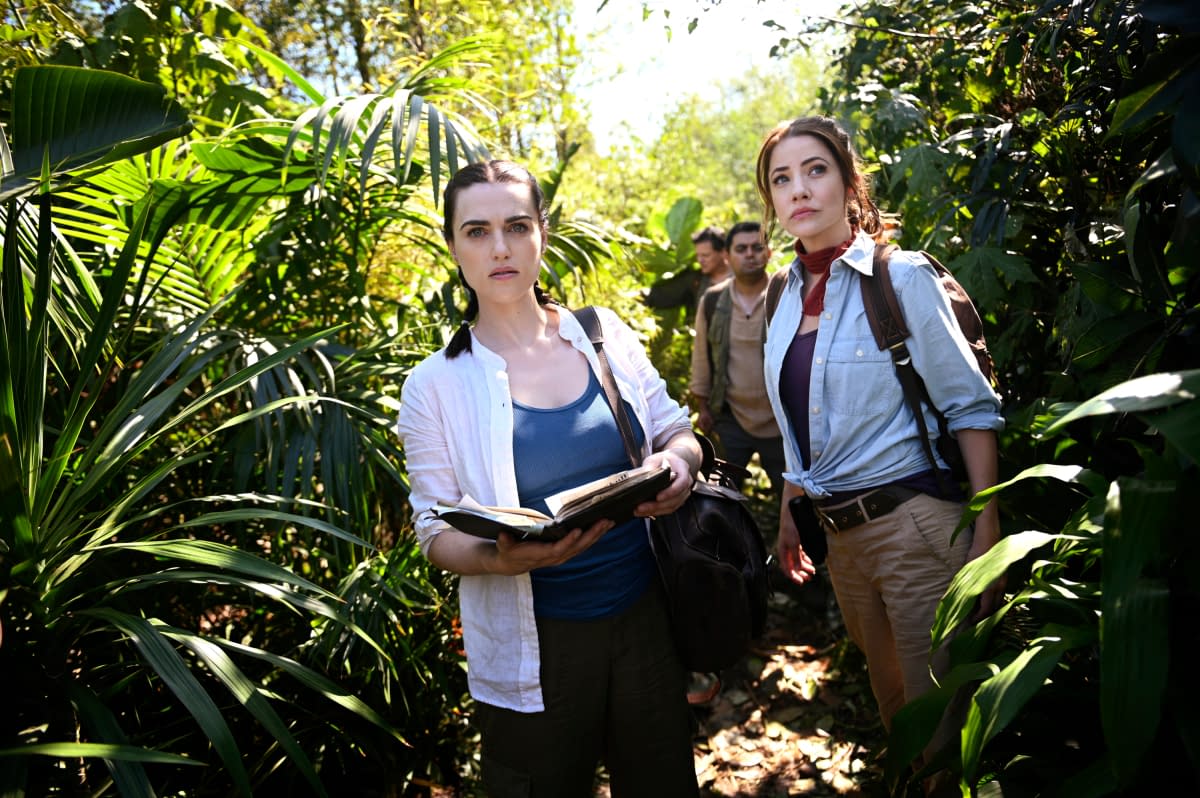 Looks like Andrea falls down a hole into a subterranean cavern. No doubt it leads to some sort of treasure.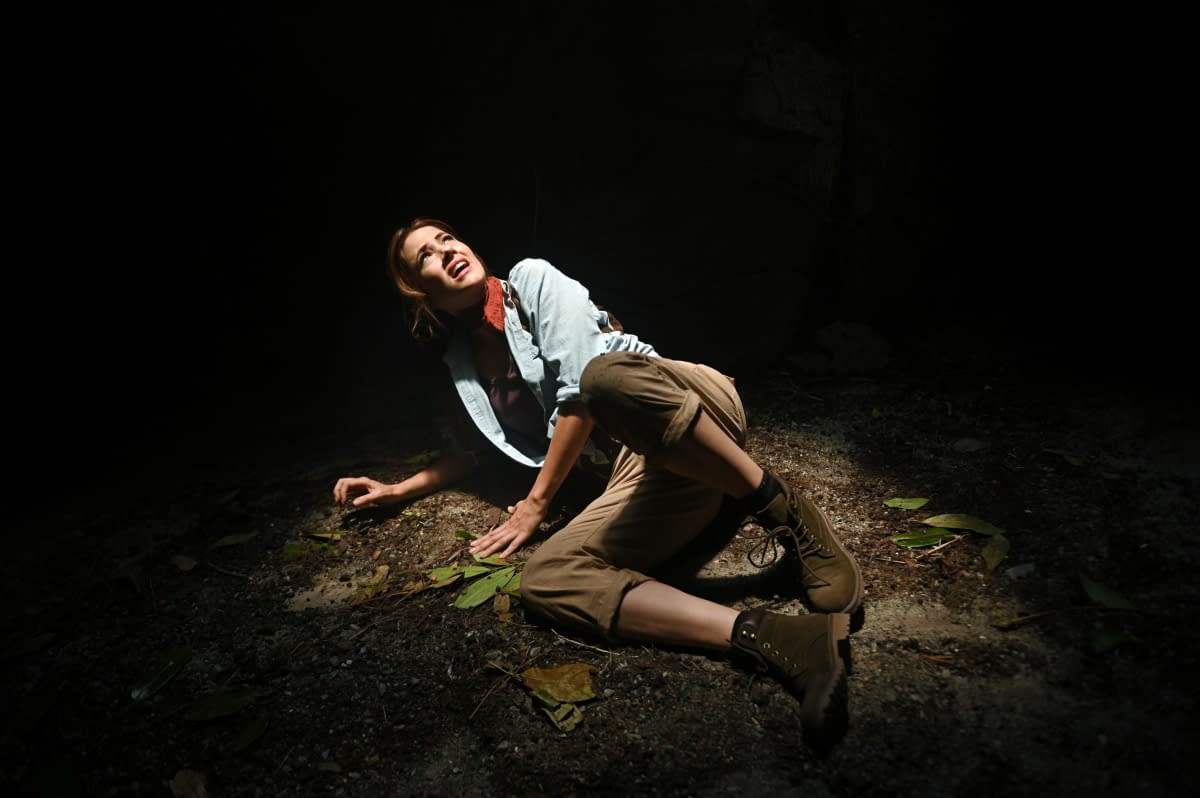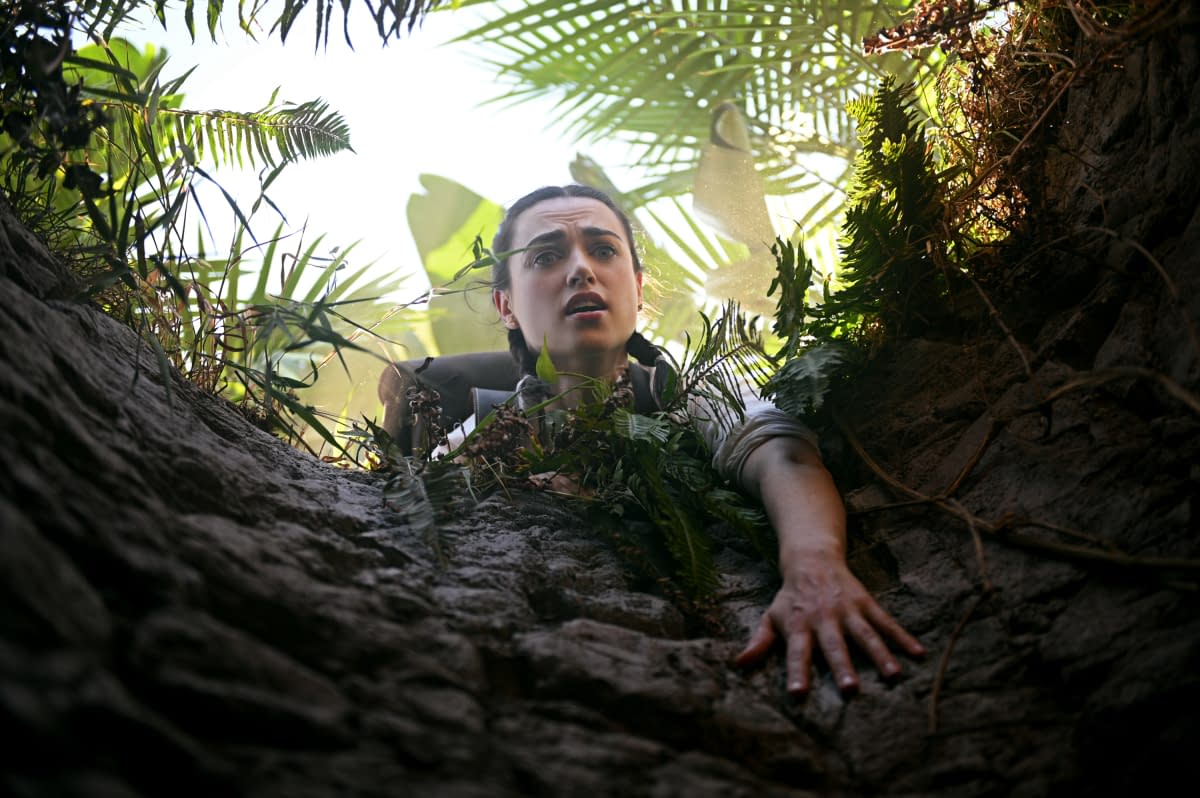 And after Lena joins her, it looks like they find something. It's definitely ancient. Mayan? Aztec? Come on archeology nerds, help us out here. To my completely untrained eye, it's somewhat similar to Mayan calendars or the Aztec sun stone.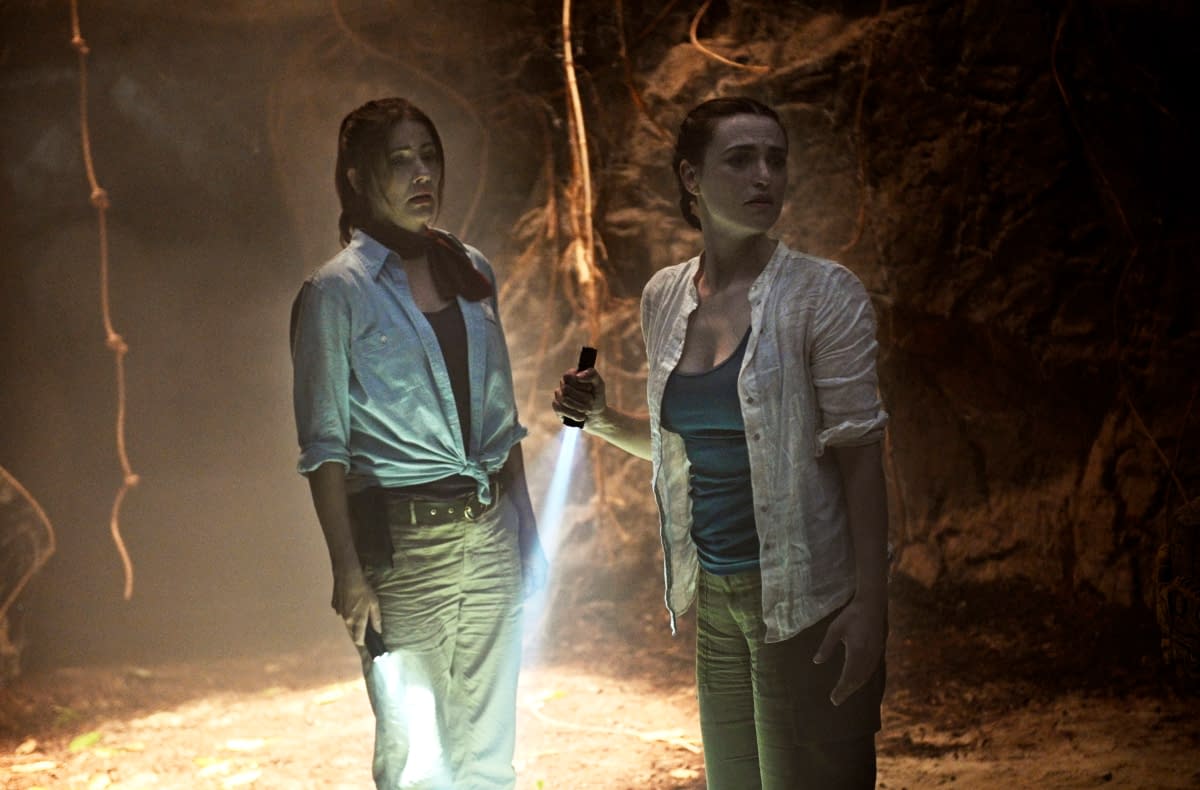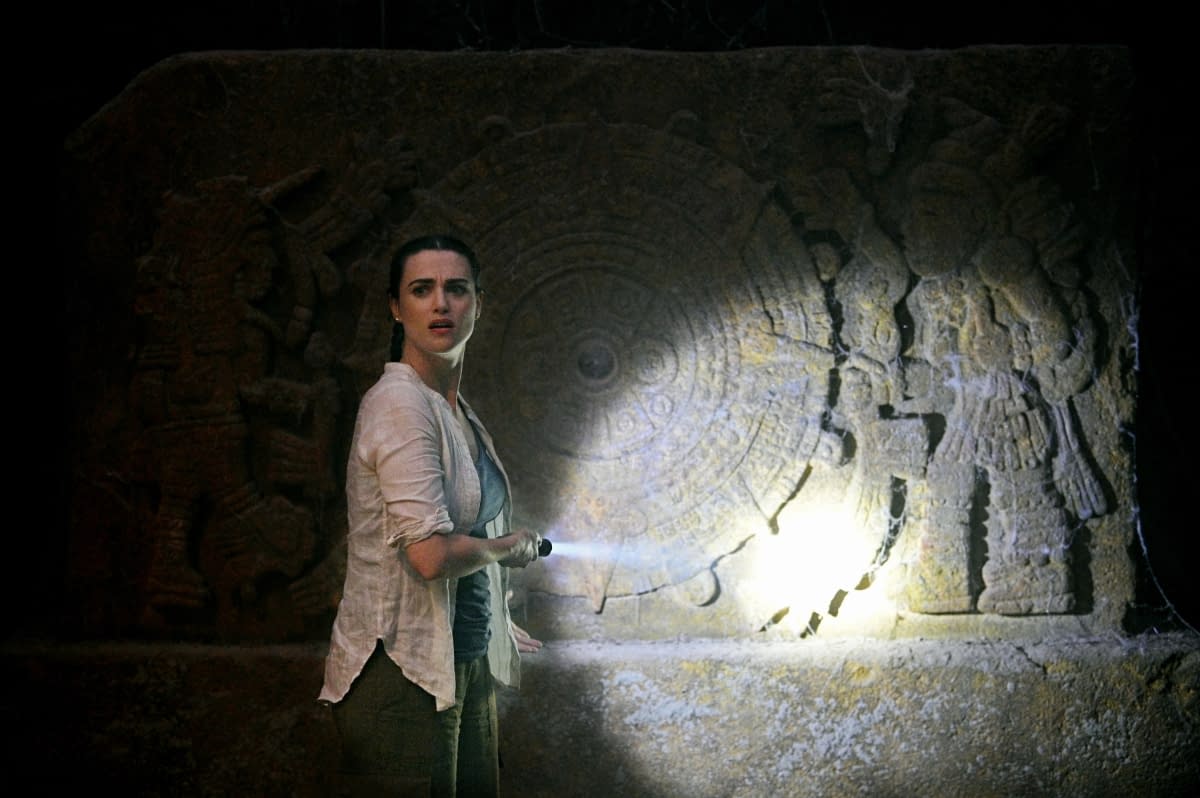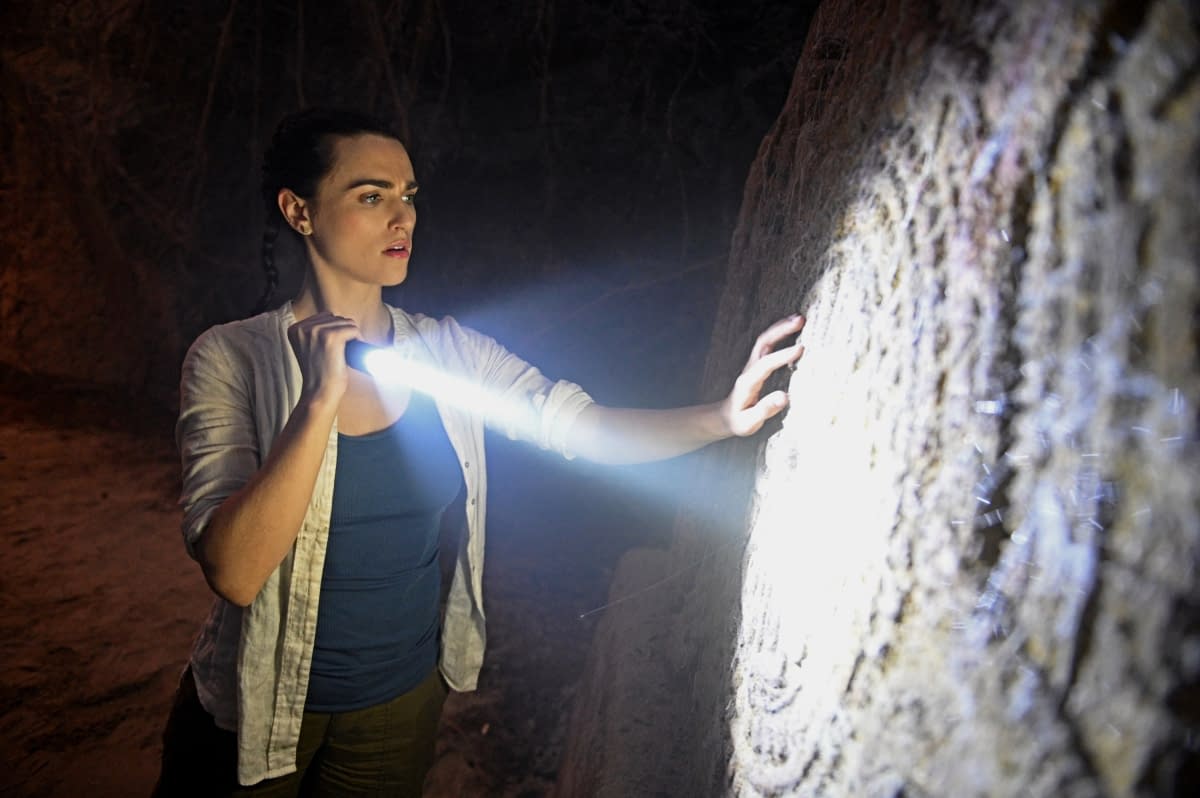 And then Andrea finds someone else down in the caves with them. But, he's just referred to as "old man." That's not helpful.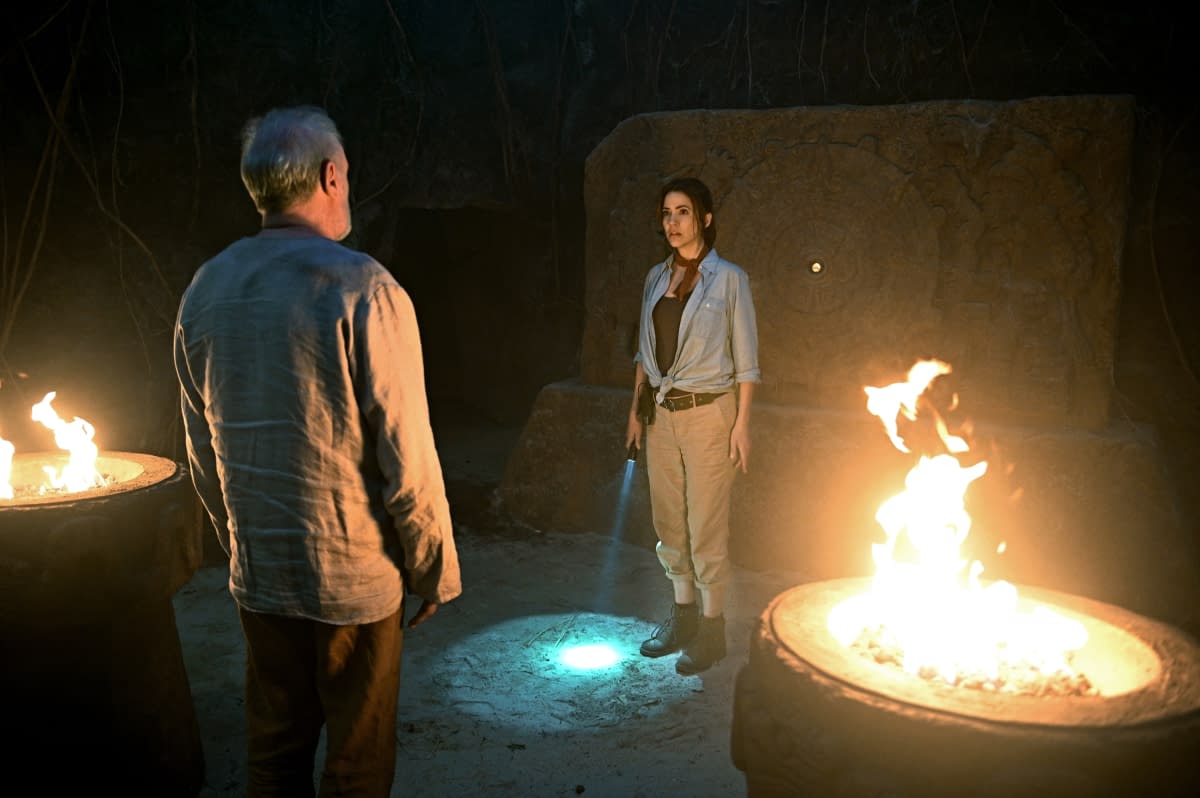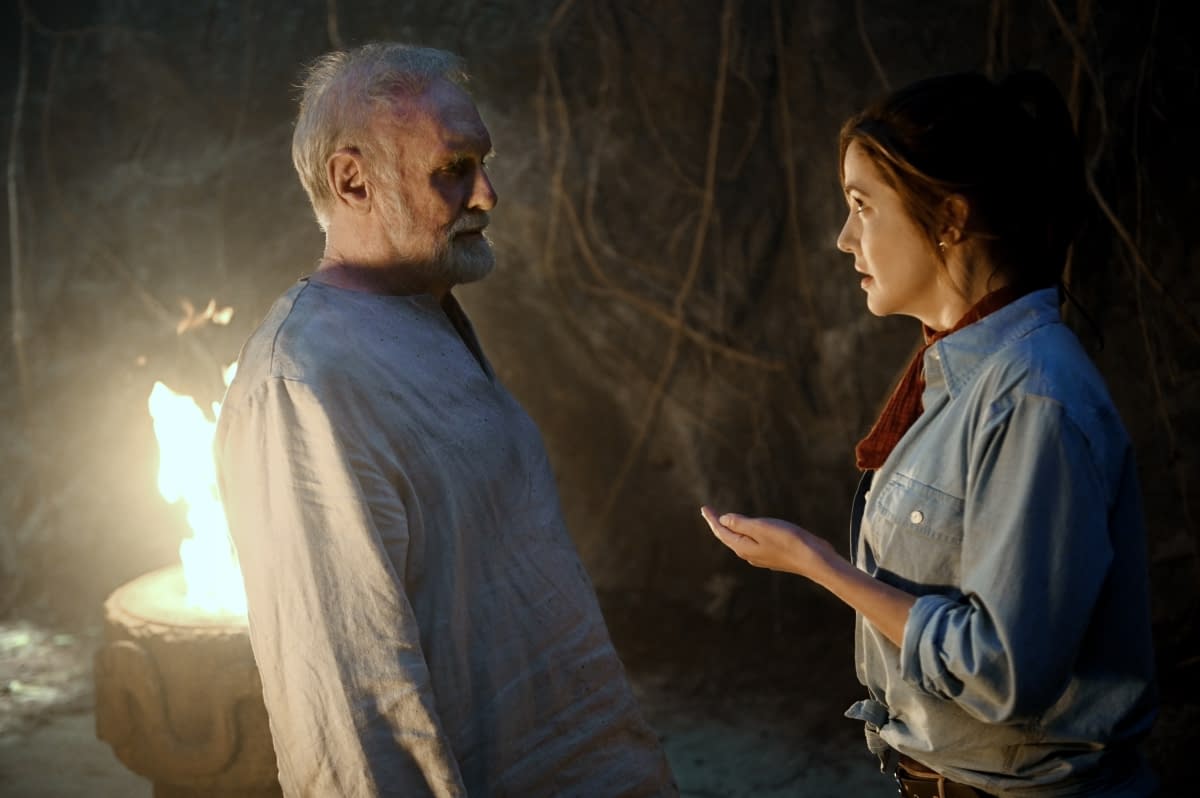 Maybe he's telling her to secret to turning a world class news organization into a clickbait website. No, it's probably more mystical and sinister than that. Although clickbait is pretty evil…
We'll hopefully find out the answers to all these questions when "Confidence Women" premieres Sunday, November 10 on The CW at 9 ET/8 CT.
Enjoyed this article? Share it!