Supergirl Season 3: Can Kara Get Past Reign to Save Samantha?
In the most recent episode of Supergirl, Alex (Chyler Leigh) was able to reach Julia Freeman (Krys Marshall) even though Purity had taken control. The move likely saved Kara (Melissa Benoist) and set her on the path of trying to save the Worldkillers rather than trying to defeat them. This is exactly the tiny hint of hope that Supergirl would need to believe that someone is redeemable. Throw in that when they were on Fort Rozz, Psi (Yael Grobglas) was able to find Samantha (Odette Annable) inside the mind of Reign and force the change back long enough to make Reign flee.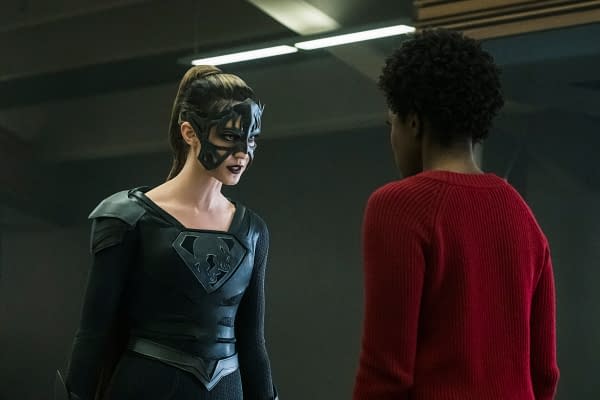 Will Supergirl be able to reach Sam while Reign is in charge? Will she be able to save her friend over defeating her enemy? Annable told EW.com:
"I don't think Reign is worried about her power in any way. That's one of the reasons I love playing this character — because there's no gray area for her. It's very black or white. She sees something and she's going to get it. She has orders and she's going to get it. There isn't any swaying her. She's very decided, she knows what she needs, and that's what she goes for."
Now, is that a sign that Reign is just too powerful to be defeated… or is she overconfident?
Supergirl returns April 16th to the CW.