A lot of talk since the new Supergirl trailer aired has been about the look of Brainiac 5 (Jesse Rath). And where that is a bit shocking compared to what fan expected, it's not the only reveal in the episode. We also get to see the Legion of Superheroes suit up… sort of. It's a quick scene and kind of in shadows. So I did a screen grab and lightened it up a bit to get a better look.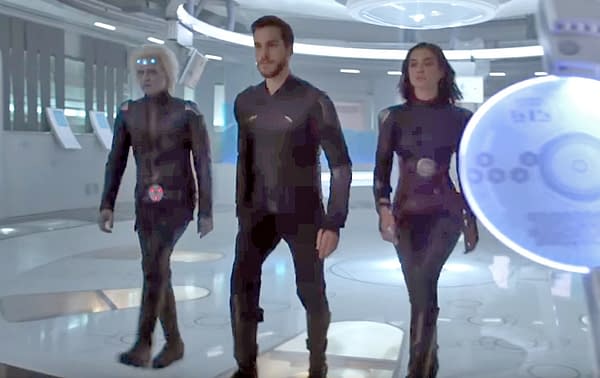 They seem to be following the Bryan Singer fashion trend that a team of heroes need to dress in black leather with only slight variations for individualism. I'm used to Saturn Girl (Amy Jackson) wearing pink and white and Mon-El (Chris Wood) in red. But matching uniforms does have a legion feel — just not Legion of Superheroes feel. Hopefully with the story and the characterization it all comes together nicely.
And a newly released poster for the episode has a pretty cool look to it, focusing on the Legion ring — something the show has been teasing for a while. In the poster we get a close-up of Mon-El's fist with the ring on his finger. This is the type of image that can get comic fans excited about the next episode.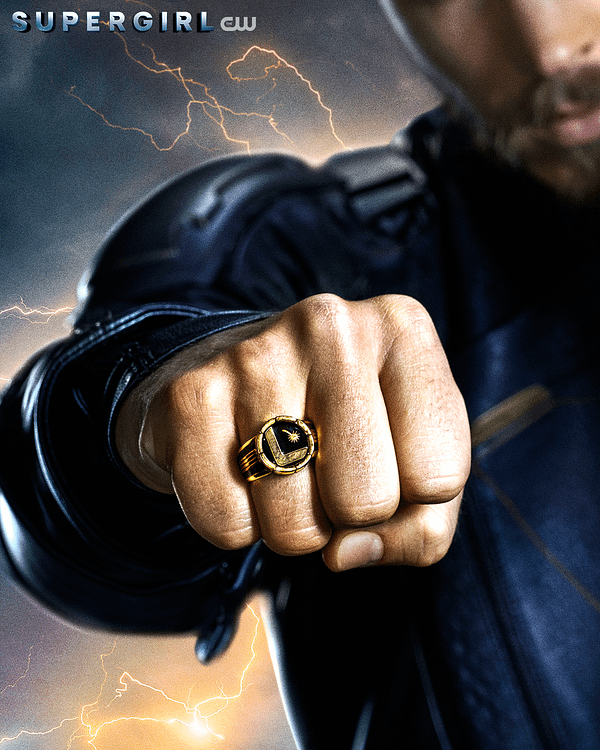 Supergirl returns January 15th at 8 p.m. ET on the CW.
Enjoyed this article? Share it!