Posted in: CW, Opinion, TV, TV | Tagged: arrowverse, clark kent, cw, lois lane, opinion, superman, superman & lois
---
Superman and Lois: We Want Our Season 1 Lois Lane Back & Here's Why
The headline is spicy, but don't come for me yet. I love The CW angst and total cheese possibly too much for my own good, but this past week's episode of Superman and Lois was just too much. Oh, not too much teen angst (though there were borderline levels of that), but too much Lois (Bitsy Tulloch) being a hysterical woman to the point where the episode would have been stronger with minimal to no Lois. Sadly, that's a recurring theme for her appearance in most of the second season episodes so far.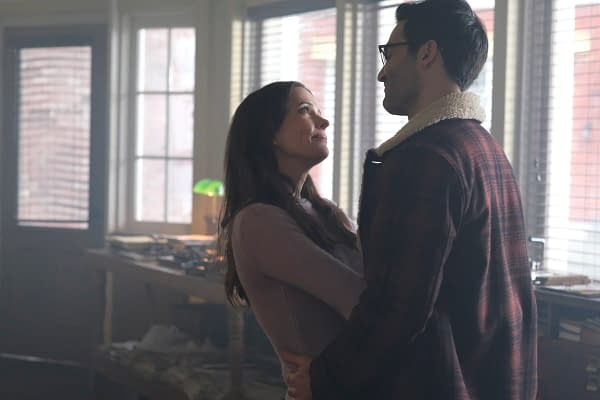 Lois Lane has historically been a badass, even if certain versions (looking at you, Dick Donner) played up her girlish "damsel in distress" side. In The CW's Superman and Lois thus far and especially in the first season, we've seen Lois juggle not only co-parenting with Superman (Tyler Hoechlin) but dealing with a lot more…and it's showing.
In this past week's episode, we see Lois dealing with Clark being gone for a full month, and she does not handle any of it well. It's stressful raising twin teens, trying to relate to an estranged daughter from another Earth, dealing with her sister who's in a cult, and tracking down a drug operation- all in addition to juggling work at the paper (just don't even get me started on this show's lack of journalistic realism).
It would be understandable that anyone in that situation is stressed…but time and time again, no matter how small the situation, Lois is written as one-dimensionally as possible and attempts to solve every problem or argument by shouting down whoever comes up against her in a snappy and witty way unique to The CW. Her response and answer to everything is raising her voice to tell people they're wrong and she's in charge… which isn't a super great look when it's frequently her kids taking the brunt of her aggression.
True, the episode is about how she's not handling parenting without Clark… but her conveniently-retired dad (Dylan Walsh) is there to help (and somehow despite being retired, still has every bit of power with the government that he did before he left the DoD) and it seems like everything else is relatively quiet for her… well, as quiet as things on a CW teen drama can be. So what gives? Why keep writing Lois Lane, certified badass, as a glorified housewife who only exists to do the emotional labor for the male characters?
Yeah, Lois has been through shit – you aren't married to professional boy scout Superman for well over a decade and not have some trauma – but she's empowered and smart enough to not continually lash out at people without just cause and hold a grudge for literally the stupidest of reasons. At least, she used to be smart enough – so what happened to Lois Lane?
Superman and Lois is unique in showing not only Lois and Clark balance their own lives with their obligations, but introduce parenting into the mix, which was a large part of what made the first season especially fantastic. This is not a show about Superman, "The Man of Steel"… it's a show about a family dealing with fitting in, secrets, growing up, and not-so-normal life. Season two took all of the things that made it great and muddled it up some with flimsy stereotypes, unearned over-reactions, and manufactured, tired, after-school-special storylines from 1994. I suppose though if The CW magically started writing Lois Lane for the genuine badass reporter that she is, there would be nobody to get in the way of all the male characters having a great time and solving all the episode's problems in the first fifteen minutes.
---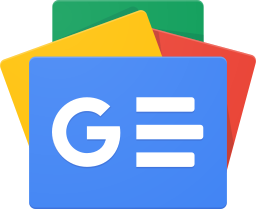 Stay up-to-date and support the site by following Bleeding Cool on Google News today!