In what may be the most eagerly anticipated episode of the season, nay, perhaps the series, the boys from Supernatural are being animated and put into an episode of Scooby-Doo. Or is that reversed, the Scooby gang are being put into an animated episode of Supernatural? I guess we'll find out when they pull the mask off at the end and instead of Old Man Jenkins, it's a demon from the third level of hell.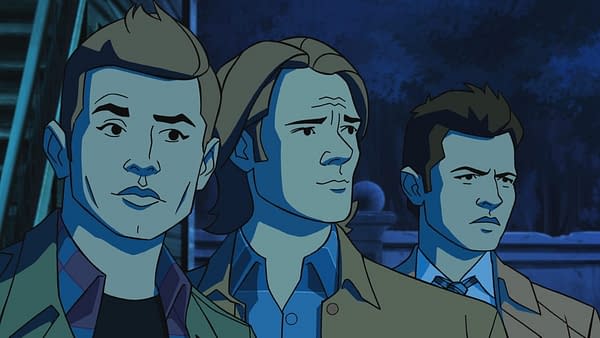 The CW has released a clips with the cast and crew talking about how the episode came about and the difficulties of combining the two shows sensibilities and limits. In Supernatural, you often see someone being set on fire… not so much on Scooby-Doo. The episode takes Sam (Jared Padalecki), Dean (Jensen Ackles), and Castiel (Misha Collins) into an animated world where they hook up with Fred (Frank Jones), Daphne (Grey DeLisle), Velma (Kate Micucci), Shaggy (Matthew Lillard), and Scooby (also voiced by Welker). This is what happens when your television series runs for 13 consecutive seasons, you can pretty much do anything.
Supernatural airs Thursdays at 8 p.m. on the CW.
https://youtu.be/PTMEcvMzQJE
Enjoyed this article? Share it!