SYFY Fan Fest Kicks Off with Todd McFarlane Doc; Wynonna Earp & More
SYFY is using the occasion of "SYFY Fan Fest" to kick off its first venture into original documentaries, with Todd McFarlane: Like Hell I Won't set to have its world premiere on Saturday, July 25, from 11 PM-midnight ET/PT (as well as on the network's YouTube page, website, set-top-box on-demand, and NBCU's OneApp). Running from July 25 to Sunday, August 2, "Fan Fest" will also include the fourth-season premiere of Wynonna Earp (Sunday, July 26, at 10 PM ET/PT); a special extended episode of SYFY Wire's The Great Debate (Thursday, July 30, at 11 PM ET/PT); an SYFY Wire After Dark original special (Saturday, August 1, at 11 PM ET/PT); movie marathons, and more.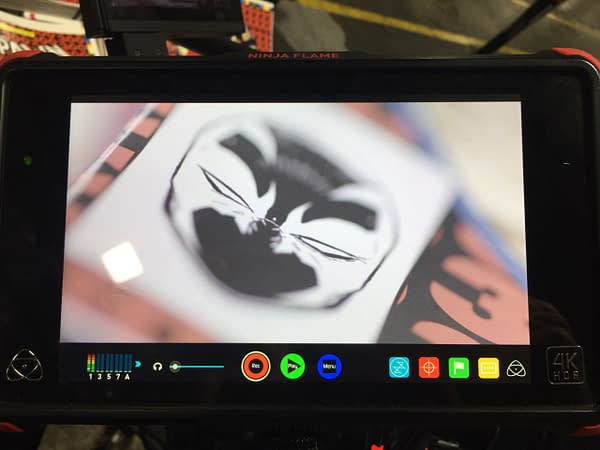 With the news came our first look at Todd McFarlane: Like Hell I Won't, which you can check out below:
"Todd McFarlane: Like Hell I Won't" spotlights the life and career of industry rebel Todd McFarlane, CEO of McFarlane Toys, President of Image Comics and Legendary Artist (Spawn, Venom). From record-breaking artist to adult collectible tycoon, the documentary provides an exclusive in-depth view behind the creative mastermind of Spawn and some of Marvel Comic's most well-known artwork — and illustrates McFarlane's struggles to navigate and upend the status quo in the comic and toy industries.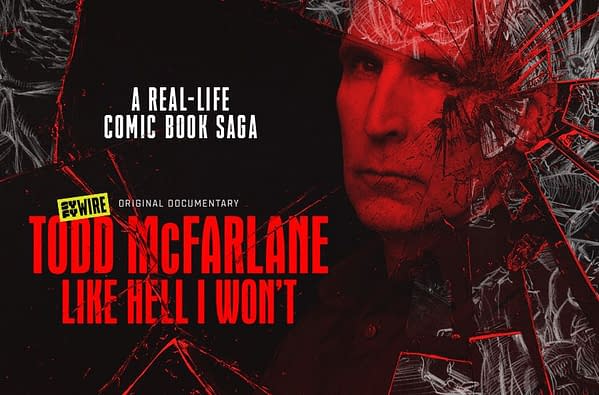 SYFY's first original documentary will also be the focus of a special Comic-Con@Home panel set for Thursday, July 23 (5 PM ET / 2 PM PT): SYFY Presents: The Untold Tales of Todd McFarlane. Hosted on Comic-Con's YouTube channel, the panel will also be available across SYFY's platforms later that evening for on-demand viewing. Comic industry veterans Marc Silvestri and J. Scott Campbell will be a part of the event, offering their perspectives on McFarlane's career- as well as taking a minute or two to have a little fun roasting their friend and colleague.