Syfy Releases New Teaser for George R. R. Martin's Nightflyers
To go with the 'Upfronts' presentation today, Syfy has released a teaser trailer for their upcoming George R. R. Martin series Nightflyers. The series is based on a novella Martin wrote that was also turned into a film in 1987. The show had a bumpy start, having showrunner Daniel Cerone (Constantine) leave and be replaced by Jeff Buhler, who wrote the pilot.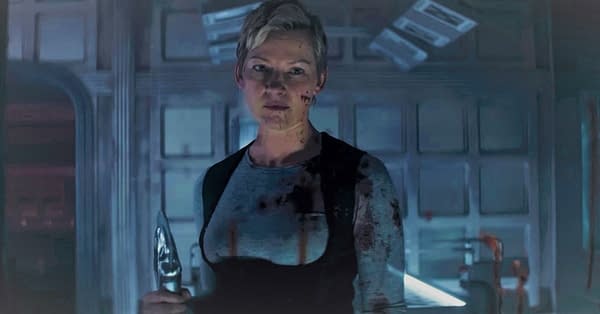 Nightflyers follows eight scientists and a powerful telepath that head out on a journey of exploration to the outer edge of the solar system on board a ship called the Nightflyer. There hope is to make contact with alien life — but things go very wrong when violent events take place and everyone from the scientist and the crew to the ships captain begin to suspect each other.
The cast includes Gretchen Mol (Boardwalk Empire) as Dr. Agatha Matheson, Eoin Macken (The Night Shift) as Karl D'Branin, David Ajala (Fast & Furious 6) as Roy Eris, Sam Strike (EastEnders) as Thale, Maya Eshet (Teen Wolf) as Lommie, Angus Sampson (Fargo) as Rowan, Jodie Turner-Smith (The Last Ship) as Melantha Jhirl, and Brían F. O'Byrne (Million Dollar Baby) as Auggie. Mike Cahill (I Origin) will direct the pilot.
Nightflyers will premiere this fall on Syfy.