Sylvester Stallone, Dolph Lundgren Teaming for Action-Drama Series – Kinda
Just when you thought all of the light in the world had been extinguished… that all hope in the world was gone… we present you this moment of pop culture "zen": Sylvester Stallone and Dolph Lundgren (Rocky IV, Creed II, The Expendables – like you didn't know already) are teaming up for an action-drama series – and it's getting some serious attention. Deadline Hollywood is reporting exclusively that the series will be executive produced by Stallone, with Lundgren starring as a covert operative at the Department of Safety and Security at the UN. He is described as the UN's secret special agent, a one-man S.W.A.T. team and hostage negotiator.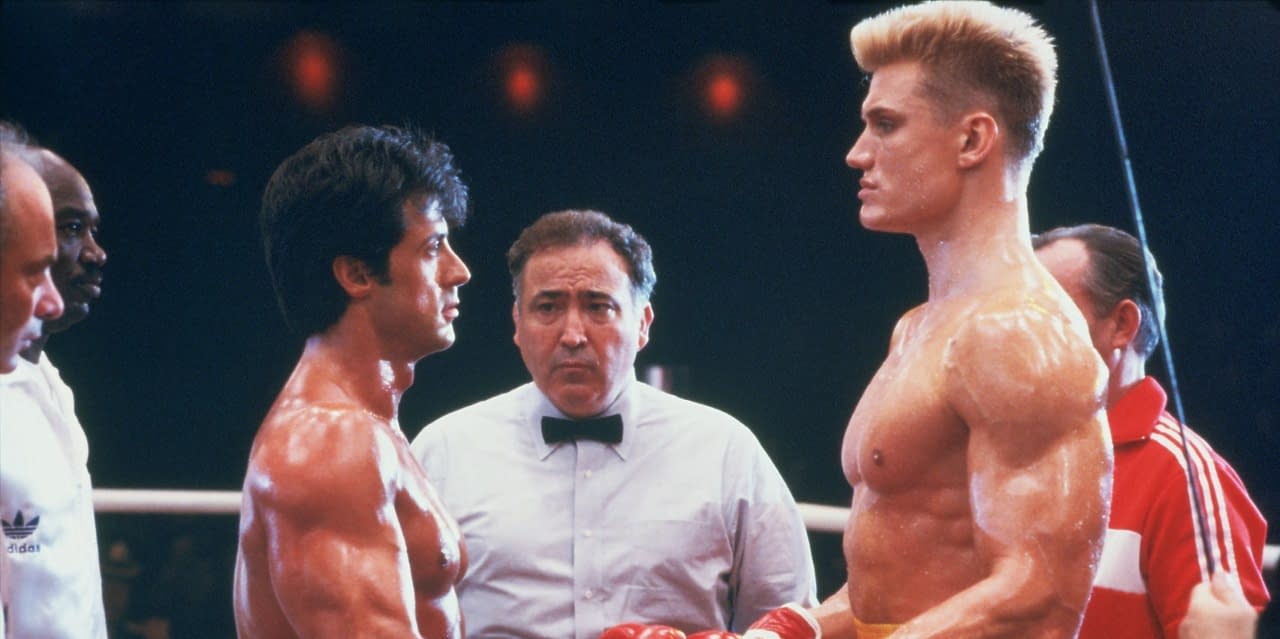 Written by drama veteran Ken Sanzel (Reef Break, Numbers) and stemming from Tony Krantz's Flame Ventures, the project has reportedly caught the interest of FOX, CBS, and NBC – and let's not forget the streaming services, with Netflix and Apple said to be in the mix. Sanzel will serve as pilot showrunner, with Stallone possibly directing. Executive producers for the project include Sanzel; Krantz; Sylvester Stallone, Balboa Productions' Braden Aftergood; as well as Lundgren's manager, Zero Gravity's Craig Baumgarten.
Recently, Lundgren co-starred in Warner Bros. live-action film version of Aquaman as well as a recurring role on The CW's Arrow; and is set to appear on the upcoming 14th season of FXX's It's Always Sunny in Philadelphia. Stallone has the "last chapter" (???) of the Rambo saga getting ready to hit theaters soon, Rambo V: Last Blood.