TBS Renews 'The Last O.G.' with Tracy Morgan & Tiffany Haddish
In 2018, TBS had a comedy hit on their hands with The Last O.G., which was co-created by Jordan Peele and John Carcieri. The show went on to keep strong ratings through its second season, ultimately seeing a combined viewership of 23 million viewers to date.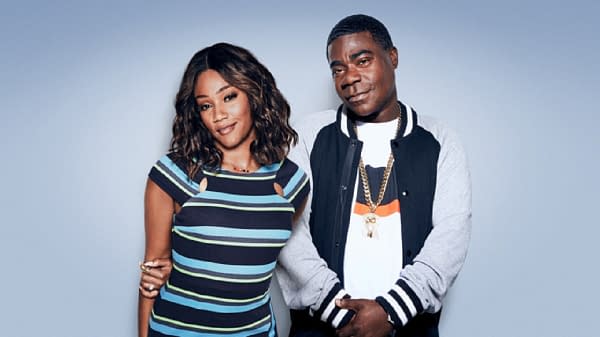 It's no surprise, then, that TBS is brining The Last O.G. back for a third season. Series lead (and comedy legend) Tracy Morgan couldn't be more thrilled:
"The Last O.G. is very meaningful to me and I am blessed to get to work with my family for another season," said Morgan. "We are going to go to a whole other level this year. JUST WAIT."
Morgan and his co-star, Tiffany Haddish, will both return for the third season.
The second season of The Last O.G. saw Tray, Morgan's character, trying to follow his dreams to become a chef. Haddish plays Morgan's ex-girlfriend, Shay.
Series regulars Ryan Gaul, Taylor Mosby, Allen Maldonado, and Dante Hoagland are all expected to return.
"We are so proud of The Last O.G.'s continued success. This hilarious and heartfelt show has connected with fans and we couldn't be more grateful for the big laughs that Tracy and the O.G. gang deliver each week."

-Brett Weitz, general manager of TBS and TNT.
Peele and Morgan are co-executive producers on The Last O.G. with Peele's Monkeypaw Productions. Eric Tannenbaum and Kim Tannenbaum are executive producers for The Tannenbaum Company, with Saladin Patterson, as well asJoel Zadak from Artists First.
This has been a prolific period of time for the Academy Award winning Peele, who has followed up his comedy show Key & Peele by writing and directing the suspense/horror film Get Out, as well as this year's Us and hosting the relaunch of The Twilight Zone for CBS All Access.
Morgan has been enjoying something of a comeback after suffering from a traumatic brain injury that he received after his limousine was struck by a semi truck.